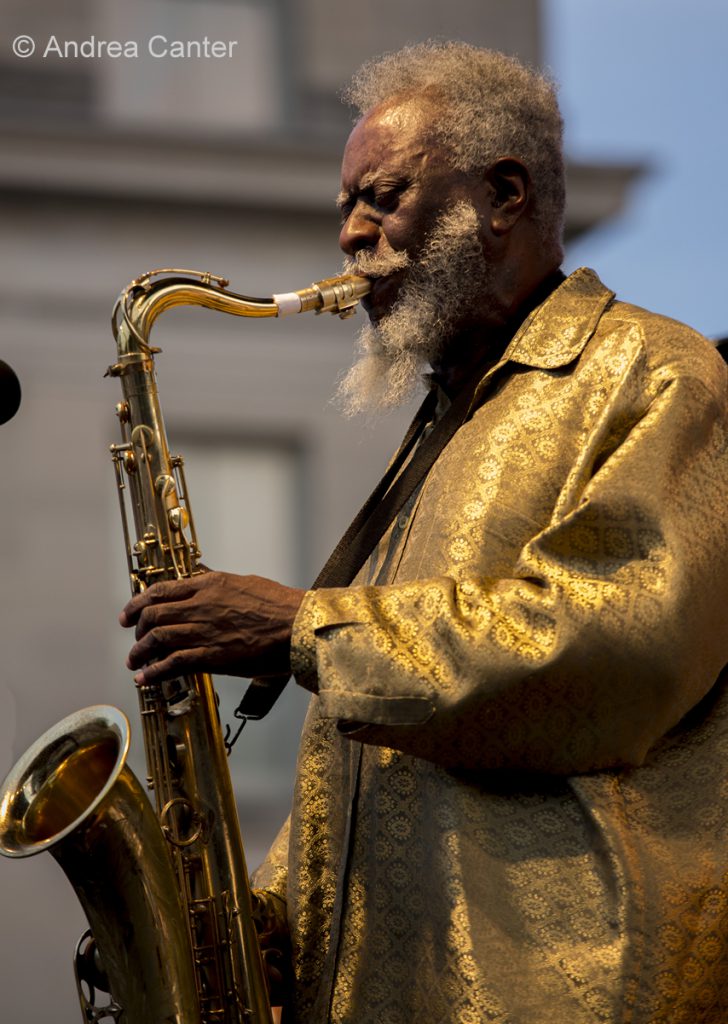 © Andrea Canter
"…Probably the best tenor player in the world." –Ornette Coleman
"A rare opportunity to catch a highly influential and enduring jazz tenor player whose living peers can be counted on the fingers of one hand." – Rick Mason, City Pages
One of the last active musicians to have played alongside the likes of John Coltrane, Sun Ra and Don Cherry, tenor saxophonist Pharoah Sanders returns to the Dakota in downtown Minneapolis July 25-27. The NEA Jazz Master last performed here (at the Dakota) in 2013.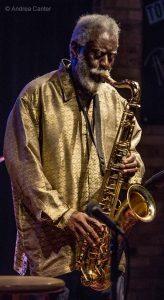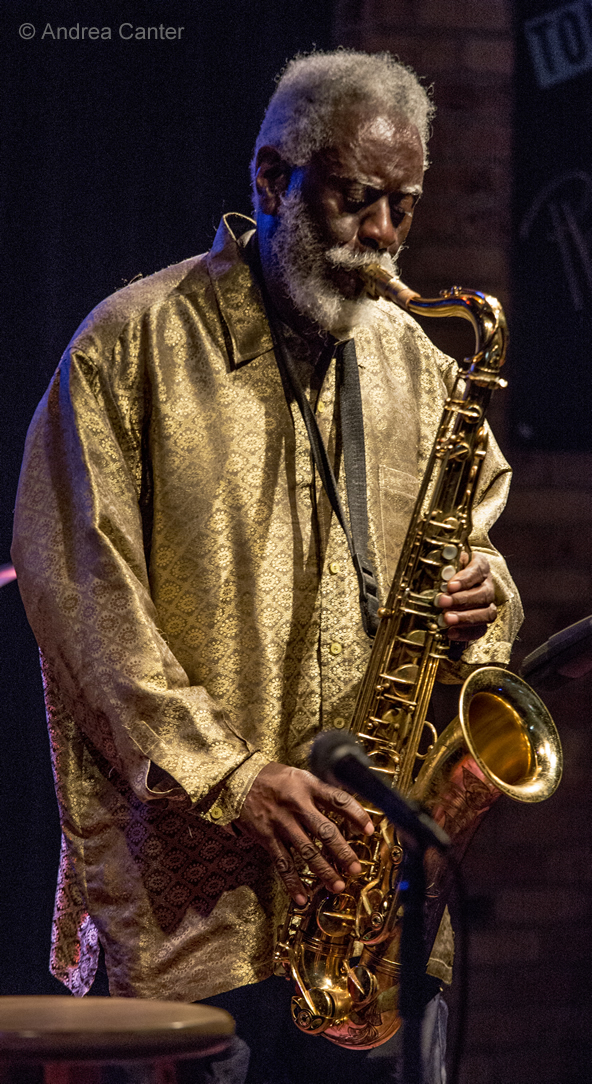 Pharoah Sanders (born Ferrell Sanders) was raised in Little Rock, AR where his parents both taught music. His own early involvement in music was accompanying church hymns on clarinet. He picked up tenor saxophone in high school, where the school band director introduced him to jazz. As a teen in the late 50s, he would sneak into downtown clubs to play with touring bands. After high school graduation, Sanders moved to Oakland, CA and started college studies in art and music at Oakland Junior College, and played in Bay Area clubs, including gigs with Dewey Redman and Sonny Simmons.
In 1961, Sanders moved to New York City where he sometimes had to pawn his saxophone and sleep in the subway to survive until Sun Ra hired him for his band, and gave him the nickname "Pharoah." Sanders also played with with Don Cherry and Billy Higgins. and formed his own band in 1963 with pianist John Hicks (who would be a long-term collaborator), bassist Wilbur Ware, and drummer Higgins. John Coltrane caught a set at the Village Gate, and soon thereafter invited Sanders to sit in with his band. Sanders first appeared with Coltrane on Ascension (June 1965), then on their dual-tenor recording Meditations (November 1965),  now a member of what would be Coltrane's final quartet which was heavily influenced by Albert Ayler, Sun Ra and Cecil Taylor. Together, Coltrane and Sanders created some of the most controversial music of the time, pushing aside traditional concepts of swing and harmony in favor of irregular structures and organic mixes of sound for the sake of sound only, and typically including very long and dissonant solos.
As a leader, Sanders recorded his first album in 1964, and briefly worked with Alice Coltrane after John's death in 1967. The hallmarks of Sanders' playing in the 1960s –naked aggression and unrestrained passion–gave way after Coltrane's death to other, somewhat gentler and perhaps more cerebral avenues, without sacrificing any of the intensity that defined his work as an apprentice to Coltrane.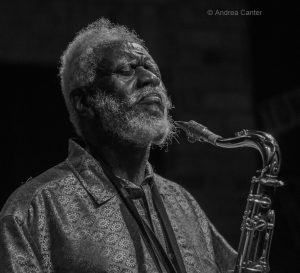 From 1966-1971, Sanders released several albums on Impulse, including Tauhid (1966), Karma (1969), Black Unity (1971), and Thembi (1971). In the mid-'70s, Sanders recorded his most commercial effort, Love Will Find a Way (Arista, 1977); it turned out to be a brief detour. From the late '70s until 1987, he recorded for the small independent label Theresa, then recorded for the Evidence and Timeless labels. In 1995, Sanders made his first major-label album in many years, Message From Home (Verve), followed by Save Our Children in 1999. In 2000, Sanders released Spirits-– a multi-ethnic live suite with Hamid Drake and Adam Rudolph. His highly regarded The Creator Has a Master Plan was released on Imports in 2003.  He was named an NEA Jazz Master in 2015.
Pharoah Sanders and his quartet perform at 7 and 9 pm on Tuesday-Wednesday, July 25-26; the Dakota is located at 1010 Nicollet Mall in downtown Minneapolis. Reservations at 612-332-5299; www.dakotacooks.com.