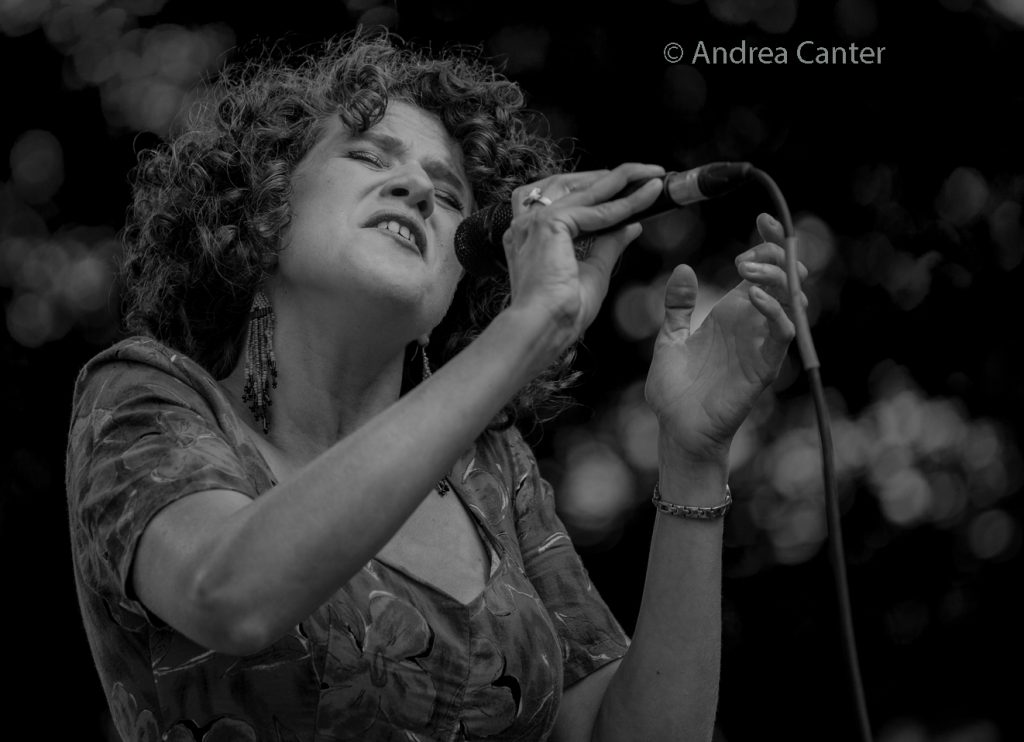 "…one of the most promising jazz singers of her generation." –Will Friedwald, Wall Street Journal
[Adapted from Cyrille Aimee's web bio and Mack Avenue bio]
Winner of the Montreux Jazz Festival's Vocal Competition, the Sarah Vaughn International Jazz Vocal Competition, and finalist in the Thelonious Monk Vocal Competition, Cyrille Aimee makes her Twin Cities debut at the Dakota on Tuesday, August 8 at 7 pm.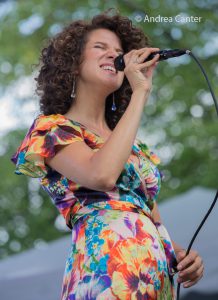 Cyrille Aimée was born in Fontainebleau, France to a French father and Dominican mother. As a young child in Samois-sur-Seine, she would sneak out of her bedroom window to wander into the nearby gypsy encampments filled with those attending the annual Django Reinhardt Festival and sing by the fire with Django's descendents.  She quickly fell in love with gypsy music and way of life. Explained Aimée, "I was hypnotized by gypsy music which made me want to tap my feet; music that swings makes me so happy." As a teenager, Aimée performed in various Parisian cafés and clubs. When her family moved to Singapore, she remained in Paris to attend the American School of Modern Music.
She also auditioned for Star Academy, the French equivalent of American Idol.  Selected to be one of 16 semi-finalists, Aimée had second thoughts when handed a contract that tied her up every which way for years—including the songs to sing.  This was too much for her gypsy spirit—and she famously walked away from the competition.  The French media so pursued Aimée, she sought refuge in her mother's homeland of the Dominican Republic. Soon she decided to attend SUNY Purchase on a scholarship, garnering musical influences in nearby Manhattan. In Europe in 2006 while on a backpacking trip, she sang on street corners with friends; the next year her group targeted jazz festivals, performing for food and lodging. On a whim, Cyrille entered and won the Montreux Jazz Festival Voice Competition, which financed her first recording, Cyrille Aimee and the Surreal Band. A few months later she filled in for the lead vocalist and toured in the French supergroup, Caravan Palace.
In recent years Aimée has toured in many different contexts and has created several self-produced recordings, including duet projects with Brazilian guitarist Diego Figueiredo. She won the Sarah Vaughan International Jazz Vocal Competition in 2012, the same year she released the self-produced, Live at Birdland.  Aimée's talents caught the attention of Stephen Sondheim, who cast her in an Encores Special Presentation starring Bernadette Peters at New York City's City Center in November 2013. Reported the New York Daily News, "Aimée is the revelation. This French jazz singer's voice has so much character that all her songs fly."
In August 2014, The New York Times referred to Aimée's major label release, It's a Good Day (Mack Avenue) as "a bravura turn, presented with a smile." Featuring originals as well as covering a range of musical styles, eras, continents and moods, the band is the result of Aimee's unique musical vision: bass, drums and three guitars (Brazilian, gypsy and jazz). Cyrille followed in 2016 with Let's Get Lost (Mack Avenue), described by C. Michael Bailey (All About Jazz): "For this current recording, Aimee is backed by two guitars, bass and drums, accentuating a Gypsy element in the music chosen. Her repertoire is a dizzying array of Broadway, Folk, and jazz standards…a stylistic moving target that informs through creative miscibility rather than discreet definition."
Aimée's musical outlook is reflected in an emphasis on the guitar, an instrument with an indigenous form in nearly every culture of the world—and the sound of the gypsy guitar that inspired her as a child. She later became fascinated with Brazilian guitar, and her music reveals a thorough understanding of bossa nova and samba idioms. She has now settled in Brooklyn, where she continues to absorb the inner workings of American jazz and culture.
The Dakota is located at 1010 Nicollet Mall in downtown Minneapolis. Reservations recommended at 612-332-5299; www.dakotacooks.com