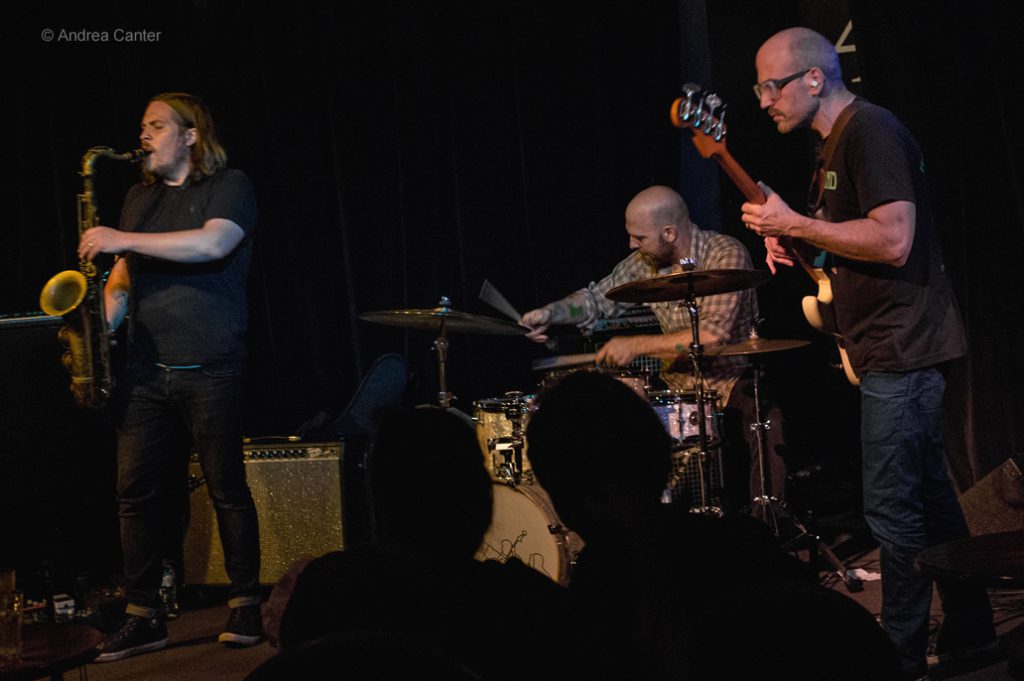 © Andrea Canter
 "Funny as the men were to watch, this was one of the most serious groups I've ever seen."  –Ben Ratliffe, The New York Times
Although its fan base extends well beyond New York to the far reaches of modern music, Happy Apple has called the Twin Cities home throughout its 20+ years. The improvisational talents of Michael Lewis, Erik Fratzke and Dave King have been variously dubbed jazz punk, free-bop, even irreverent. Perhaps the best description comes from King himself, who refers to the music's "crunchy, dark-tinged underbelly" as a "core of down-homey, Midwestern spatial blues that seems to attach itself to every tune." However one defines or labels Happy Apple, there's no doubt that this band has captured the ears and imaginations of a cross-generational, trans-global audience since its inception in 1996. With each member of the trio forging his independent career with other acclaimed ensembles, it is all too rare that Happy Apple performs on its home turf. Fortunately the stars align this weekend as the trio headlines Saturday Night Jazz at the Black Dog, following an opening set from the youthful talents of a new ensemble, Space.
Space (7 pm)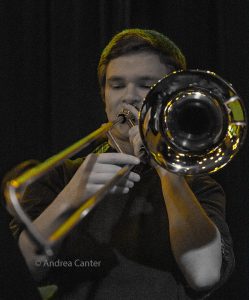 Throughout this summer, jazz fans have been blessed with a long list of gigs featuring, and often led by, some of the most talented collegians to perform on local stages. Space is a new configuration for five of these artists, gathering for what might be their last gigs before returning to schools across the U.S. Space is:
Jack Courtright (trombone), Eastman School of Music (Rochester, NY)
Will Schmid (guitar), Case Western Reserve University (Cleveland)
Patrick Adkins (piano), Lawrence Conservatory (Appleton, WI)
Alma Engebretson (bass), University of Denver Lamont School of Music
Luke Peterson (drums), Northwestern University (Chicago)
Happy Apple (8:30 pm)
Named after a Fisher-Price toy from the 1960s,  Happy Apple melds much of the substance of jazz history into a unique book of original compositions, filled with exciting melodies and sizzling interplay, suggesting the dynamics of rock yet maintaining the thrust of modern jazz. The music flows with joyous freedom without leaving form unattended. Their first four albums were released on indie labels, Blown Shockward and Crash Flow (1997), Part of the Solution Problem (1998), Body Popping, Moon Walking, Top Rocking (1999), and Please Refrain From Fronting (2001). Their first commercial release was Youth Oriented (Universal Music, 2003), followed by The Peace Between Our Companies (Sunnyside, 2005) and Happy Apple Back on Top (Sunnyside, 2007). Their debut at Joe's Pub in Manhattan in 2008 helped to further their reputation on both sides of the Atlantic, followed by more New York dates and touring in Europe.
Happy Apple launched and matured at the Artists Quarter in its Lowertown St Paul venue. Dave King noted: "Kenny Horst took a chance on some young attitude-laden doofs named Happy Apple and gave us the holy grail at the time – a Wednesday night at the AQ!!! We built a real following of beautiful creative music supporters in that room over the years, and it helped us become a recognized jazz group on the international stage. Incredible that it started from a feeling of being included in a scene on a lonely Wednesday night in Lowertown St. Paul" (Bebopified.com). Since the AQ's closing (years after relocating to the Hamm Building) in late 2013, the band has appeared locally at The Icehouse.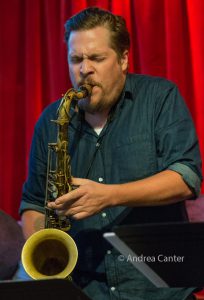 Michael Lewis is best known around town as one of the area's most creative sax players, lending his blowing skills to Fat Kid Wednesdays and the Bryan Nichols Quintet as well as Happy Apple. Noted Richard Brody in The New Yorker, "Lewis's dry, metallic tone on alto and tenor and the free melodic logic of his improvisations recalls the playing of Ornette Coleman…as well as the fragmentation of mid-sixties Sonny Rollins, the quizzical assertions of the great altoist John Tchicai, and even the visionary gospel rhapsodies of Albert Ayler… Lewis's solos, digging from melody to wail, moving from a breathy, atonal whisper to a deep, swinging groove, have a vulnerable, confessional air." Lewis has been increasingly visible in New York, performing at the Stone with Happy Apple as well as with Fat Kid Wednesdays, and appearing on David Letterman in connection with his 2009 tour with Andrew Bird, on which he played electric bass. King refers to Lewis as "this gunslinger in his outpost. If you're in a room and he's playing, you're going to feel it." Lewis relocated to North Carolina, but this seems to have had little impact on his appearances in the Twin Cities and beyond; he's recently appeared at the Black Dog with Chris Bates' Red 5.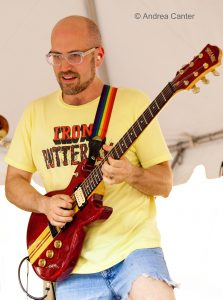 Multi-instrumentalist/composer Erik Fratzke lends his bass to Happy Apple and his guitar to other projects, including the Dave King Trucking Company, Gang Font and Zebulon Pike. The Winona native started off on drums, switching to upright bass in fourth grade. Among early influences he cites his mother's record collection (including Bartok), MTV, classical string quartets, and later, the bass playing of Stanley Clarke, Jeff Berlin and Jaco Pastorious. Early in his career, he found himself playing jazz, metal, even "Christian country rock." Over the years, the three-time Minnesota Music Awards winner as "Bassist of the Year" has played with Reid Anderson and Bill Carrothers in addition to Mike Lewis and Dave King. Notes King, "Erik is deeply influenced by modern classical music," notes King. "He can sit and talk to you about Schnittke. He's such a weapon beyond the normal bass."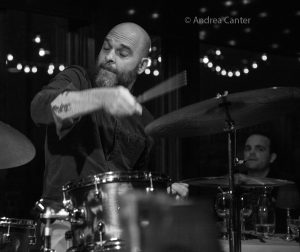 Drummer Dave King might be best known for his long-standing work with The Bad Plus as well as Happy Apple, but his affiliations hardly end there. In fact, at any given moment, King is likely involved in at least ten other projects ranging from his own jazz-infused Dave King Trucking Company and Vector Families, or his Dave King Trio with Billy Peterson and Bill Carrothers, to Craig Taborn's Junk Magic and rock bands like Halloween Alaska and impossible-to-define electronic outfits like Gang Font. King grew up in the Twin Cities, starting off on piano at age four before switching to drums in fifth grade. As a teen he forged his early music connections with fellow Golden Valley residents Reid Anderson and Craig Taborn, whose paths would intersect again and again. At 19, King headed west, working as a session musician in LA in the early 90s before returning to the Twin Cities to find his own voice. King released a solo album combining his skills as drummer, pianist and composer, Indelicate in 2010 (Sunnyside); in fall 2012, his Dave King Trio released the well-received I've Been Ringing You (Sunnyside). Whatever the band of the moment or decade, King remains the Energizer Bunny of drummers, both in terms of his frenetic musical wizardry and his simultaneous association with numerous and diverse musicians. "What's considered banal pop drumming is never going to be my thing," King says.
Saturday Night Jazz at the Black Dog is curated by Steve Kenny. The Black Dog is located in the Northern Warehouse at 308 E. Prince Street (E. 4th Street at Broadway), across from CHS Field and two blocks from Union Depot in Lowertown St Paul. No cover; tips (donations) appreciated to support the series and the musicians. Saturday Night Jazz schedule and reservations at www.saturdaynightjazzattheblackdog.info; the Black Dog's full music schedule and information at www.blackdogstpaul.com.