Fifty years ago, magic was made on the stage of the Sands Hotel and Casino in Las Vegas, when the timeless cool of Frank Sinatra met the robust swing of the Count Basie Orchestra. Sinatra at the Sands has remained a beloved classic ever since, the perfect marriage of old-school pop and big band jazz. Bringing these two worlds together throughout his career, Curtis Stigers returns to the Dakota on September 19 celebrating his 2017 release, One More for the Road. With their own spirit of swing and Basie, the acclaimed JazzMN Orchestra will join Stigers for two sets, 7 and 9 pm.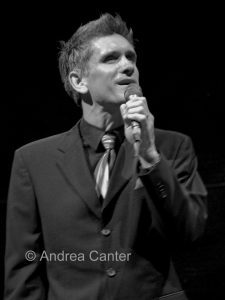 Singer, songwriter and saxophonist Curtis Stigers is an ideal candidate to reinterpret Ol' Blue Eyes' cherished repertoire for modern ears. Famously discovered by Clive Davis in a New York club, Stigers was a breakthrough artist of the early 1990s, due in part to his cover of Nick Lowe's "(What's So Funny 'Bout) Peace Love and Understanding" on The Bodyguard soundtrack, which sold over 40 million copies worldwide. Though much has been made of Stigers' perceived transformation from pop to jazz artist, in retrospect the progression of his work seems both organic and practical. "Pop used to be jazz. Jazz has always been about reinvention," Stigers notes. But it is his rich singing voice — singular, balletic, at turns mournful and playful — that has landed him on records with the likes of Al Green and Shawn Colvin, in studios with venerated producers like Larry Klein, Danny Kortchmar, and Glen Ballard, and onstage with a plethora of legends, including pop and rock greats Eric Clapton, Elton John, Bonnie Raitt, Rod Stewart, and The Allman Brothers, and jazz giants Nancy Wilson, Al Jarreau, Gerry Mulligan, Randy and Michael Brecker, Chuck Mangione, Toots Thielmans, Wynton Marsalis, Diana Krall, and many more.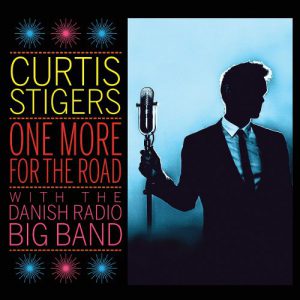 On his twelfth album, One More for the Road, Stigers captures the rare alchemy of hipness, elegance, playfulness and feeling that made Sinatra's renditions of these songs immortal while adding his own unique twist. With the virtuosic and ebulliently swinging musicians of the Danish Radio Big Band, Stigers recorded the album in the band's headquarters, the acoustic marvel DR Koncerthuset in Copenhagen. This bristling live recording features the DRBB playing vibrant takes based on the original Nelson Riddle and Billy May arrangements, which can't help but spark inspired vocal performances from Stigers.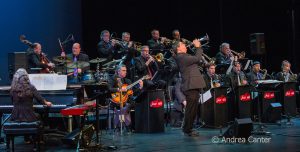 One of the top big bands in the Midwest, the nonprofit JazzMN Orchestra was formed in 1999 to "promote, preserve and perpetuate jazz, America's indigenous art music, through performance, historical preservation, and education." The band is directed by founder Doug Snapp and features some of the best musicians in the Twin Cities: Saxophones – Brian Grivna, Pete Whitman, Dave Karr, Doug Haining; Brian Handeland; Trombones – Michael B. Nelson, Pete Enblom, Ethan Freier, Dave Budimer; Trumpets – Bob Hallgrimson, Jeff Gottwig, Adam Rossmiller ; Piano – Mary Louise Knutson; Guitar – Chris Olson; Bass – Gary Raynor; and Drums- Joe Pulice.
The Dakota is located at 1010 Nicollet Mall in downtown Minneapolis. Tickets at 612-332-5299 or www.dakotacooks.com. Sets at 7 and 9 pm. More about the JazzMN Orchestra and their upcoming season at www.jazzmn.org. Curtis Stigers' bio adapted from his website bio.