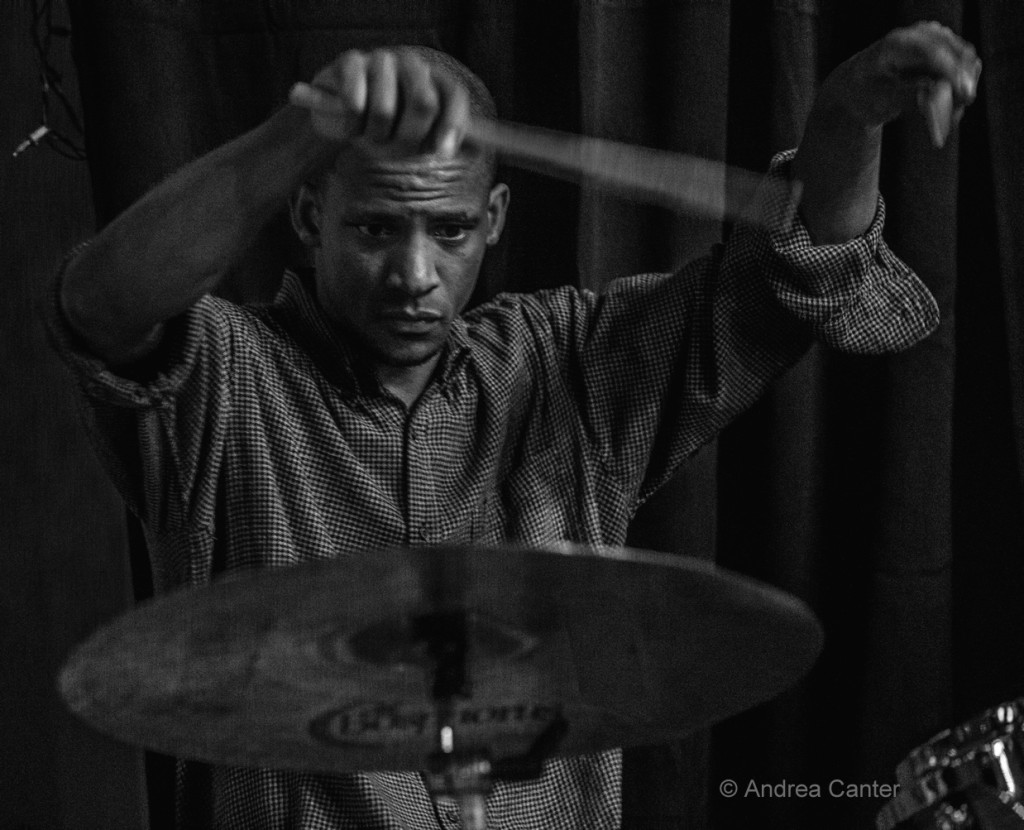 The Friday Night Jazz at Reverie (formerly The Nicollet) series, curated by Steve Kenny, has offered weekly performances from Twin Cities veterans and rising stars for nearly a year, and often the audience is treated to a new ensemble or new project. Such is the case this Friday, February 26, at 9 pm, when percussionist Davu Seru premieres a yet-to-be-named project featuring original compositions performed by Seru, Pat O'Keefe (clarinets), Jake Baldwin (trumpet) and Levi Schwartzberg (vibes). Seru notes that "these are great musicians…there is no need for you to go and ask somebody. I have a grant proposal out that is all about studying and writing for this band."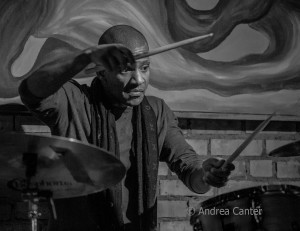 Minneapolis native percussionist Davu Seru has worked with Milo Fine, Andrew Lafkas, Jaron Childs, Charles Gillett, Elliot fine, Paul Metzger, Anthony Cox, Dean Granros, Dean Magraw, Wendy Ultan, Adam Linz, Evan Parker, George Cartwright, Stefan Kac, James Buckley, Taylor Ho Bynum, David Boykin, and Nicole Mitchell. He currently plays with Merciless Ghost, Body Omara, an ensemble with vocalist/spoken word artist Mankwe Ndosi with Chicago cellist Tomeka Reid and Italian bassist Silvia Bolognesi, trios with Dean Granros and Chris Bates and with Bates and Brandown Wozniak, and in duo and other configurations with Milo Fine; hosts a monthly gig at the Black Dog with Dean Magraw; performs monthly at Ngon Bistro; and curates a monthly show at Khyber Pass Cafe. Recently Davu joined the composer-improviser collective orchestra, Cherry Spoon Collective and started a collaboration with J. Otis Powell and Kate Pehrson as the Nu Skein Ensemble. In addition to his musical pursuits, Davu is a PhD candidate in African American Literature at the University of Minnesota. In 2013 he received an American Composers Forum Minnesota Emerging Composer Award.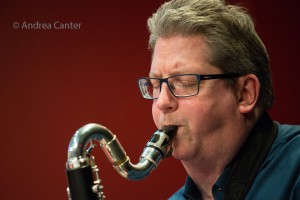 Multi-reed artist Pat O'Keefe is Co-Artistic Director for the contemporary music ensemble Zeitgeist, based in St. Paul. A graduate of Indiana University (BM), the New England Conservatory of Music (MM), and University of California San Diego (DM), Pat has performed and recorded with noted new music groups around the country, including SONOR in San Diego, the California E.A.R. Unit, the Cleveland New Music Associates, and Ensemble Sospeso in New York; he was the principal clarinetist for five seasons with the Augusta (GA) Symphony. Currently Pat also performs with the free improv group AntiGravity and with Brazilian ensembles Brasamba, Batucada do Norte and Music Mundial in the Twin Cities; his resume includes concert appearances with George Lewis, Wadada Leo Smith, Fred Firth and more, as well as studies of Turkish and Brazilian music.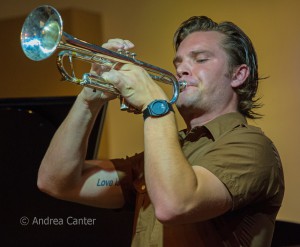 Trumpeter Jake Baldwin is already a veteran performer around the Twin Cities, just three years out of the New England Conservatory of Music where he studied with Jerry Bergonzi, Bob Moses, John McNeil, Joe Morris and Fred Hersch. Before graduating he was runner-up in the jazz division of the National Trumpet Competition. After graduating from NEC, Jake moved back to the Twin Cities, initially working for the Harralson Trumpet company while building his creds on the local jazz scene. Those creds have been accumulating, with his own bands at such venues as the Dakota, Artists Quarter, Jazz Central, and beyond, and in other bands including the Twin Cities Latin Jazz Orchestra, Chomsky, Thomas Nordlund Group, Endeavors, Cory Healey's Beautiful Sunshine Band, Ramtrack, and the McNasty Brass Band. Jake recently released his first album as leader, Ra Ra Ru.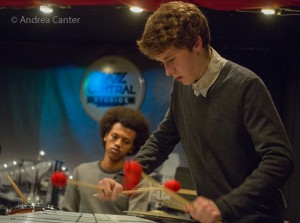 Levi Schwartzberg is only a college sophomore at the U of M, but he's been perfecting his four-mallet technique on vibes since high school days. He is also an accomplished pianist, currently performing on both instruments in the U of M Jazz Combo. A graduate of Minneapolis Southwest High School who participated for two years with the Dakota Combo, Levi has led his own ensembles at Jazz Central, Black Dog and Khyber Pass Cafe as well as performing with Adam Linz's Le Percheron, Will Kjeer, the Charlie Lincoln Group, Sound Skirmish and more.
The band will perform new works written by Davu, who notes that "it brings together some of my major influences in page music: Jimmie Giuffre (and, by extension, Guillermo Gregorio), Andrew Hill and Cecil Taylor…maybe a little Steve Coleman… folks that test the limits of their instruments and create situations for improvisers more than tunes to be written and related by memory and murmurs."  In describing some of the compositions, Davu says that in 'The Best Thing' and 'Situated So,' I get to play that slow blues that I like and live. I revisit an impression of Ghana in two tunes–'Voltic' is especially hot. "Nimbus" treats chord names and graphic notation as enough information—I don't know what in hell it will sound like once we hit (probably like tomato seedlings on a window sill). There's a lament called 'Liberty Paints' that I sketched as part of a commission from Walker Art Center. It has since taken a new skin as it is no longer about Monk or lynching but some other Sufferrend. And a 7 against 4 thing about time and concentric rings—an epiphany I had in Africa nearly 10 years ago. It's called 'Skull & Bones.'"
Reverie Cafe and Bar is located at 1931 Nicollet (corner of Franklin and Nicollet) in south Minneapolis, just south of downtown. No cover but a tip ($10 suggested) is appreciated to support the musicians and the series. Full schedule at www.fridaynightjazzatreverie.info. Keep up with Davu Seru this week — Sunday, February 27, Reform ArtWest duo with Milo Fine at Studio Toile d'Angles (7 pm); on Tuesday March 1 with Dean Magraw at the Black Dog (7 pm); and Thursday, March 3 with Merciless Ghost at Khyber Pass (9:30 pm).