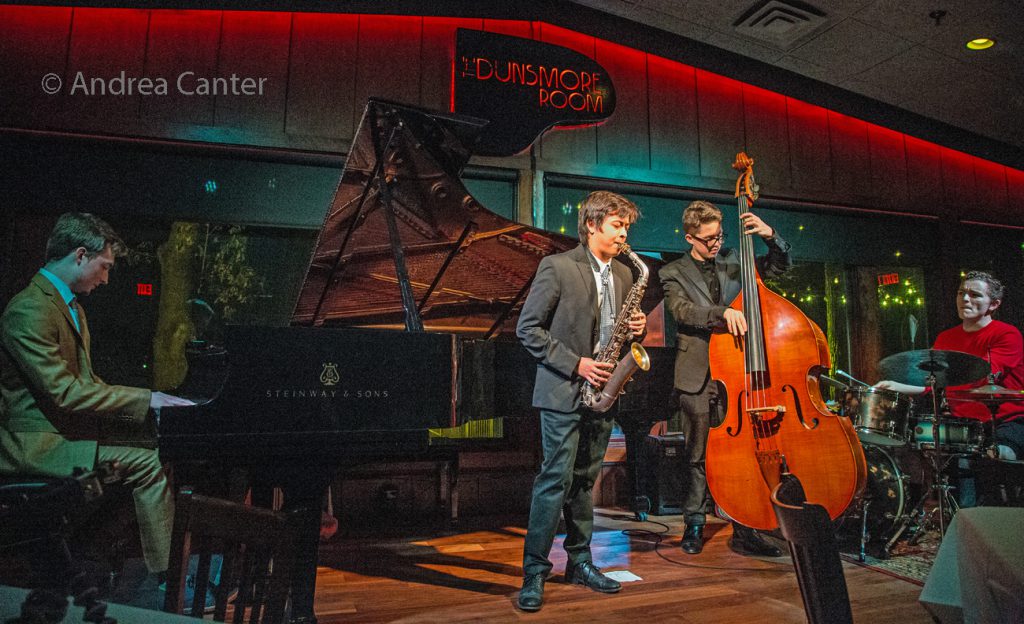 © Andrea Canter
[The Lead Sheet is posted monthly and updated weekly. Update 12/24/2017]
2017 is winding down, but it seems jazz is just warming up for the winter. The holidays bring many young lions back to town where they reconvene with like-minded students and veterans alike, giving us some of the year's most exciting music.
Tuesday, December 26.  Often heard over the dinner hours on weekends, Zacc Harris (guitar) and Bryan Nichols (piano) provide some duo magic midweek at the Icehouse. Over at Jazz Central, the Twin Cities Latin Jazz Orchestra holds their monthly gathering.
Wednesday, December 27. Taking a break from studies at Cal Tech, pianist Will Kjeer leads a trio with his elders/role models–Billy Peterson and uncle Kenny Horst! Kevin Gastonguay opens on keys.
Friday, December 29. More young lions on winter break bring their energy and creative spirits to Jazz Central tonight. On the Illicit Jazz Workshop series, it's the return of No Exit, led by drummer Luke Peterson. At 10 pm, another young drummer, Ben Ehrlich leads a trio.  The common denominator is bassist Charlie Lincoln.
The veterans are getting their due as well– Dean Granros' Tall Tales (Zacc Harris, Chris Bates, Jay Epstein) is featured in the Dunsmore Room at Crooners Lounge.  And the ever-popular New Standards celebrates the holidays at the Dakota.