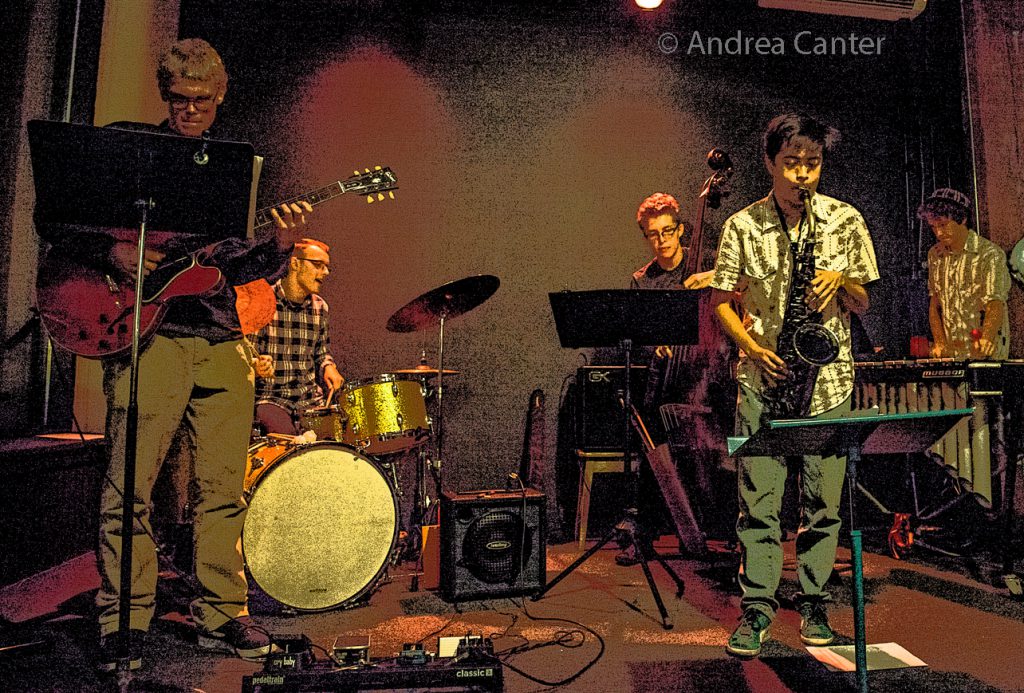 © Andrea Canter
It sounds like the Jean-Paul Sartre novel that I tried to translate in high school French, or perhaps the status of road construction in the Twin Cities Metro,  but No Exit is actually a sextet of area young lions led by drummer Luke Peterson. Coming together about a year ago as a quintet to prowl through some new music, these young musicians had their high school experience with the Dakota Combo in common. Now a sextet, the band has played a few more gigs in the past year, reconvening at 8 pm on Friday, December 29, on the Illicit Jazz Workshop series at Jazz Central. Another Dakota Combo alum, drummer Ben Ehrlich brings his trio to the late set at 10 pm.
No Exit (8:00 pm)  
In addition to leader and drummer Luke Peterson (Northwestern University), No Exit boasts alto saxophonist Peter Goggin (U of Michigan), trombonist Jack Courtright (Eastman School of Music at Rochester U), vibraphonist Levi Schwartzberg (U of M), guitarist Adam Astrup (U of Northern Colorado), and bassist Charlie Lincoln (Berklee College of Music).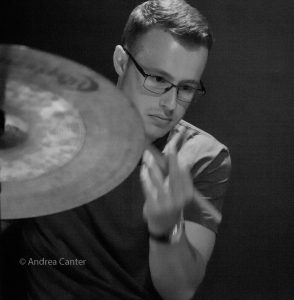 Luke Peterson is a 2015 graduate of Apple Valley High School who performed with the Dakota Combo during his senior year. He currently attends Northwestern University as a math major while also studying jazz and performing with jazz ensembles under the leadership of Victor Goines, Director of Jazz Studies. In addition to leading No Exit, Luke has performed during his summer break with pianist Patrick Adkins (Adkins-Peterson Quartet) and more.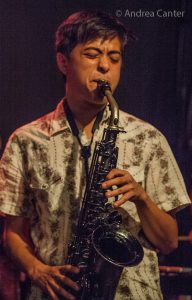 Alto saxophonist Peter Goggin graduated from Mounds View High School after participating for three years in the Dakota Combo. Now a junior at the University of Michigan, he was a featured soloist with the University of Michigan Jazz Band during the 2016 and 2017 Detroit Jazz Festivals. When his studies allow, he performs frequently in the Twin Cities, particularly with Hoaxer and in 2017 with Pippi Ardennia's Rhythm in Rice series as an alum of the PipJazz program. Although influenced initially by free innovations of Ornette Coleman, Albert Ayler, and Bill Dixon, lately Peter has been focusing on crafting his sound within the tradition of masters such as Lester Young, Charlie Parker, and Wayne Shorter. He led a quartet at Jazz Central Studios this past summer.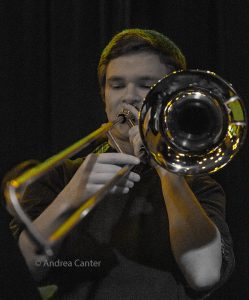 Jack Courtright is a 2015 graduate of Apple Valley High School where he performed with a long list of ensembles as well as three years with the Dakota Combo. Now in his third year at the Eastman School of Music in Rochester, NY (Trombone Performance and Jazz Studies), Jack has already distinguished himself by winning the International Trombone Association's 2016 Carl Fontana Jazz Trombone Competition. He spent this past summer performing on the Norwegian Dawn cruise ship on its run from Boston to Bermuda.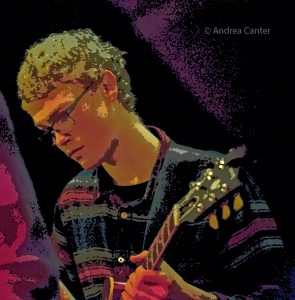 Adam Astrup was barely old enough to make the drive from his home in Cold Spring, MN to Minneapolis during his final of three years performing with the Dakota Combo and studying guitar with Zacc Harris. Adam has had an active gig calendar, performing several times over the past year as half of the Will Schmid – Adam Astrup Guitar Duo and as co-leader of their quartet. The duo performed at the 2016 Winter Jazz Festival, 2016 Twin Cities Jazz Fesitval and 2016 Iowa City Jazz Festival; Adam brought his quartet to the 2017 Iowa City Jazz Festival. He began college studies at the University of Northern Colorado in September.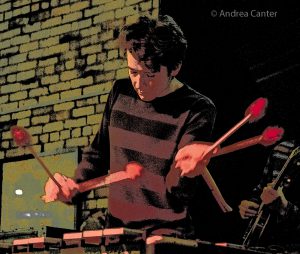 Levi Schwartzberg (vibes) graduated from Minneapolis Southwest High School (2013) where he often played piano with jazz bands and played vibraphone with the Dakota Combo for two years. Now in his final year at the University of Minnesota where he is a physics major, Levi has played both vibes and piano with the U of M Jazz bands. He is also an active performer on the Twin Cities jazz scene, leading his own bands and playing in Adam Linz's Le Percheron and Sound Skirmish, among others.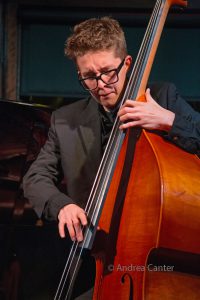 Bassist Charlie Lincoln is in his third year at the Berklee College of Music in Boston, where he participates in Berklee's Global Jazz Institute under the direction of Danilo Perez. A South High alum, Charlie was already a busy gigging musician before graduation, playing with the Dakota Combo, Central Standard Time, the Charles Lincoln Group, and subbing with Eric Gravatt's Source Code. In his senior year, Charlie was selected as one of two winning youth songwriters in the Eric Stokes Songwriting Contest and was on stage for the Young Performers Showcase for the Zeitgeist New Music Cabaret. Charlie has served as curator for a summer series of new music at Jazz Central Studios, as well as performing with a number of area bands, including Hoaxer.
No Exit will focus on original compositions and arrangements. Better catch them now as it likely will be Summer Break before they come together again!
Ben Ehrlich Trio (10 pm)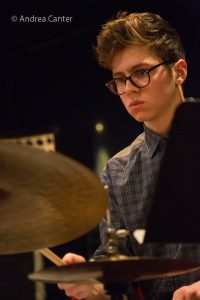 Drummer Ben Ehrlich leads a trio with Charlie Lincoln (bass) and Will Kjeer (piano). A graduate of Wayzata High School who played with the Dakota Combo during his senior year, Ben is a senior at the University of North Texas, where he has studied with Ed Soph and Quincy Davis. Ben started out on piano at age 5, moved on to guitar at age 8, and began drums at age 10. In the Twin Cities, Ben has played with Sound Skirmish as well as his trio, and has performed at the Twin Cities Jazz Festival, Dakota, Varsity Theater, and Jazz Central; in Denton, TX he has performed at the Denton Arts and Jazz Festival.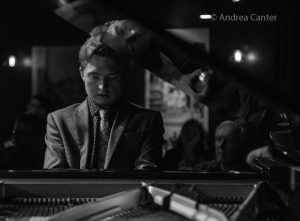 Just 21, pianist/composer Will Kjeer is already an acclaimed performer on the Twin Cities jazz scene and beyond. He has performed as a bandleader and sideman around the U.S. and Canada at venues including the Artists Quarter, Dunsmore Room, Black Dog, Icehouse, and Studio Z in the Twin Cities, at the Twin Cities and Iowa City Jazz Festivals, at the John F. Kennedy Center for the Performing Arts in Washington DC, the Lighthouse Cafe in Los Angeles, and the Upstairs Jazz Club in Montreal.  A two-year member of the Dakota Combo, Will  completed at post-high school year at Interlochen Arts Academy in Michigan before beginning his jazz performance degree at the California Institute of the Arts. After taking a year at McGill University in Montreal where he studied with Jean-Michel Pilc, Will returned to Cal Arts in fall 2017. In spring 2017, he was selected to participate in the famed Betty Carter's Jazz Ahead at Kennedy Center in Washington, DC.  Will's activities in the Twin Cities include Steve Kenny's Group 47, Hoaxer, and leading his own ensembles.
The Illicit Jazz Workshop series is curated by Steve Kenny and takes place every Friday night at Jazz Central Studios, 407 Central Av SE in Minneapolis. Contributions of $10 requested to support the musicians and the series at this nonprofit venue. See https://theillicitjazzworkshop.info for schedule; full schedule for Jazz Central at http://jazzcentralstudios.org