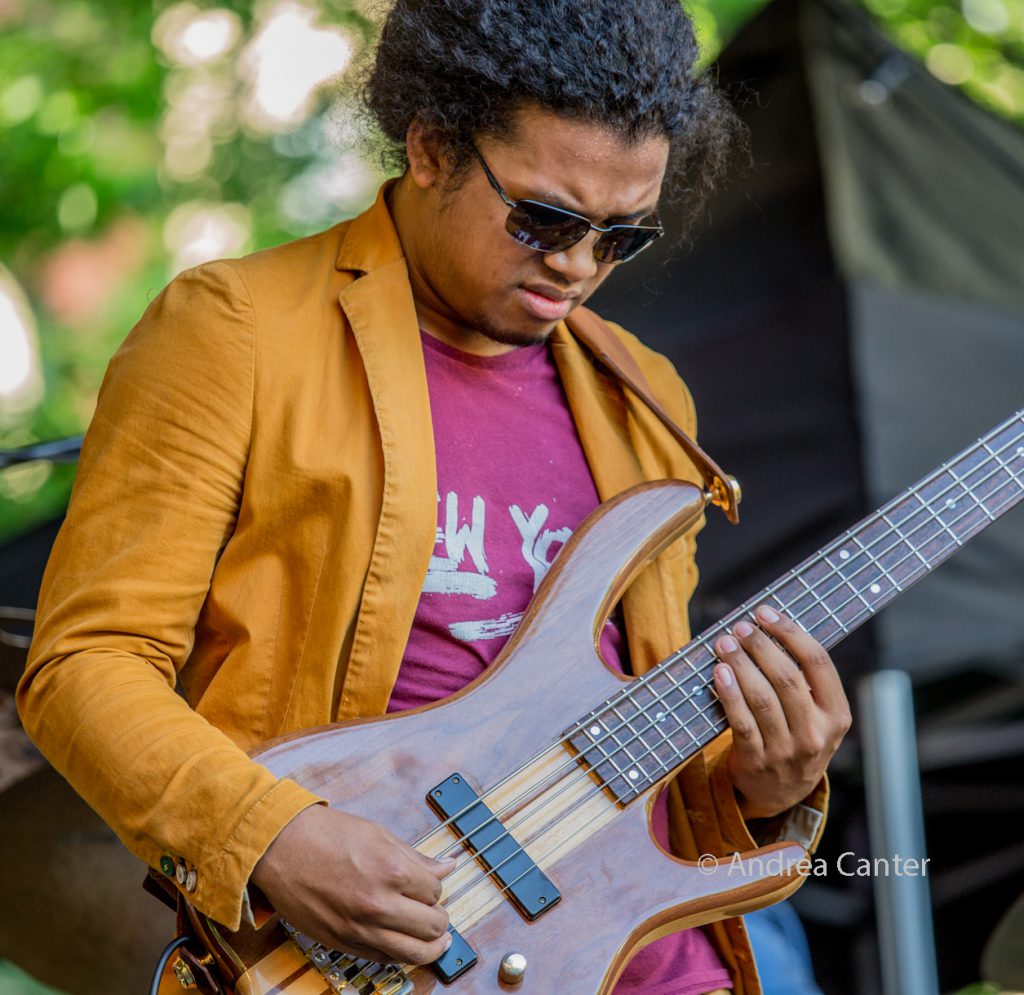 © Andrea Canter
A new collaboration of veterans followed by a quartet of "young lions" fills the schedule for tonight's Saturday Night Jazz at the Black Dog. "Three Faces" opens at 7 pm, followed by the Jax Ravel Gang at 8:30 pm.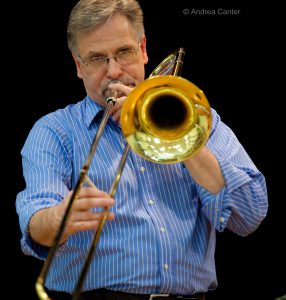 Three Faces (7 pm)
There are actually four musicians in "Three Faces." Dave Graf (trombone), Peter Vircks (saxophones), Josh Granowski (bass) and Rick Nair (drums) will join forces. Each has a long resume' of work across the realm of jazz.
Jax Ravel Gang (8:30 pm)
Led by young bassist Jax Ravel, the Gang includes Nelson Devereaux on saxes, Joe Strachan on piano, and Miguel Hurtado on drums.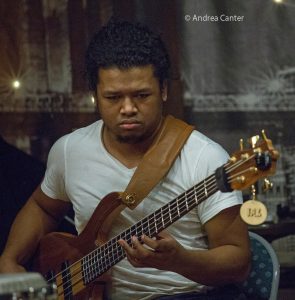 Born in Madegascar, Jax Ravel grew up in a musical family and was exposed to Western Music, including Frank Sinatra, Antonio Carlos Jobim, Carlos Santana and the Beatles, as well as the native sounds of Madegascar. His father started him out on piano and drums.  He discovered the electric bass at age 12, and it quickly became his main instrument. Melding bebop, Latin, rock and native Madegascar musics, Jax went on to tour Europe and Africa, moving to Paris and then to the U.S., where he has performed extensively in New York and Chicago as well as the Twin Cities. He's appeared with Rodney Ruckus at the Twin Cities Jazz Festival, with Babatunde Lea at Jazz Central, and with his own band at the Black Dog, among other gigs.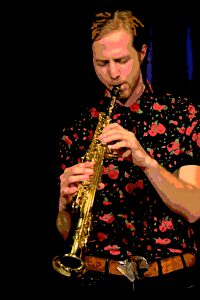 Nelson Devereaux began saxophone studies at age 8, inspired by recordings of Charlie Parker, Sonny Stitt, and the Elllington and Basie Big Bands. Growing up in Milwaukee, he was involved in music programs starting in elementary school and later studied jazz at the Wisconsin Conservatory of Music, adding clarinet and flute to his arsenal. Nelson came to the Twin Cities in 2007 to attend the University of Minnesota, studying here with Dave Milne, Mike Lewis, and Eugene Rousseau, and also with Clay Jenkins and Berkeley Fudge. He graduated with degrees in Saxophone Performance and Music Education, and has performed around the metro and beyond with New Sound Underground, Hustle Rose, Tasty Tones, Courageous Endeavors, Adam Meckler Orchestra, Brass Barn Polka Band, Jazzland Wonderband, Chihuahua City, and more. He currently directs 4th-5th grade bands at Waite Park School in Minneapolis and is a woodwind instructor at Twin Town Guitars.
Pianist Joe Strachan is a 2013 graduate of the University of Minnesota and former student of Laura Caviani and Bryan Nichols. Keeping busy on the local jazz scene, Joe performs with the Adam Meckler Orchestra, Pete Whitman X-Tet, Charanga Tropical, Graydon Peterson Quartet, Twin Cities Latin Jazz Orchestra, Jake Baldwin Quartet, and Chris Bates Dimensions and Inventions Trio. He also provides piano accompaniment for the U of M School of Dance, community theater productions, a 16-piece live hip-hop band, and theater installations.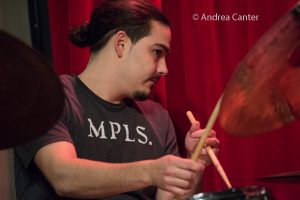 Miguel Hurtado (drums) played throughout the Twin Cities as a teenager in several youth bands, as well as with South High jazz ensembles. After graduating from the Manhattan School of Music in 2010, he returned to the Twin Cities where he quickly became a busy member of the local jazz scene. He's led his own ensembles at the Twin Cities Jazz Festival and performed at the Artists Quarter, Dakota, Jazz Central, Icehouse, Black Dog and more. In addition to leading his own bands, he has performed with Jake Baldwin, John Raymond, Jeremy Walker, Javi Santiago, Joe Strachan, Ted Olsen, Courageous Endeavors, and Steve Kenny. He's also expanding his musical resumé, playing with some local pop and R&B singers, particularly Alicia Steele and vocalist/rapper Toussaint Morrison.
Saturday Night Jazz at the Black Dog, curated by Steve Kenny, has presented the best of Twin Cities jazz for nearly three years at the Black Dog, 308 Prince Street (E. 4th Street at Broadway) in St Paul's Lowertown, in the street level of the Northern Warehouse.  Weekly schedule at www.saturdaynightjazzattheblackdog.info. Voluntary cover of $10 per set requested.