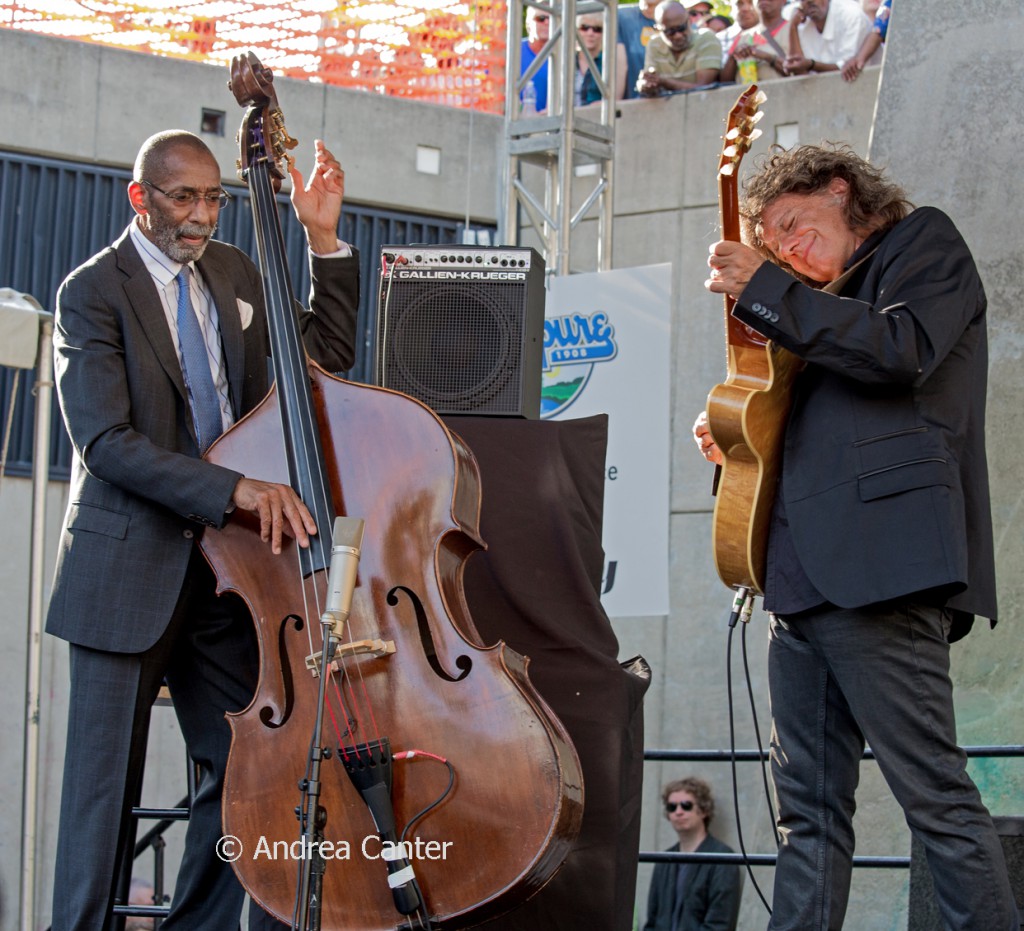 The Detroit Jazz Festival, the world's largest free jazz festival, announced that legendary bassist, cellist, composer and Detroit native Ron Carter will be its 2016 Artist-in-Residence. An alum of the great ensembles of Miles Davis, McCoy Tyner, Herbie Hancock, Chick Corea and Wayne Shorter, Carter is the most-recorded jazz bassists of all time. Said Carter, "It is an incredible honor to be an Artist-in-Residence from Detroit at one of the world's greatest festivals held in the heart of my hometown. I am thrilled to get the opportunity to become more involved with this world-class event and work with talented jazz students in a place that's so special to me."
Artist-in-Residence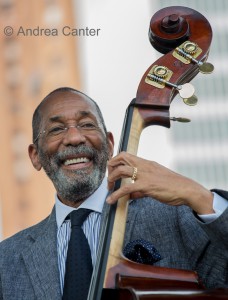 "When you think of legendary double bassists, Ron Carter is a name that comes to mind very quickly. We are ecstatic he has agreed to be our ambassador this year, extending his lifelong connection to Detroit and years of commitment to this Festival," said Chris Collins, Artistic Director of the Detroit Jazz Festival. "His personality and music are iconic and greatly reflect our values at the Detroit Jazz Festival — artistry, expression and sharing the human experience through jazz."
As Artist-in-Residence, Carter will orchestrate a variety of unique performances and collaborations at the 2016 Festival, which runs through Labor Day Weekend, September 2-5. Carter will occupy a traditional opening Friday night slot, and also will play collaborative sets with special guests throughout the weekend. This will be a return visit for the celebrated bassist, who has appeared several times at the festival, including in a duo with Peter Bernstein in 2014, and in duo with 2015 Artist-in-Residence Pat Metheny as well as with his own trio at the 2015 festival. "I have been to many wonderful places in my life, but no matter where I go, Detroit will always be home. It has shaped who I am and has had a tremendous impact on my life and music," said Carter.
Carter will also contribute to the festival's ongoing efforts to support and promote jazz through educational programs in Detroit and beyond. A faculty member of the City College of New York's Music Department for 18 years, Carter will draw on his teaching experiences to participate in Detroit initiatives to nurture and develop young local talents.
About Ron Carter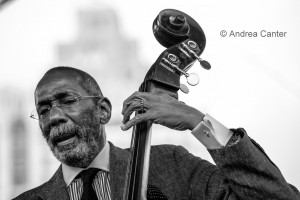 on Carter was born in Ferndale, Michigan, in 1937. He moved to Detroit when he was ten years old and later attended Cass Technical High School. He earned a Bachelor's degree from the Eastman School of Music in Rochester, New York, and his Master's degree in double bass performance from the Manhattan School of Music in 1961. Carter's early career included the second great Miles Davis Quintet in the early 60s, with Herbie Hancock, Wayne Shorter and Tony Williams; he also appeared with each of the sidemen on their recordings for Blue Note, and played sideman to the likes of Sam Rivers, Freddie Hubbard, Lee Morgan, McCoy Tyner, Bill Evans, Tommy Flanagan, Gil Evans, Lena Horne, Dexter Gordon, Wes Montgomery, Bobby Timmons, and Horace Silver. His immense catalogue (he appears on over 2500 albums) also features recordings with many rock and blues greats, including B.B. King. In more recent years, he's appeared with Geri Allen, Bill Frisell, Cedar Walton and leading his own ensembles, including the Golden Striker Trio with Russell Malone and Donald Fagan.  Throughout his career, Carter has been named "Outstanding Bassist of the Decade" by The Detroit News, "Jazz Bassist of the Year" by DownBeat and "Most Valuable Player" by the National Academy of Recording Arts and Sciences. He has earned two GRAMMY awards and was elected to the DownBeat Jazz Hall of Fame in 2012.
The Detroit Jazz Festival takes place in downtown Detroit, along the riverfront at Hart Plaza and in the heart of downtown at Camp Mauritius. The line-up for the 37th Annual Detroit Jazz Festival will be announced in April. Full information is available at www.detroitjazzfest.com