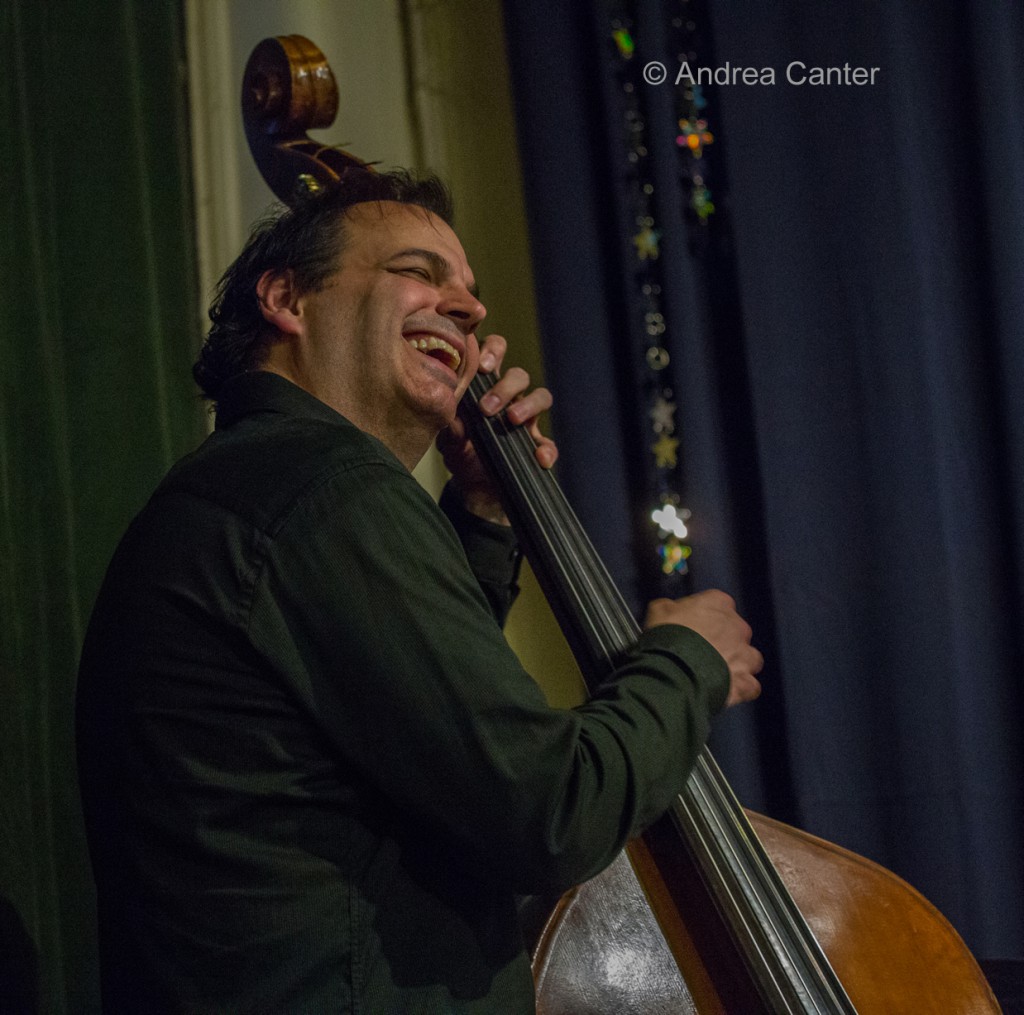 About two years ago, bassist/composer Chris Bates started curating a monthly new music night at Jazz Central, dubbed Magica Improvisada. In January 2016, Bates launches his own three-part gig on the series, inviting young pals Joe Strachan (piano) and Matt Buckner (drums) to join him in developing new music for the piano trio format, using the January and February dates to test drive the music, leading up to the final gig on Wednesday, March 9 (8:30) when the work of the past two months will come together, ready for recording as an EP.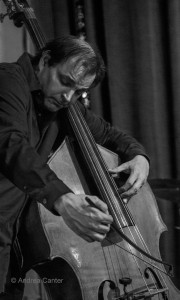 Chris Bates and his brother, drummer JT, grew up with jazz, sons of trumpeter/bandleader Don Bates. He began bass lessons in 4th grade and progressed to jazz studies at the University of Wisconsin-Eau Claire before returning to the Twin Cities to study with Anthony Cox. A member of the 1990s ensemble, the Motion Poets, Chris was a 1999 McKnight Composer Fellow, and often lends his compositions to the many ensembles that he juggles throughout his busy performance schedule. Over his career, he has played with Mose Allison, Lee Konitz, Joe Lovano, Steven Bernstein, Howard Levy, Michael Attias, Ira Sullivan, Bill Carrothers, Eric Alexander, Ari Hoenig and Tim Sparks, among others. In addition to his local ensemble work (Atlantis Quartet, Red Planet, How Birds Work, Pete Whitman's X-Tet, Bill Simenson Orchestra, Klezmerica, Enormous Quartet, Framework, Leisure Valley, Zacc Harris Group, Dean Granros' Tall Tales) and leading his own Red 5 and the Good Vibes Trio, Chris has played solo concerts using both acoustic and electronic instruments, and appears on over 30 recordings. With Red 5, he released New Hope in fall 2012; with his Good Vibes Trio (with Dave Hagedorn and Phil Hey), he celebrated the release of their eponymous debut CD in spring 2014.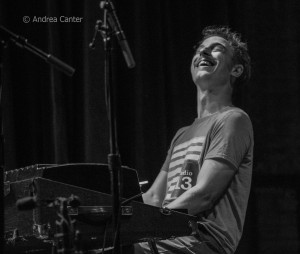 Pianist Joe Strachan is a 2013 graduate of the University of Minnesota,  and was the pianist for the third edition of the Dakota Combo (2008-09) while attending Northfield High School. A former student of Laura Caviani and Bryan Nichols, he first studied classical music, switching to jazz in eighth grade. After a year at Lawrence Conservatory of Music, he transferred to the U of M in Minneapolis where he found more performance opportunities, appearing at the Artists Quarter, Dakota and Studio Z and playing with John Raymond, Jake Baldwin, Alicia Steele, the Jazz Wonderband and more before graduation. More recently he has performed with the Adam Meckler Orchestra, Pete Whitman X-Tet,  Endeavors, Charanga Tropical, Jake Baldwin Quartet. Twin Cities Latin Jazz Orchestra, and the Ted Olsen Trio. Joe also has provided music for community theater productions, numerous ballet and modern dance classes, a 16-piece live hip-hop band, and theater installations.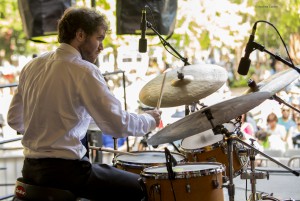 Matt Buckner grew up in a musical family in Minnetonka, heavily influenced by the uniquely diverse music scene in the Twin Cities. In 2011, he graduated from the Interlochen Arts Academy and continued his studies with a full scholarship to the University of Miami Frost School of Music. During his college days in Miami, he performed all around the South Florida area, and particularly was the drummer for the Ariel Pocock Group, appearing at several international festivals, including the Twin Cities Jazz Fest (2013), Elkhart Jazz Fest (2013), Quebec City Jazz Festival (2014), and the Jazz Cruise (2014). Matt graduated in May 2015 with a Bachelors in Music and has returned to the Twin Cities, where he has performed with a number of area artists including Chris Bates, Ted Olsen, Jake Baldwin, Joe Strachan and more. He was the featured performer at Jazz Central in August 2015.
The Inventions and Dimensions Trio got underway in January with the first of three appearances on the Wednesday "new music" series at Jazz Central. Rehearsals, interviews and in-depth discussions with the audience took place at the January and February sessions, leading directly to the March 9 performance of the resulting new music. They have released some video content from the first session, reflecting how these three artists develop their ideas and their insights into the process. (See http://www.chrisbatesmusic.net/)
Jazz Central Studios is a nonprofit performance and educational space at 407 Central Av SE in Minneapolis. Live music Monday-Friday and sometimes on weekends; see full schedule at http://jazzcentralstudios.org. Donation of $10 requested to support the musicians and venue; students with ID, no charge.