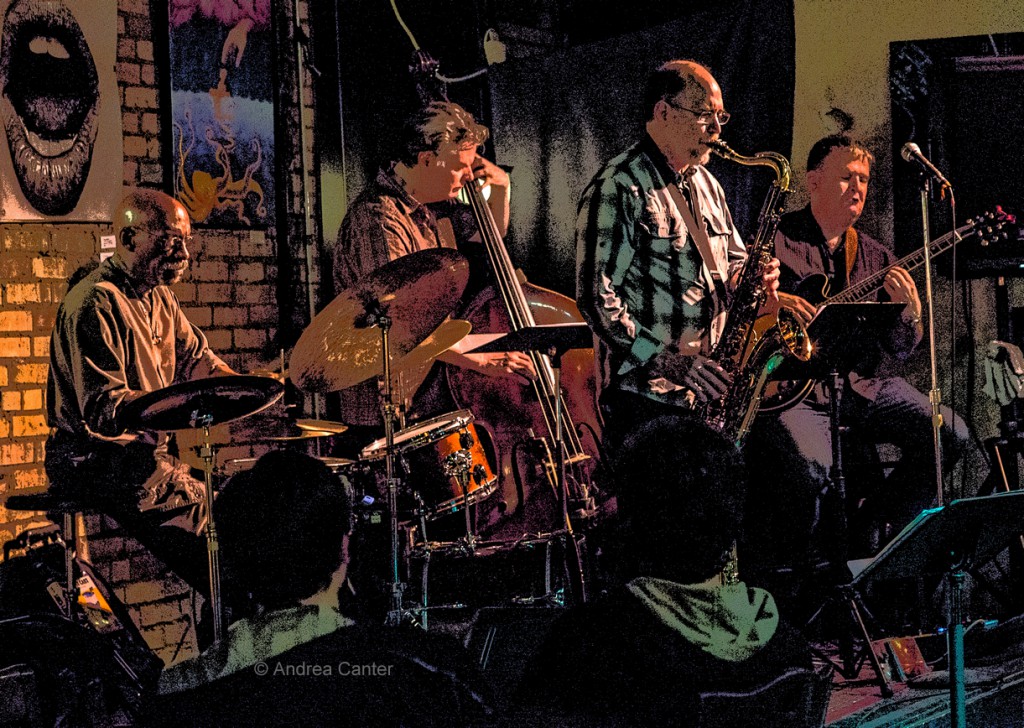 A new band of popular veterans arrived on the scene in early 2015, debuting on the Saturday Night Jazz at the Black Dog series, and since performing around town at other venues. Bottomless Pit is led by guitarist Joel Shapira and features Pete Whitman (saxophones), Tom Lewis (bass), and Weather Report alum Eric Kamau Gravatt (drums). They return to the Black Dog this Saturday, March 12, at 8:30 pm, following an opening set from the Jordan Anderson-Will Schmid Quartet at 7 pm.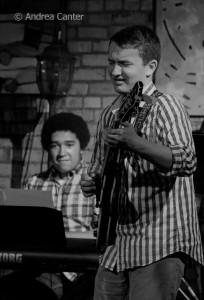 Jordan Anderson-Will Schmid Quartet (7 pm)
It's not that unusual for Saturday Night Jazz at the Black Dog curator Steve Kenny to book a band of young artists for the opening set. But it is unusual for the band's leadership to be shared by two high school students, who individually and together, are already veterans of the Black Dog and other metro venues. High school seniors Jordan Anderson (piano) and Will Schmid (guitar) have previously led ensembles at the Black Dog and Nicollet, and now gather two slightly older collaborators, Drew Stinson (bass) and Ben Beyene (drums) for their quartet.
Jordan Anderson will graduate this spring from Nova Classical Academy. He is completing his second year as pianist for the Dakota Combo, and also performs with the Minnesota Youth Jazz Band and several other area ensembles; he also has a long-standing weekly gig at 5 Watt Coffee in Minneapolis. Jordan recently completed his college auditions and plans to continue jazz studies in the fall.  Will Schmid is completing his senior year at Minnetonka High School where he is active in the school bands; he also performs with MYJB, leads his own quartet and trio, and performs in duo with fellow high school guitar wizard Adam Astrup, including a set at the 2016 Winter Jazz Festival. He plans to continue guitar studies in college in the fall. Bassist Drew Stinson graduated from Southwest High School and is currently enrolled at McNally Smith College of Music. He has performed recently with fellow students from McNally Smith as well as with Sound Skirmish and other ensembles. Drummer Ben Beyene graduated from Roosevelt High School and is an alum of the Dakota Combo. He's performed with a number of ensembles around the metro area.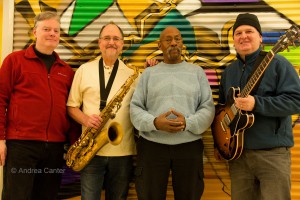 Bottomless Pit (9 pm)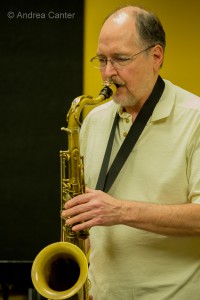 Veteran sax/flute performer, composer, and arranger Pete Whitman launched his career in Kansas City before moving on to  jazz jazz studies at North Texas State University. He toured internationally with the Glenn Miller Orchestra, then moved to the Twin Cities in 1988. Pete's credits on tenor, alto, soprano and flute include performing with Randy Brecker, Jack McDuff, the Woody Herman Orchestra,, Michael Feinstein, Debbie Boone, Rosemary Clooney, Barbara Dennerlein, Lavay Smith & Her Red Hot Skillet Lickers, Dave Stryker, Curtis Fuller and Andres Prado. Perhaps best known as the co-founder and leader of the X-Tet, Pete also led Departure Point and works regularly with the Jazz MN Orchestra, Mississippi, and the Laura Caviani Quartet. He was commissioned to score the film, Been Rich All My Life, about a quartet of octogenarians reprising their dancing days in vaudeville. A dedicated educator, Whitman heads the Woodwind and Brass Department at St. Paul's McNally Smith College of Music, teaching saxophone, improvisation, and arranging, and leading the McNally Smith X-Tet as well as his Pete Whitman X-Tet.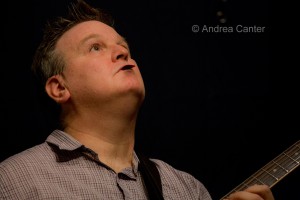 St. Paul native Joel Shapira studied at the Berklee College of Music in Boston and at the Mannes School of  Music in New York City, as well as with Tal Farlow, Joe Pass, Sharon Isbin, and Anthony Cox. Active in the Twin Cities for the past 16  years, he leads his trio and quartet, provides the instrumental half of the popular duo, Charmin (Michelle) and Shapira and coleads their expanded Charmin and Shapira and Friends. He's led the ensembles Triplicate and Pooches Playhouse and frequently appears with Dean Magraw, Pete Whitman, John Devine, Vic Volare, Dean Granros, and a who's who list of area vocalists. Joel's recordings include two releases with Charmin Michelle (Pure Imagination, Dawning and Daylight), his quartet debut (Open Lines),  two albums with Triplicate (Triplicate, Day and Age), a guitar duo with Jack DeSalvo (Inherence, 2014), and the live recording with Dean Granros, Jazz Guitar Duets: Live at the 2014 Twin Cities Jazz Festival.  In addition to his frequent solo gigs, quartet, and pairing with vocalist Charmin Michelle ("Charmin and Shapira"), Joel has performed regularly at the Dakota and Vieux Carré with the expanded Charmin and Shapira and Friends, and of course keeps busy leading Bottomless Pit.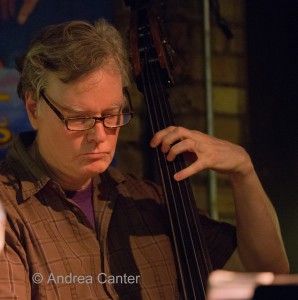 Tom Lewis (bass) is a busy sideman throughout the Twin Cities, a "straight-ahead, hard bop, and bebop bassist and he swings like anything" (Don Berryman). He played in Eddie Berger's last band, The Jazz All-Stars, and has appeared with such touring artists as Benny Golson, Mose Allison, Jim Rotondi, Slide Hampton, Lew Tabackin, and Charles McPherson . He's a veteran of the Phil Aaron Trio, Out to Lunch Quintet, The Five, and Spiral Visions, and currently performs regularly with the Phil Hey Quartet and Charmin and Shapira and Friends. Tom appears on numerous recordings with area musicians.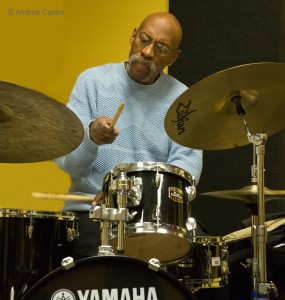 An alum of Weather Report and the bands of McCoy Tyner, Joe Henderson, Freddie Hubbard, Blue Mitchell and others, drummer Eric Kamau Gravatt essentially has had two careers in jazz with a couple decades of separation. Like John Coltrane and long-time associate McCoy Tyner, he is a native of Philadelphia. Originally a conga player, Gravatt taught percussion and music in Philadelphia and Washington, DC in the 1960s. Miles Davis invited him to join his band, but Gravatt turned down the Prince of Darkness to follow Wayne Shorter into Weather Report, with whom he toured and recorded. He moved on to the fusion band Natural Life (with Bobby Peterson and Bob Rockwell), bringing him to the Twin Cities some 30 years ago. Demands of family and a desire for financial stability took Gravatt out of fulltime music and into fulltime work as a guard at the Minnesota Correctional Facility in Lino Lakes. Only after retiring from Lino Lakes did Gravatt return to his calling, touring again with McCoy Tyner, performing with his band, Source Code, and recently engaging in more experimental improvisations with Adam Linz, Brandon Wozniak, and Dean Magraw, with whom he recently released the duo CD, Fire on the Nile.
Saturday Night Jazz at the Black Dog is curated by Steve Kenny, a weekly performance featuring an opening set with a new ensemble or new configuration, and the headline set with veteran artists. There is no set cover but "tips" of $10+ appreciated to support the musicians and the series.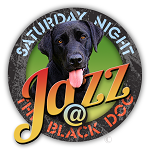 The Black Dog is located in the Northern Warehouse building at 308 Prince Street in St. Paul's Lowertown arts district, at the corner of E. 4th Street and Broadway. Full schedule for the Saturday Night Jazz at the Black Dog series at www.saturdaynightjazzattheblackdog.info