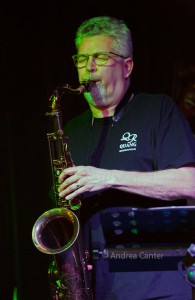 Last fall, saxophonist Paul Harper debuted a chordless quartet–2 horns, bass and drums–on the Friday Night Jazz at The Nicollet series curated by Steve Kenny. Since that gig, The Nicollet has become Reverie Bar and Cafe, and now Friday Night Jazz becomes Thursday Night Jazz at Reverie, starting in May. For April, the series is "in exile," moving from one venue to another for the next four Friday nights. Harper's Chordless Quartet plays the first of these exile gigs, at Public Kitchen on Friday, April 1 at 9 pm. Playing works by Harper, Joe Henderson, Thelonious Monk, Steve Kenny and more, the quartet features Harper on saxophones, curator Steve Kenny on FLUMPET™, Tom Lewis on bass, and Matt Buckner on drums.
Saxophonist and composer Paul Harper has been a busy Twin Cities performer, appearing on numerous recordings and performing for nearly two decades with the Illicit Sextet. These days Paul performs with Spirit Jazz, Roos & Harper, guitarist Joel Shapira, Charmin & Shapira & Friends, and other ensembles through Sunset Park Music. He also leads Show and Tell and the Bardo Quartet.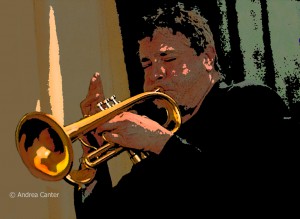 Steve Kenny, who plays the hybrid FLUMPET™, co-founded the popular 90s ensemble, Illicit Sextet after graduating from UW-River Falls, and has led the "second coming" of the band over the past six years. And for about five years, Kenny appeared weekly at the Artists Quarter (Steve Kenny and the Bastids, then Steve Kenny's Group 47) to warm up Wednesday nights. For the past two summers, Kenny curated a ten-week series of gigs at Studio Z featuring "All Original" music. In the past year or so he led several editions of the Steve Kenny Quartet, produced the Twin Cities Jazz Sampler (CD), and curates the weekly Saturday Night Jazz at the Black Dog as well as the Friday Night Jazz series.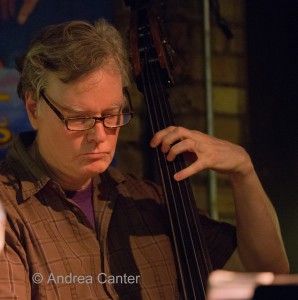 Tom Lewis (bass) is a busy sideman throughout the Twin Cities, a "straight-ahead, hard bop, and bebop bassist and he swings like anything" (Don Berryman). He played in Eddie Berger's last band, The Jazz All-Stars, and has appeared with such touring artists as Benny Golson, Mose Allison, Jim Rotondi, Slide Hampton, Lew Tabackin, and Charles McPherson . He's a veteran of the Phil Hey Quartet, Phil Aaron Trio, Out to Lunch Quintet, and The Five; a member of the new Bottomless Pit ensemble, Dean Sorenson Sextet, and Charmin and Shapira and Friends; and appears on numerous recordings with area musicians.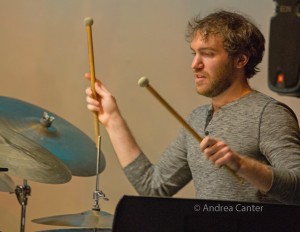 Matt Buckner is a drummer/composer from Minnetonka. Growing up in a musical family, Matt was heavily influenced by the uniquely diverse music scene in the Twin Cities. In 2011, he graduated from the Interlochen Arts Academy, and continued his studies at the University of Miami Frost School of Music with a full scholarship. He performed all around the South Florida area, and has performed and recorded with the Ariel Pocock Group at several international festivals, including the Twin Cities Jazz Fest (2013), Elkhart Jazz Fest (2013), Quebec City Jazz Festival (2014), and the Jazz Cruise (2014). Matt graduated in May 2015 and has recently returned to the Twin Cities. He has performed at area venues with Chris Bates, Brian Courage, Joe Strachan, Ted Olsen and more.
Friday Night Jazz on April 1 takes place at Public Kitchen, 229 E. 6th Street, St. Paul.There is no cover but tips are appreciated to support the series and the musicians. Friday Night Jazz in Exile continues April 8 at Studio Z, featuring the Dakota Combo and NuSkein Ensemble. Full series schedule at www.fridaynightjazzatreverie.info