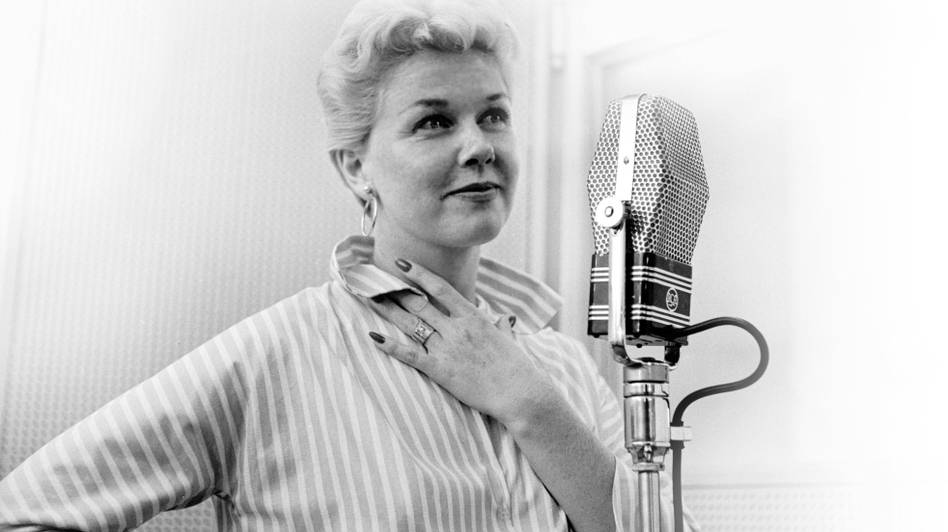 On April 2, Twin Cities songbird Maud Hixson and the Wolverines Trio (Rick Carlson, Keith Boyles and Jendeen Forberg) celebrate Doris Day in a new show just in time for her 93rd birthday (April 3). What Would Doris Do? premiers at the Schneider Theater in Bloomington on Saturday, April 2, 7:30 pm.
About Maud Hixson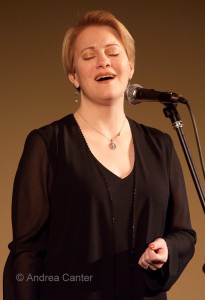 A St. Louis Park, MN native, Maud Hixson was named Best New Voice at the 2003 KBEM Winter Jazz Festival. In 2006, she was selected to participate in the famed Cabaret Conference at Yale University, opening the door to a project funded through grants from the Minnesota Arts Board—a solo cabaret show, Mickey and Maud: The Songs of Michael (Mickey) Leonard, presented in December 2008 at New York City's oldest cabaret, the Duplex. She returned to the East Coast in early 2011, appearing with trumpet star Warren Vaché at Shanghai Jazz in New Jersey and as part of an all-star Mickey Leonard tribute at the Metropolitan Room in Manhattan. Back in New York in October 2011, she performed in a gala revue at Rose Hall, part of the New York Cabaret Convention. In 2012, she performed with the late pianist Richard Rodney Bennett at Manhattan's famed St. Peter's Church, part of the Midtown Music series.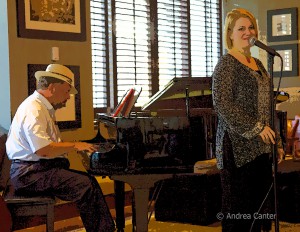 Maud's discography includes a duo recording with Arne Fogel, Let's Not Be Sensible (2005) and her duo with husband Rick Carlson, Love's Refrain, which topped many area "best of the year" lists for 2007. Following a successful Kickstarter campaign, Maud returned to New York in early 2013 to record the songs of Michael Leonard, holding the Minnesota release in spring 2013 and the New York release in September. Both her performance and recording have received top reviews, and Don't Let a Good Thing Get Away was named one of the top local recordings of 2013 by the Star Tribune's Critics Tally. Frequently appearing on club stages in duo, trio and with the Wolverines, Maud's recent activities have included performing in the Jazz @St. Barneys concert series; gigs in New York, her European debut in London at the Crazy Coqs (formerly Chez Cup of the Regent Palace Hotel) in 2015, and appearing in multiple productions with Arne Fogel at area theaters. She's often on stage at Parma 8200, is annually on stage with Fogel at Mancini's during the Twin Cities Jazz Festival, and is currently working on a new recording of songs referenced by Maud Hart Lovelace in her beloved Betsy-Tacy books, about growing up in late 19th-early 20th century Mankato.
About Doris Day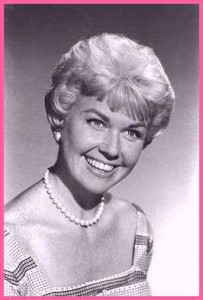 Doris Mary Ann von Kappelhoff was born April 3, 1924 in Ohio, and trained to be a dancer until age 13, when a car-train collision shattered her leg and changed her plans. By age 15 she was singing with a band in Cincinnati and soon joined Les Brown's big band, enjoying her first hit during WWII with the song "Sentimental Journey". She found a second career as a movie star, and was a top-ten box office actress for a decade, starring in musical comedies such as Pillow Talk and dramas such as the Alfred Hitchcock classic The Man Who Knew Too Much.
"What Would Doris Do" at the Schneider Theater looks beyond the sunny character Doris Day presented in film and on records, and reveals her darker personal struggles and her remarkable courage in facing them. "I loved her voice and the songs she chose, so I started collecting her records," explains Maud. "Her movie career started in 1948, but her films often covered songs from the 1920s and 30s, and I learned a lot of songs from her. My favorite of her films was Love Me or Leave Me, about singer Ruth Etting, a huge star in the 20s." Maud was impressed by the way Doris faced major life challenges. "I just want people to know that her sunny exterior was not all there was, she had a lot of turmoil in her life. As a teen, she had planned to be a dancer, but one of her legs was shattered when the car she was riding in was hit by train, and during the two years she spent recovering, she began taking singing lessons."
The rest, as they say, is history. Maud Hixson brings some of that history to life through the songs of Doris Day on April 2 in Bloomington.
The Schneider Theater is located within the Bloomington Center for the Arts at 1800 W. Old Shakopee Road in Bloomington.  Tickets ($20-27) available by phone at (952) 563-8575 or online at https://www.centerstageticketing.com/sites/bloomington/, or at the Box Office.