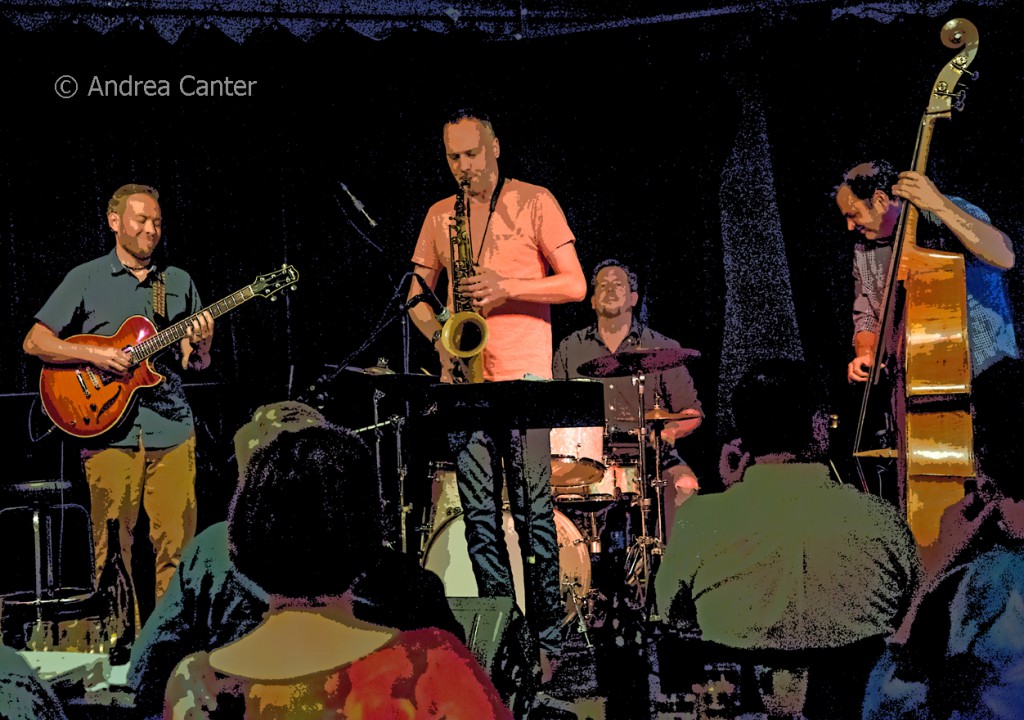 Well into a highly successful first season, Walker West Music Academy's Eight O'Clock Jump concert series continues this weekend with the Atlantis Quartet, on Friday, April 15 (8 pm). The Atlantis Quartet–with Zacc Harris, Brandon Wozniak, Chris Bates and Pete Hennig–is highly regarded as one of the leading ensembles on the Twin Cities modern jazz scene, named "Best Jazz Artist" of 2011 by City Pages and recipient of a 2015 McKnight Artists Grant.
Describing themselves as on a mission to "create and explore fresh and original sounds on the modern edges of the jazz idiom," the Atlantis Quartet came together in 2006. They have since released four savvy recordings (Again Too Soon in 2007, Animal Progress in 2009, Lines in the Sand in 2011, and Expansion in 2013), with another due for release in 2016. The band has explored Coltrane's Love Supreme, Hancock's Head Hunters and Lead Zepplin's House of the Wholly in a series of Halloween gigs. Despite the musicians' busy schedules with other projects, the quartet appears frequently at Studio Z, Icehouse, Jazz Central, the Black Dog, Vieux Carré and other venues throughout the area, as well as on tour. They made their Jazz Showcase debut in Chicago in late 2014 and performed at the Iowa City Jazz Festival in July 2015. The band took a break last fall and now returns with more original works.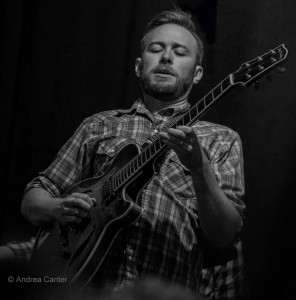 Guitarist Zacc Harris is a California native who came to Minneapolis about nine years ago from Illinois, where he graduated from Southern Illinois University. Here he formed the Luminessence Trio (now Zacc Harris Trio), continuing weekly gigs at the Riverview Wine Bar. In addition to Atlantis, Zaac also leads his Quartet, Vital Organ, the Zacc Harris Group, and American Reverie trio; performs with Dean Granros' Tall Tales, Adam Meckler Quintet and Babatunde Lea Quartet; is a founding producer at Shifting Paradigms Records; and teaches private guitar lessons. He's also curated the Jazz at Studio Z series for four seasons. This winter, Zacc performed in the U.K., including a gig at the famed Ronnie Scott's in London.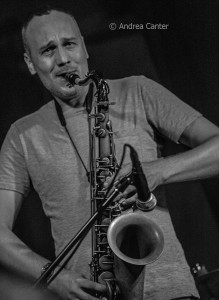 Saxman Brandon Wozniak previously lived and worked in New York City, toured with the Tommy Dorsey Orchestra, and earned his BA from Indiana University under the tutelage of the late David Baker. Since arriving in the Twin Cities in 2006, he has performed with local bands including Red Five, Dave King Trucking Company, the Bryan Nichols Quintet, Zacc Harris Quartet, and Vector Families; and in varying combinations with Adam Linz, Billy Peterson, Dean Magraw, Kenny Horst, Zacc Harris, Steve Kenny and more. Over its first two seasons, Brandon has performed on the Jazz in the Target Atrium Series at Orchestra Hall as part of the Atrium Jazz Ensemble, led by Jeremy Walker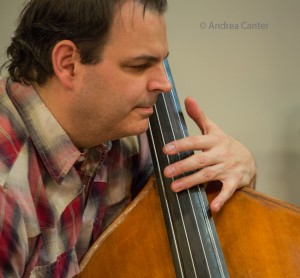 Bassist Chris Bates is familiar to Twin Cities audiences through his associations with Red Planet, Volcano Insurance, Framework, A Love Electric, How Birds Work, Tall Tales, Bill Simenson Orchestra, Adam Meckler Orchestra, and many other cutting edge ensembles in addition to Atlantis. In the past few years has stepped out front as leader of the Good Vibes Trio and his quintet, Red Five, both of which released debut albums in the past two years. He recently revived another vibes trio, Low Blows, launched a trio with Joe Strachan and Ted Olsen, and curates a monthly improvisation series at Jazz Central, one Wednesday night per month. Chris studied at the University of Wisconsin–Eau Claire and later with Anthony Cox, was an original member of the Motion Poets, and a 1999 McKnight Composer Fellow. He was one of four jazz artists to be awarded a composition commission from Zeitgeist, which was premiered at the 2014 Twin Cities Jazz Festival.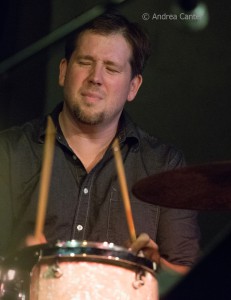 Drummer Pete Hennig came to the Twin Cities to study at McNally Smith. After graduating he spent an additional three years studying with Dave King (Bad Plus, Happy Apple). His performance credits include Zacc Harris, Debbie Duncan, Katie Gearty, Sam Kuusisto, Tickle Fight, Patrick Harrison, Johnny Clueless, Park Evans, Monk in Motian, and the Fantastic Merlins, and he leads his own bluegrass band (Bluegrass Bandits).
Walker West Music Academy hosts 8 0'Clock Jump concerts monthly in their performance space at 760 Selby Ave, St. Paul; www.walkerwest.org. Tickets for the Atlantis Quartet available at the website or –if not sold out–at the door.