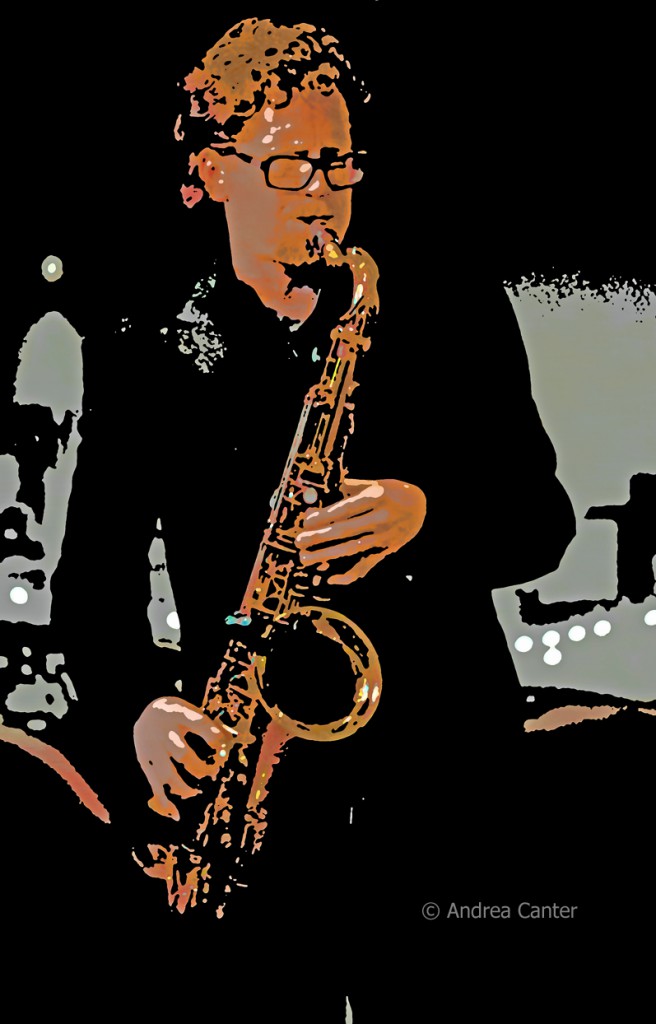 A relatively new talent leads the opening act, followed by a veteran saxophonist and his headlining quartet for the Memorial Day Weekend edition of Saturday Night Jazz at the Black Dog, May 28. The action gets underway at 7 pm with the Evan Benidt Trio, followed at 8:30 pm by the Peter Vircks Quartet (with Brian Ziemniak, Ron Evaniuk, Kevin Washington), all in the almost-finished expanded Black Dog Cafe and Wine Bar in St. Paul's Lowertown arts district.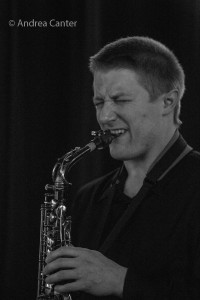 Evan Benidt Trio, 7 pm
Te Evan Benidt Trio features Evan on saxes, Park Evans on guitar and Lars-Erik Larson on drums. Still a relative newcomer on the Twin Cities jazz scene, Evan Bendit studied at the University of Wisconsin-Eau Claire under Robert Baca, performing as lead alto and tenor saxophonist for the Grammy-nominated UWEC Jazz I. He was also Principal Alto for the UWEC Wind Ensemble. Since setting down jazz roots in Minneapolis, Evan has performed with Nachito Herrera, the Yohannes Tona Band, Bill Simenson Orchestra, Power of Ten, Soul Tight Committee, Darnell Davis and the Remnant and more. He's led bands at Jazz Central, the Black Dog and other venues.
Park Evans grew up in Ithaca, NY where he studied classical guitar. Although he relocated to Minnesota to further his classical training, he found himself studying with jazz guitarists Kevin Daley and Dean Magraw, and was soon a integral part of the Twin Cities jazz scene. Performing in bands from rock to jazz to world music, Park's credits include Parker Paisley, New Primatives, Radio in the Desert, These Modern Socks, and Firebell. He's released three recordings of his original music and is a first-call studio musician.
Drummer Lars-Erik Larson earned his Master's Degree in Jazz Studies from the University of Illinois (Champaign-Urbana), where he studied with renowned drummer Dana Hall. After completing his degree in 2012, he moved to the Twin Cities where he has played with many local bands, including the No Coast Quintet, Zacc Harris Trio, the Thomas Nordlund Group, and recently in Bryan Nichols' Trio with bassist Cody McKinney . His quartet Mancrush released its first album earlier this spring, featuring compositions Lars has written over the past two years.
Peter Vircks Quartet, 8:30 pm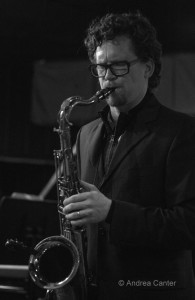 Among his many genre-bending projects, Peter Vircks co-founded Moveable Feast in 1999, dubbed by City Pages as the "Best Electro/Jazz/Funk/Hip-Hop Hybrid" of 2002. Since summer 2010, he's been performing and writing for Rhythmic Circus' touring production of Feet Don't Fail Me Now!, which was named an Artist of the Year  in 2011 by the Minneapolis Star Tribune, awarded two Sage awards, and voted "Best of the Twin Cities" by City Pages.  The show opened off Broadway in the historic New Victory Theater in November 2013. Peter has also performed and/or recorded with such stars as Grammy Award winner Jennifer Holliday, Erick Kamau Gravatt (Weather Report, Source Code), the Yohannes Tona Band, Kevin Washington Quintet, Nachito Herrera, The Horn Heads, vocalist Bruce Henry,  gospel phenomenon Robert Robinson, and more. In 2004, Peter attended the Banff International Workshop in Jazz and Creative Music, and in 2007 received an American Composers Forum Subito Grant.
His 2014 release, What You Believe Is True, was funded in part by the Subito Grant and features original Vircks compositions on eight of the nine tracks. The music, like Vircks career in general, brings together elements of R&B, funk, and rock in an improvisational framework that instantly has broad appeal, often-danceable rhythms, yet an underlying modern jazz sensibility and serious intention.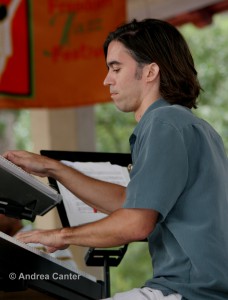 Brian Ziemniak is one of the Twin Cities' most versatile pianists. In the jazz world he has performed with Kneebody saxophonist Ben Wendel, pyrotechnic violinist Christian Howes, and noted avant garde clarinetist Jean-Brice Godet. Brian has toured with star-studded funk group FDeluxe and with popular Dutch saxophonist Candy Dulfer. He also appeared on soul legend Alexander O'Neal's Live in Minneapolis DVD (2011). Around the Twin Cities, Brian performs with numerous bands and a wide range of artists, including vocalists Fred Steele and Bruce Henry, rock group Vintage Raggs, and the Kevin Washington Quartet, in addition to fronting his own organ trio, BZ3.
Originally from the Detroit area, Ron (Roman) Evaniuk  studied cello with Leonard Rose prodigy Robert Newkirk at the Cleveland Institute of Music.  Ron has performed with Bill Carrothers, the American Classic Jazz Orchestra, Eric Gravatt's Source Code, the late Gene Adams, and saxophonists Joe Ford and Andrew White.  Ron also recorded with Harry Chapin on the album On the Road to Kingdom Come.  He teaches and performs on acoustic bass, electric bass, and cello.
Despite his mere four decades on Earth, drummer Kevin Washington already has nearly three decades of professional experience, from stages in Detroit to New York to the Twin Cities. Raised in Detroit, the son of jazz artists/teachers Faye and Donald Washington moved with his family to the Twin Cities at age 13, and quickly became part of the local music community, spreading his talents across jazz, Latin, reggae and funk bands. After a few years in New York attending the New School and gigging with Chico Freeman, Arnie Lawrence, Antonio Hart and James Carter, Kevin returned to the Twin Cities where he has been in high demand to support national touring artists and playing with Moveable Feast, Doug Little, the Heptones, Nachito Herrera, Bruce Henry, Andres Prado, and Mississippi, as well as leading his own bands and teaching at area music schools and jazz camps.
Saturday Night Jazz at the Black Dog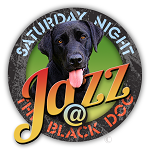 This month, music at the Black Dog has moved temporarily into what will be the new sit-down cafe and community space; the old music space will soon be the new music space with full bar, bar seating, somewhat enlarged stage, new sound and lighting. In between is a new, full kitchen which will soon offer an expanded menu — already you can get a sampling with a burger and bahn mi, along with the Black Dog's renowned pizza and sandwich menu. The full unveiling of the renovated Black Dog is expected on or near June 1. Saturday Night Jazz has no cover but tips ($10 suggested) are appreciated to pay musicians and support the jazz series. Keep up with the Saturday Night Jazz schedule, curated by Steve Kenny, at www.saturdaynightjazzattheblackdog.info
The Black Dog is located at 308 Prince Street (St Paul), at Broadway and E. 4th Street in the Northern Warehouse building across from CHS Field. Full music calendar at www.blackdogstpaul.com.