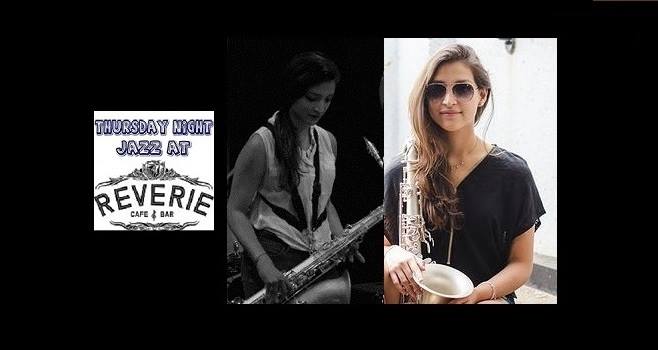 While we have a large number of "jazz women" in the Twin Cities, only a small handful of instrumentalists lead their own bands. Young saxophonist Lucia Sarmiento is a welcome addition to the local jazz scene, appearing this week on Thursday Night Jazz at Reverie (May 26) with an ensemble of young cohorts, including Will Kjeer (piano), Ethan Elseth (guitar), Ry Dill (bass) and Zach Schmidt (drums). Their contemporary jazz sounds add funky twists as well as influences from Afro-Peruvian music.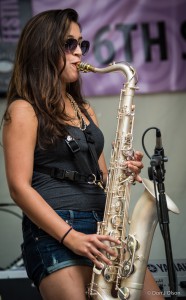 Born and raised in Lima, Peru, Lucia grew up surrounded by Latin music as well as listening to recordings from the likes of Charlie Parker, Sonny Rollins and John Coltrane. She studied jazz harmony and improvisation in Peru with one-time Twin Cities resident Andres Prado before relocating to Buenos Aires, where she studied at jazz at the Conservatorio de Musica Manuel de Falla. She then won the Woman in Music Scholarship to McNally Smith College of Music in St, Paul, prompting her move to Minnesota where she currently studies Saxophone Performance under the mentorship of saxophonist Pete Whitman and trumpeter Adam Meckler. Beyond her studies, Lucia has become an active performer on the Twin Cities jazz scene, leading bands at the Twin Cities Jazz Festival, leading her Quintet of young talents at venues around the metro (e.g., Black Dog, Nicollet, Jazz Central, Vieux Carré), and playing with Eric Kamau Gravatt's Source Code. She also keeps busy with studio work in jazz, funk, r&b, soul, hip-hop and Latin music.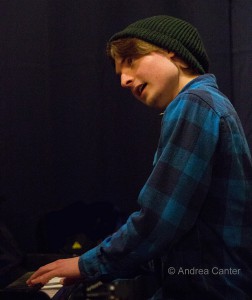 The talented artists in the Lucia Sarmiento Group bring considerable experience to the bandstand despite their status as (mostly) Millennial musicians. Pianist Will Kjeer performed in the Dakota Combo and MYJB (Minnesota Youth Jazz Band) during his high school years, then completed a post-high school year at the famed Interlochen Arts Academy before moving on to jazz studies at the California Institute of Arts. He's a member of Steve Kenny's Group 47 and leads several ensembles of his own.  Guitarist Ethan Elseth is a student at McNally Smith who plays in several bands in the Twin Cities, including the Adam Meckler Orchestra. Bassist Ry Dill has studied at the Institute for Production and Recording (IPR), performs with The Mothership Connection and r&b artist Sarah White, as well as Lucia Sarmiento. Drummer Zach Schmidt studied at McNally Smith with Dave Schmalenberger, Michael Pilhofer, Dave Stanoch, Marv Dahlgern and more. He works regularly with Cory Wong, Zack Lozier, Rachel Holder, Jana Nyberg and more.
Thursday Night (formerly Friday Night) Jazz at Reverie (formerly The Nicollet) is curated by local trumpeter Steve Kenny, and presents top metro-area ensembles every week at 9 pm. There's no cover but tips ($10 suggested) are appreciated to support the musicians and the jazz series. Schedules available at www.thursdaynightjazzatreverie.info
Reverie is located at 1931 Nicollet Ave South in Minneapolis.