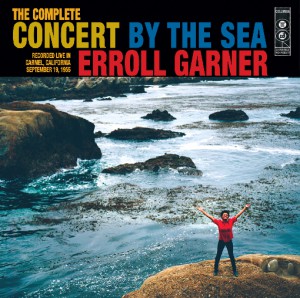 My greatest memory of 2015 is not of a concert, nor an encounter with a jazz star, but a of panel discussion. A panel discussion, you ask? That's right, on September 17, 2015 I was wandering the grounds of the Monterey Jazz Festival, which I hadn't visited in twenty-five years. Marching all around me were thousands of people who probably hadn't missed a note in twenty-five years. They had their folding chairs, sunscreen, snacks, and every other conceivable notion and potion. I had a pen and notebook. I had studied the program and still couldn't figure out what shows to try to catch. I had overlooked the best guide to the event, which was published on the jazzpolice  website. And I had a hunch that there was the possibility of some exciting things taking place on the festival grounds, right in front of my eyes.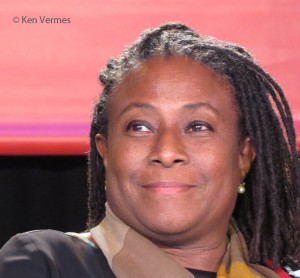 Suddenly, I found myself standing in front of an odd building called "Dizzy's Den," asking what could be going on. As I peered in, I thought, let's check this out. In the front of a stage were a group of folding chairs. What I didn't realize was that I was about to experience an event the likes of which I had never experienced at a music festival. Titled "The Erroll Garner Project: Concert by the Sea," it was to be a talk about an album. Suddenly the participants appeared: Pianist Geri Allen (who had performed in the Monterey main arena the night before), author Robin Kelley, sound engineer Steve Rosenthal, a jazz festival board member and informal historian, Jim Costello (he had attended the original Garner concert), and the moderator, Jocelyn Arem, who has the title of senior producer of the re-issued recordings.
The entire event revolved around the astounding fact that a concert with Garner on September 19, 1955, put on by Monterey Jazz founder Jimmy Lyon, was recorded by a US army engineer who happened to be at the show. Garner's manager, Martha Glasser, a tireless warrior for Garner's music, got ahold of the recording and brought it to Columbia record's jazz division head, George Avakian, who decided to release it. The recording got overwhelming acclaim and sold hundreds of thousands copies.
The three-disc Erroll Garner: Complete Concert by the Sea, released during the 2015 Monterey Jazz Festival, nearly doubles the amount of material available from this concert compared to the original release. To say this CD set, beautifully packaged and designed, is special, is an understatement. In fact, this is much more than a reissue. It is an entirely new and improved release of the original material that is an absolute delight from the very first note. In a brief talk with Jocelyn Arem, consultant for the project who is also listed as a producer, she mentioned the recording's recent Grammy nomination in the General Historical Album category. There, Erroll's record is up against Bob Dylan, among others. She also mentioned the support and interest of pianist Geri Allen and especially of Geri's manager, Ora Harris. "The Monterey event was eye opening, and showed all of us involved in the recording what a wide audience there is from every generation for Garner's work."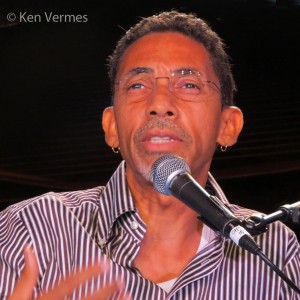 One gets the strong feeling that there is a lot more coming from the Erroll Garner jazz project team. As I walked out of the building, I realized I had witnessed a fantastic demonstration of what music festivals, and supporters of the music called jazz, can achieve. Teaming up with musicians, discovering the massive material of one of the greatest jazz players, organizing and finding support for a major jazz archive, and organizing  public events regarding the project were all on display at this event. One can hope that this kind of determination and vision can be supported and will only get bigger and better. Monterey Jazz Festival, along with the great vision of founder Jimmy Lyon, deserves their own credit for fostering the platform where all of this could begin. Thanks need to go out to this event for their impact on the music and it's legacy. Without any doubt, this festival afternoon event ranks as one of my greatest musical experience of the year. Thank you.