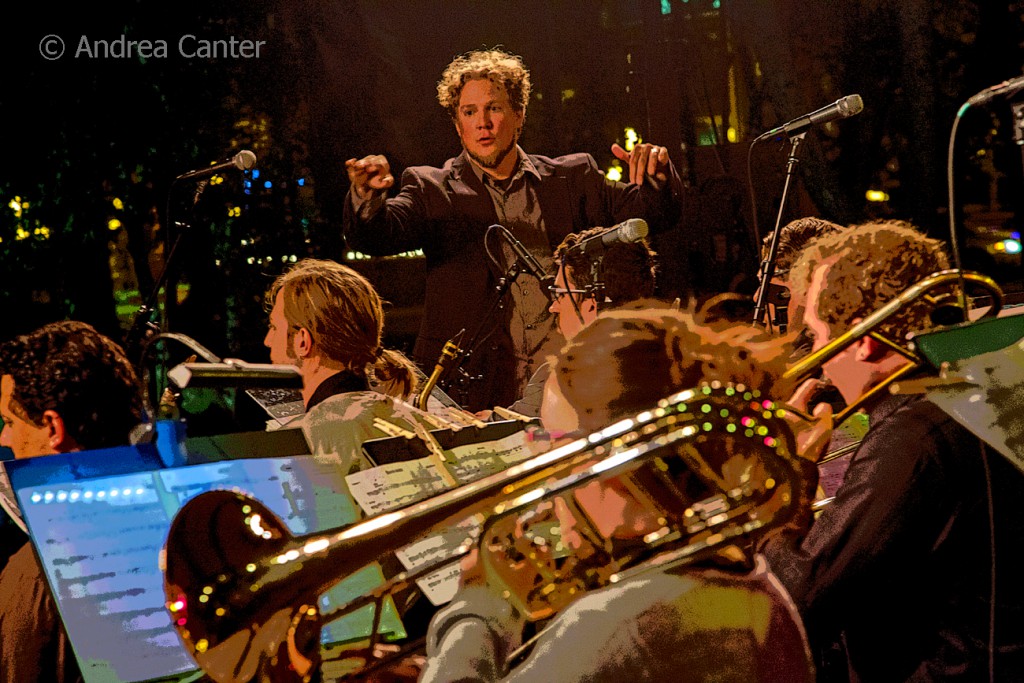 Minneapolis Public Schools and Jazz88 (KBEM 88.5 FM) present the second annual J.A.M. (Jazz Around Minneapolis) Fall Festival at North High School on Friday, October 28.  This year, the free evening concert features the acclaimed Adam Meckler Orchestra, an 18-piece jazz ensemble led by trumpeter/educator/composer Adam Meckler. The concert will be a culmination of a full day of workshops for high school jazz students facilitated by MPS jazz band faculty, Adam Meckler, and other professional jazz musicians. The concert (open to the public) will begin at 7 pm in the North High School Auditorium. Donations will be accepted at the door.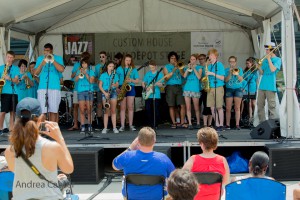 The JAM Fall Festival will showcase students' jazz talent, and workshops will help them develop their performance skills and abilities in music generally. All student musicians will have an opportunity to perform during the concert. Students from all seven Minneapolis high schools will participate: South, Southwest, Washburn, Edison, Roosevelt, Patrick Henry and North High School. The concert will be recorded for later broadcast on Jazz 88's Jazz at MPS program, heard on Monday nights at 8 pm.
Jazz Around Minneapolis (JAM) includes a two-week summer jazz music camp for MPS students in current grades 6-11. JAM is led by MPS music educators and includes instruction and mentorship by professional guest jazz artists. Students not only get to play next to professional musicians, they gain knowledge and insight on what a career in the arts looks like. Supporting donors for 2016 included The Carolyn Foundation, The Dakota Foundation for Jazz Education, and MPS – Department of Equity and Diversity.
Adam Meckler and the Orchestra
One of the region's most respected large jazz bands, the Adam Meckler Orchestra is led by Minneapolis-based trumpeter Adam Meckler. A monthly fixture at Jazz Central for about a year, then in a similar time slot at the Artists Quarter, and later a monthly draw at the Amsterdam before finding a new "home" at Vieux Carre',  the AMO released its first recording (When Clouds Look Like This) in fall 2014 on Shifting Paradigm Records, listed by i-Tunes as one of the best jazz releases of 2014. The band performed on the AARP Main Stage at Mears Park during the 2016 Twin Cities Jazz Festival.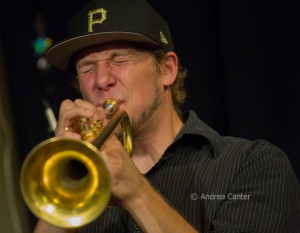 A performer, composer and educator, Pittsburgh native Adam Meckler received his undergraduate degree in trumpet performance with a jazz studies emphasis from Lawrence University and his master's degree in trumpet performance from the University of Minnesota. Based in the Twin Cities, Adam he tours with Youngblood Brass Band among others, and plays regularly with a host of bands around the Twin Cities including Nooky Jones, The Jana Nyberg Group, The Graydon Peterson Quartet, and The Pete Whitman X-Tet; he leads his Adam Meckler Quintet and Adam Meckler Orchestra. Meckler's debut recording, For Dad, included all original compositions in a  tribute to his father (Rick Meckler) who passed away in February 2009. After releasing When Clouds Look Like This with the AMO in 2014,  Adam led his quintet through three live recording sessions at three venues in August 2015, released earlier this year as Wander on Shifting Paradigms Records. Adam holds faculty positions in trumpet, jazz and music theory at McNally Smith College of Music and MacPhail Center for Music.
North High School is located at 1500 James Avenue North in Minneapolis. This production of JAM and Jazz at MPS is made possible through funding provided by the Minnesota Legacy Amendment Arts and Cultural Heritage Fund.