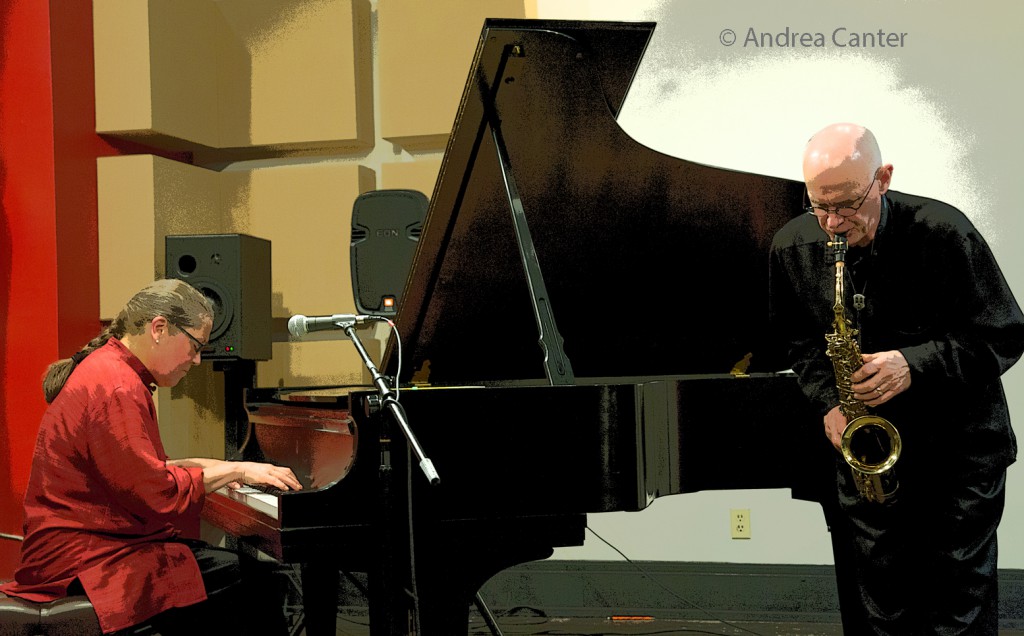 Over the years of their life and musical partnership, Ellen Lease and Pat Moriarty have led many ensembles teetering on the edge of modern jazz. Best known perhaps for their Lease-Moriarty Quintet, the pianist and saxophonist have also presented numerous variations of quintet and quartet in the company of the finest area improvisers. After its debut in spring 2016, a new edition of the Lease/Moriarty Quartet (with Chris Bates and Pete Hennig) returns to headline Saturday Night Jazz at the Black Dog on October 29 at 8:30 pm, with Pat's Roseville Area High School Jazz Combo I opening at 7 pm.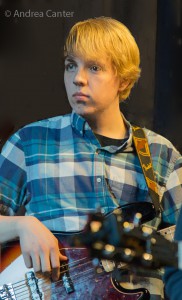 Roseville Area High School Jazz Combo I (7 pm)
Directed by noted Twin Cities saxophonist Pat Moriarty, the Roseville Area High School jazz ensembles are among the top high school jazz bands in the region. Jazz Combo I is no exception, winning the AA Combo Division at the 2015 Eau Claire Jazz Festival and boasting All-State musicians and winners of a variety of awards at the state and national level. Members of the Combo include Liam Traynor, trumpet; Karl Koob, guitar; Joe Weiler, bass; Ben Martin, drums.  Joe (All-State Jazz bassist) was a member of the Combo last year; Liam is a member of the All-State Orchestra.
Ellen Lease/Pat Moriarty Quartet (8:30 pm)
The music of Ellen Lease and Pat Moriarty receives frequent raves from critics. Noted Avant Music News, "Through the consistency of personnel and a stable but expanding repertoire, the quintet has developed a high level of group interplay and risk-taking within the structures of the tunes. Although comparisons to the musics of Steve Lacy, Charles Mingus, and the Art Ensemble of Chicago are well taken, this band definitely has its own sound and conception." The Lease/Moriarty Quintet (with Kelly Rossum, Chris Bates and Dave Stanoch) released their acclaimed debut album, Chance, Love and Logic, in 2008. In varying combinations of musicians since, Lease and Moriarty have led the quartet Insurgent and other small ensembles, often performing at Studio Z. They have combined forces several times with New York-based saxophonist Michael Attias, a former student of Pat's.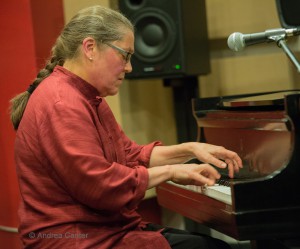 A graduate of the University of Minnesota School of Music, Ellen Lease has received both McKnight and Bush Fellowships. Performing across classical and jazz idioms, she co-led the Ellen Lease/Pat Moriarty Quintet for more than a decade, and appears throughout the Twin Cities with many jazz and new music groups. She had the honor of accompanying Jean Pierre Rampal at a Twin Cities master class. In addition to performing and composing, Ellen is a busy music educator.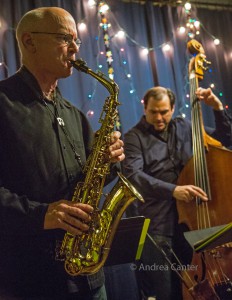 Alto saxophonist Pat Moriarty has been on the freer end of the Twin Cities jazz scene for the past three decades, recording in the late 70s with drummer Phil Hey and since with a long list of the edgier musicians and ensembles in the metro area, including Nathan Hanson's Saxophone Choir. In addition to composing and performing, Moriarty keeps busy leading the award-winning jazz bands at Roseville Area High School.
A frequent collaborator with Ellen Lease and Pat Moriarty, bassist Chris Bates studied at the University of Wisconsin-Eau Claire and privately with Anthony Cox. A member of the 1990s ensemble, the Motion Poets, Chris was a 1999 McKnight Composer Fellow, and often lends his compositions to the many ensembles that he juggles throughout his busy performance schedule. In addition to his local ensemble work (Atlantis Quartet, Red Planet, How Birds Work, Pete Whitman's X-Tet, Bill Simenson Orchestra, Klezmerica, Enormous Quartet, Framework, Leisure Valley, Zacc Harris Group, Dean Granros' Tall Tales) and leading his own Red 5 and the Good Vibes Trio, Chris has played solo concerts using both acoustic and electronic instruments, and appears on over 30 recordings. With Red 5, he released New Hope in fall 2012; with his Good Vibes Trio (with Dave Hagedorn and Phil Hey), he celebrated the release of their eponymous debut CD in spring 2014. He launched a new trio this winter, Inventions and Dimensions, with Joe Strachan and Matt Buckner (now with Miguel Hurtado replacing Buckner who has left the Twin Cities).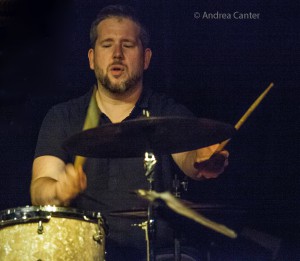 Drummer Pete Hennig came to the Twin Cities to study at McNally Smith. After graduating he spent an additional three years studying with Dave King (Bad Plus, Happy Apple). His performance credits include the Atlantis Quartet, Zacc Harris Group, Debbie Duncan, Katie Gearty, Sam Kuusisto, Tickle Fight, Patrick Harrison, Johnny Clueless, Park Evans, Monk in Motian, and the Fantastic Merlins, and he leads his own bluegrass band (Bluegrass Bandits).
The Black Dog is located at 308 Prince Street (Northern Warehouse) in St. Paul's Lowertown arts district. Saturday Night Jazz series offers two bands every Saturday night, no cover but tips ($10 suggested) are appreciated to support the musicians and the series. Series schedule at www.saturdaynightjazzattheblackdog.info; full calendar of music at the Black Dog at www.blackdogstpaul.com