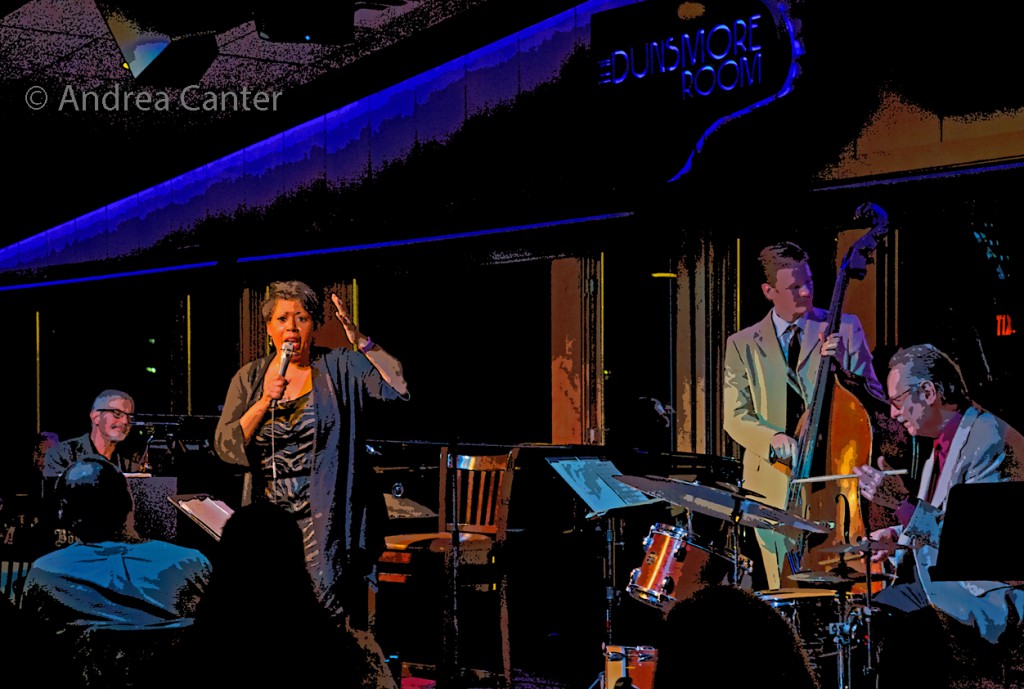 "It's about the words. My voice teacher told me, 'Your job is not to be the best singer in the world—there'll always be someone better. Your job is to make people feel.' I'm here to tell a story." –Joyce Lyons
Maryland native Joyce Lyons, who has performed from New York to Arizona to Italy to the U.S. Supreme Court, became a Twin Cities resident about 7 years ago. Described by Backstage Magazine as "what cabaret is all about," Joyce recently celebrated the release A Song for You in the Dunsmore Room at Crooners Lounge, her first recording since arriving in Minnesota. Joining her on the CD (really an EP) as they have for a long run of live gigs, are pianist Phil Aaron, bassist Graydon Peterson and drummer Jay Epstein.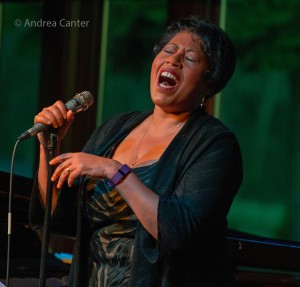 Joyce Lyons feels she was born to perform, and has been on stage much of her life. After high school, she attended the Colorado Women's College, where she studied voice (pop, musical theater and classical) and piano. Particularly drawn to theater, she was cast as the Emcee in Cabaret, receiving glowing reviews by The Denver Post. She returned to the East Coast, spending a year in Washington, DC where she performed in Godspell, then moved to New York where she had roles in Tintypes, Sophisticated Ladies, Little Shop of Horrors and Company, among other productions. Most attracted to small stages and cabaret, Joyce even tried her hand at some stand-up comedy. Perhaps one of her greatest thrills to date has been a performance at the U.S. Supreme Court, following a chance meeting with Justice Clarence Thomas.
Joyce has worked with the late Joe Beck, Kenny Ascher, Bucky Pizzarelli, Jay Leonhart, Lee Musiker, Lou Marini and Al Gafa, and has appeared at jazz clubs and private events nation-wide, including the Turning Stone Casino and Spa, Canyon Ranch, Mirival Tucson Resport and Spa, and the Jazz on the Hill Series at Fort Lewis College in Durango, CO. Joyce also developed a master class on reading lyrics for vocal students, which has been offered as part of the Artist in Residence Program at Fort Lewis College and in New York City. Her debut CD in 2004, Sooner or Later, pushed the jazz envelope. Recorded with Lee Musiker, Jay Leonhardt, Mark Egan,  Walt Weiskopf and more, the album was filled with sweet moments and plenty of swing, from a sultry "Round Midnight" and surprising arrangement of "Ticket to Ride," to a triple dose of Cole Porter (including the sassy "Give Him the Ooo-la-la").
In the Twin Cities, Joyce has performed at The Dakota, Jazz Central, Parma 8200, Jazz @ St. Barney's, the Dunsmore Room at Crooners, the recently closed Three Crows, Twin Cities Jazz Festival, and more.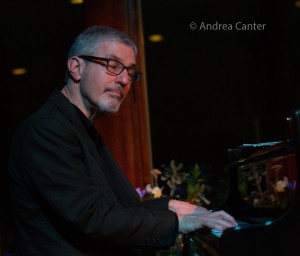 Pianist Phil Aaron is a Chicago native who studied music at the Berklee College of Music and the University of Illinois.  After ten years in LA, he moved to Minneapolis in 1989, becoming fully immersed in the local jazz scene, and hosting a long-running trio gig at the Hotel Sofitel. By day,  Phil works as an Emmy-winning composer of film and television scores. As a performing jazz artist, Phil has shared the stage with Lee Konitz, Eric Alexander, Jim Rotondi, Jim Snidero, Byron Stripling, Barbara Morrison and Jackie Allen, among others, and has provided piano accompaniment to many local jazz singers and ensembles. An active recording artist as sideman and on five CDs of his own, Phil plays regularly with his own trio, Lucia Newell, the Phil Hey Quartet, Batunde Lea, Joyce Lyons and more.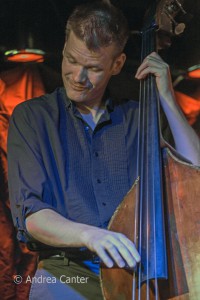 Bassist Graydon Peterson was a member of University of Wisconsin-Eau Claire's Downbeat Award-winning Jazz Ensemble I and performed with such guest jazz artists as Lewis Nash, Ingrid Jensen, Jason Marsalis, Chris Botti, and Christian McBride.  Based in the Twin Cities over the past decade, Peterson is a first-call bassist who works often with area vocalists including Joyce Lyons, Arne Fogel, Debbie Duncan and Connie Evingson. He also performs regularly with Cuban ensemble Charanga Tropical, the trio Firebell with Park Evans and Jay Epstein, three-bass trio Mountain King, Jazz Central All-Stars, and combos with Mary Louise Knutson, Reid Kennedy and more.  Peterson launched his own quartet in fall 2011 and more recently brought pals Park Evans and Adrian Suarez together as Ghost Tour. His bands have performed at Jazz Central, the Artists Quarter, Amsterdam, Twin Cities Jazz Festival and more. The Graydon Peterson Quartet has released its self-titled CD and brand new Duets, featuring every member of the ensemble in duet with each of the others.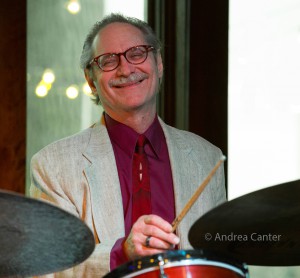 Of trapset master Jay Epstein, Cadence Magazine's David Lewis noted that "his dazzling cymbal and snare work extends the lineage of Tony Williams and Jack DeJohnette." In addition to his long run with the Phil Aaron Trio, Jay more recently toured with Richie Cole and Five by Design. These days, Jay keeps busy with Red Planet, Framework, Counterclockwise, Firebell, Bronkow Vision, Off the Map, Dean Granros' Tall Tales, and in support of a long list of area vocalists and instrumentalists. Jay released Long Ago on Igmod Records, has recorded with Bill Carrothers, and appears on each of Gordon Johnson's Trios, among a long list of sideman credits.
A Song for You (2016)
More accurately classified as an "EP" (seven tracks running 28 minutes), A Song for You is a set of standards that Joyce has rearranged in nonstandard fashion, running the gamut from sultry to sassy, sarcastic  to wistful; most of these tunes are well heeled in the vocal jazz canon, with the addition of Paul Simon's "Sound of Silence," taken out of its 60s pop songbook and replanted as a jazz cover. Joyce notes that "the meat of the lyric" is her main focus. "I like to take them apart and put them back together in a way to really make you hear what the lyric means… and what it means for me."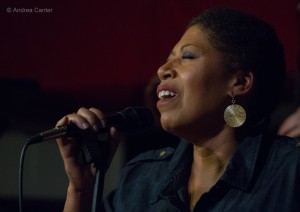 Opening with an almost bitter "Yesterdays" (with some popping drumwork from Jay Epstein), Joyce moves into a blue and soulful "You Don't Know What Love Is," featuring an elegant trio interlude and Phil Aaron's delicate touch throughout.  "On Green Dolphin Street" further showcases the band's interplay, supporting the voice but rising high on their own. Peterson's bass solo bounces as much as Joyce's vocal on "I Thought About You," while "Sound of Silence" is given a unique arrangement that capitalizes on Joyce's ability to put sincere emotion into the familiar tale. Sass and sarcasm define Joyce's delightful version of "Take 5." The title track closes this too-short set, and it's a stunning end — her words do "come together" as the power of the lyric grows from start to finish.