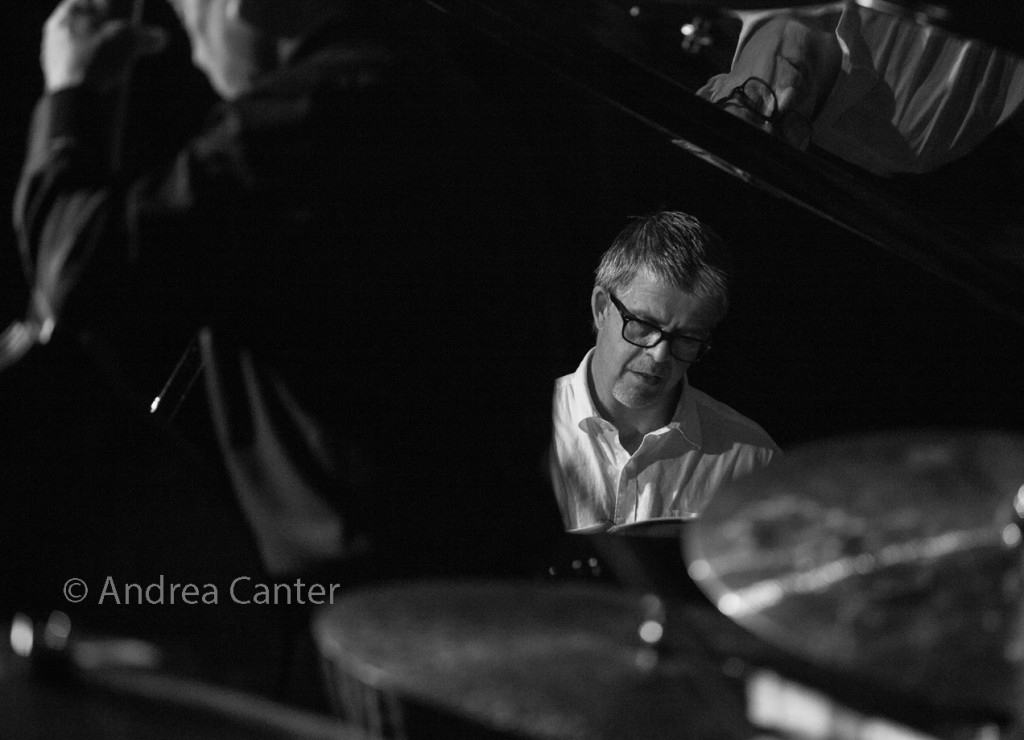 Long a mainstay in the Twin Cities jazz community, pianist Chris Lomheim is known for his affinity for Bill Evans, his sublime skills as a singer's accompanist, and for his creative, lush compositions. He's also known as a solo performer and trio leader, making his quartet and quintet gigs rare outings. On stage for Thursday Night Jazz at Reverie on November 17 (9 pm), Chris will be joined by saxophonist Pete Whitman, bassist Jay Young and drummer Dave Schmalenberger.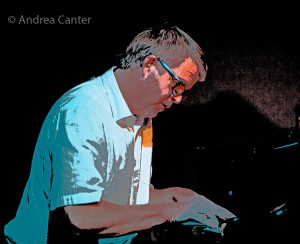 Chris Lomheim's first keyboard was the family organ, and as a child he studied both organ and piano in Minneapolis. He focused on R&B in the 1980s, playing with such bands as Big John Dickerson and Down Right Tight. Gaining a reputation as a composer as well as performer, he was featured at the West Bank School of Music Composer's Forum in 1991. A member of the acclaimed Illicit Sextet in the 1990s (and reunited in 2009), Lomheim has played and/or recorded with a long list of Twin Cities' musicians, including Gordy Johnson, Jay Epstein, Kelly Rossum, Dave Karr, and Reid Kennedy, and vocalists Debbie Duncan, Christine Rosholt, Patty Peterson, Lucia Newell, and Vicky Mountain. Jeremy Walker (Brilliant Corners, Jazz Is Now) called Lomheim "the most sensitive and romantic player you will hear around the Twin Cities' scene. He has prodigious piano technique and an individual ear for harmony." Chris has released three recordings as trio leader — And You've Been Waiting, The Bridge, and his latest (2014) Timelines. Still performing for Lobby Tea at the Saint Paul Hotel as he has since 1991, Chris and (usually) his trio have performed recently at the Black Dog, Vieux Carré, Studio Z and Crooner's Lounge; he also performs solo on alternating Tuesdays for the early sets at Vieux Carré and debuted as leader in the Dunsmore Room with his trio in August.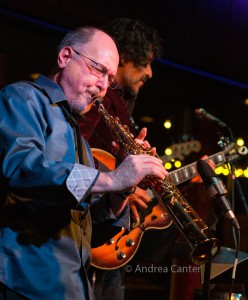 Veteran sax/flute performer, composer, and arranger Pete Whitman launched his career in Kansas City before moving on to jazz studies at North Texas State University. He toured internationally with the Glenn Miller Orchestra before moving to the Twin Cities in 1988. Pete's credits on tenor, alto, soprano and flute include performing with Randy Brecker, Jack McDuff, the Woody Herman Orchestra,, Michael Feinstein, Debbie Boone, Rosemary Clooney, Barbara Dennerlein, Lavay Smith & Her Red Hot Skillet Lickers, Dave Stryker, Curtis Fuller and Andres Prado. In addition to leading his X-Tet and smaller ensembles in the Twin Cities, Pete works regularly with the Jazz MN Orchestra, Laura Caviani Quartet, and Mississippi. A dedicated educator, Whitman heads the Woodwind and Brass Department at St. Paul's McNally Smith College of Music.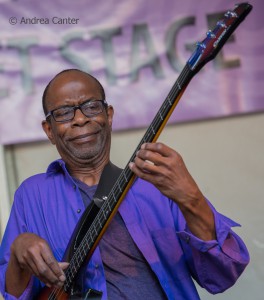 Bassist Jay Young is widely acknowledged as a virtuosic sideman for such stars as Debbie Duncan, Bruce Henry, Moore by Four and more. In the past few years he has also headed The Lyric Factory, paying tribute to Michael Jackson, Stevie Wonder, Herbie Hancock, and Earth, Wind and Fire.  A freelance performer and educator involved in a vast array of projects, Jay has performed at the Guthrie Theater, Ordway Center, Illusion, and Penumbra Theatre, and has been a featured performer at  Lincoln Center, Juilliard, Boston Symphony Hall, The Blue Note, and festivals in Umbria (Italy), Espoo (Finland), and Tejo (Portugal). He has shared the stage with Ray Brown, James Moody, Dizzy Gillespie, T.S. Monk, Grover Washington Jr., Dave Brubeck, Ron Carter, Buster Williams, Bobby Lyle, Eddie Daniels, the Minnesota Orchestra, Omaha Symphony, Phil Upchurch, Jennifer Holiday, Harry Connick Jr., Jay Leno, Paul Bollenbeck, Reverend Al Green, Bobby McFerrin, Jefferson Starship, Carole King, Ray Charles, Kevin Mahogany, Joe Lovano, Ernie Watts, Tim Ries, Marvin "Smitty" Smith, and many others. A founding member of Moore by Four who is often on stage with such area stars as Debbie Duncan and Bruce Henry, Young also devotes significant time to teaching as a faculty bass instructor at McNally Smith College of Music.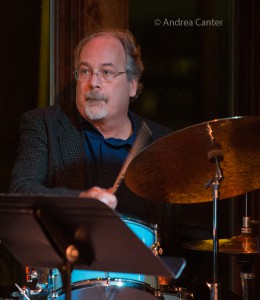 Drummer Dave Schmalenberger received his DMA in Percussion Performance and World Music from West Virginia University, his Master of Music Degree in Orchestral Percussion from the University of Michigan, and Bachelors Degree in Jazz Studies from Capital University. He has performed locally with Pooch's Playhouse, Laura Caviani, Alma Brasileira, Joan Griffith, the Jazz Imports, Vocal Essence, Synergy (a 10-piece dance band), SCHAG (jazz percussion duo with Dave Hagedorn), JazzMN Orchestra, Benny Weinbeck Trio, Russ Peterson Big Band, Cedar Avenue Big Band, and with vocalists Debbie Duncan, Judi Donaghy, Connie Evingson, Charmin Michelle, and Dennis Spears, Dave has also kept time for Lynne Arriale, John Scofield, Conrad Herwig, Kevin Mahogany, Steve Turre, the Jimmy Dorsey Orchestra, Cab Calloway, Rufus Reid, the Fifth Dimension, and The Mills Brothers, as well as in productions at the Ordway and Children's Theatre Company. He also toured with the Summit Brass Ensemble and the Intergalatic Contemporary Ensemble (I.C.E.). Dave is currently on the faculty of McNally Smith College of Music.
Expect an evening of original music and arrangements.
Thursday Night Jazz at Reverie is located at 1931 Nicollet Avenue South, just south of downtown Minneapolis. No cover but tips ($10 suggested) appreciated to pay the band and support the series. Full Thursday night schedule at www.thursdaynightjazzatreverie.info