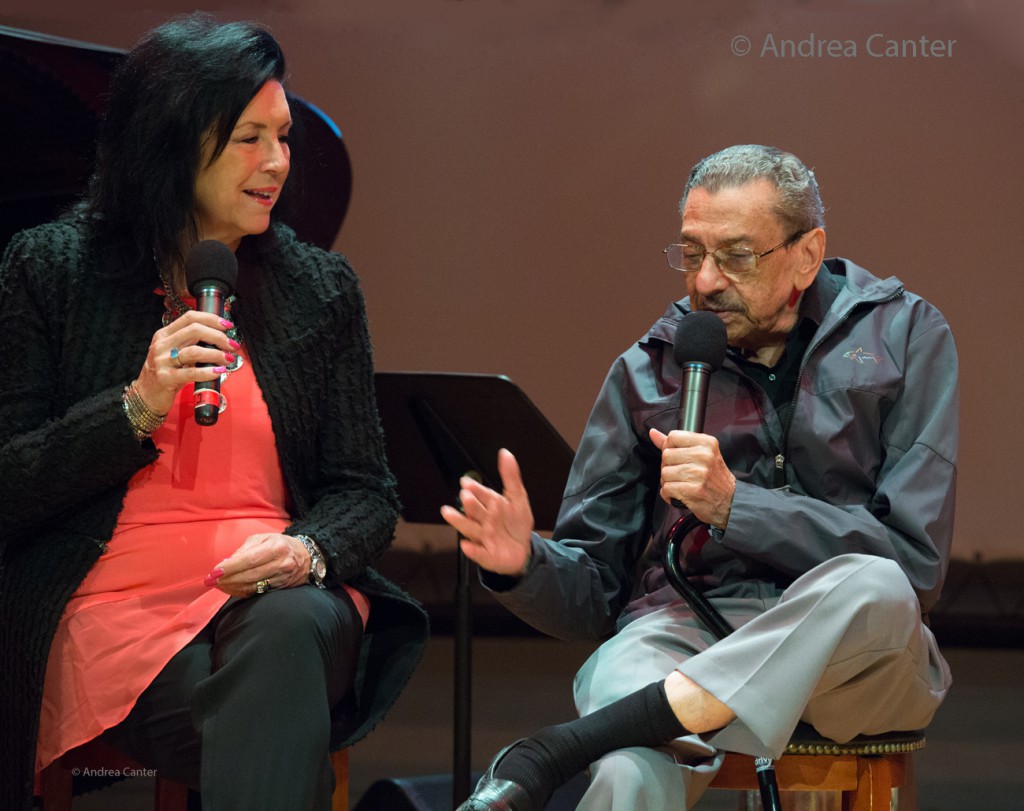 Renowned pianist and educator Jimmy Hamilton was perhaps best known as Prince's first music teacher, but at least in the Twin Cities area, he was also known as one of the "Jazz Elders." One-time member of the Ray Charles Orchestra, a veteran of such venues as the Poodle Club and Carleton Celebrity Room, and a music teacher in Minneapolis Public Schools for 28 years, Hamilton passed away on New Year's Eve at age 79.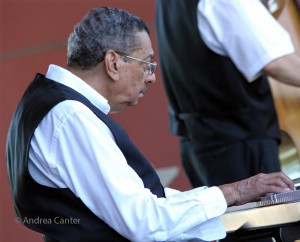 Jimmy Hamilton was born in Tuskaloosa, AL where one of his early childhood playmates was Ruth Jones– later known as Dinah Washington. He was also a nephew of acclaimed clarinetist Jimmy Hamilton, a longtime member of the Duke Ellington Orchestra. Jimmy went on to attend Tennessee State University in Nashville, where he met the great swinging pianist Phineas Newborn. They had the same piano teacher, and Jimmy noted that he would "go early to hear him play." Another important contact during his first year at Tennessee State was his roommate, saxophonist Hank Crawford, who helped him land a job subbing in the Ray Charles Orchestra– on bari sax and organ, not piano.  The gig lasted about 2 1/2 weeks and Jimmy returned to finish his degree at Tennessee State.
Intending to complete a Master's Degree at Michigan State, Jimmy and his wife stopped in the Twin Cities to see her relatives, but ran out of money and ended up staying here. Jimmy played at the Poodle Club and recalled hearing other bands in nearby clubs like the White House, Dykman Hotel and more. Later he had a chance to work in the Carleton Celebrity Room (on the site of the Mall of America) where he played with such stars as Jimmy Dean, Rodney Dangerfield, Gladys Knight, Dionne Warwick, Charo and Steve Allen.
Jimmy led a trio, often with bassist Gordy Johnson –whom he first met in New Orleans while Gordy was working with Maynard Ferguson–and drummer Joe Pulice, whom he first met playing at the Hilton in Northeast Minneapolis while Joe was still a college student. Jimmy's trio performed regularly at the Lafayette Country Club for 22 years.
Jimmy taught band and music in the Minneapolis Public Schools for 28 years, including stints at Bryant Junior High, Franklin Junior High, North High and Central High. Hired as a band teacher, Jimmy also introduced music theory and music business to his students. "My philosophy," he told Patty Peterson (Minnesota Jazz Legends), "is that anyone can pick up the guitar and play, but a lot of people do not know theory. You need someone to point you in the right direction. You have to learn how to hear before you can play anything." Among his students were Prince ("he had big ears") and saxophonist Bobby Watson. For aspiring musicians, Jimmy advised that they "find a teacher that can inspire you, teach you the theory of music,  find the inner urge to practice-practice-practice , and learn how to read — you can't do everything by yourself."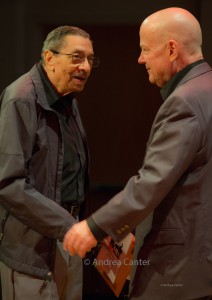 Jimmy made a number of recordings, including sets marking the 100th anniversary of the Lafayette Country Club and live sets from club's the Jazz in July series, as well as a recording with Rio Nido (Hi Fly), Percy Hughes (Echoes of Ellington), and Debbie Duncan (Secret Love). In April 2016, Jimmy was featured in the KBEM production of Minnesota Jazz Legends: The Elders in a special concert and program at the Minnesota History Center, and his interview with Patty Peterson was recorded for the Minnesota Jazz Legends series.
Funeral services for Jimmy Hamilton will be held on Friday January 13th at 11am at Edina Chapel, 7110 France Ave. S., Edina. Cremation Society of Minnesota, 952-924-4100. Much of the information and quotes in this article are from Jimmy's interview with Patty Peterson on Minnesota Jazz Legends.