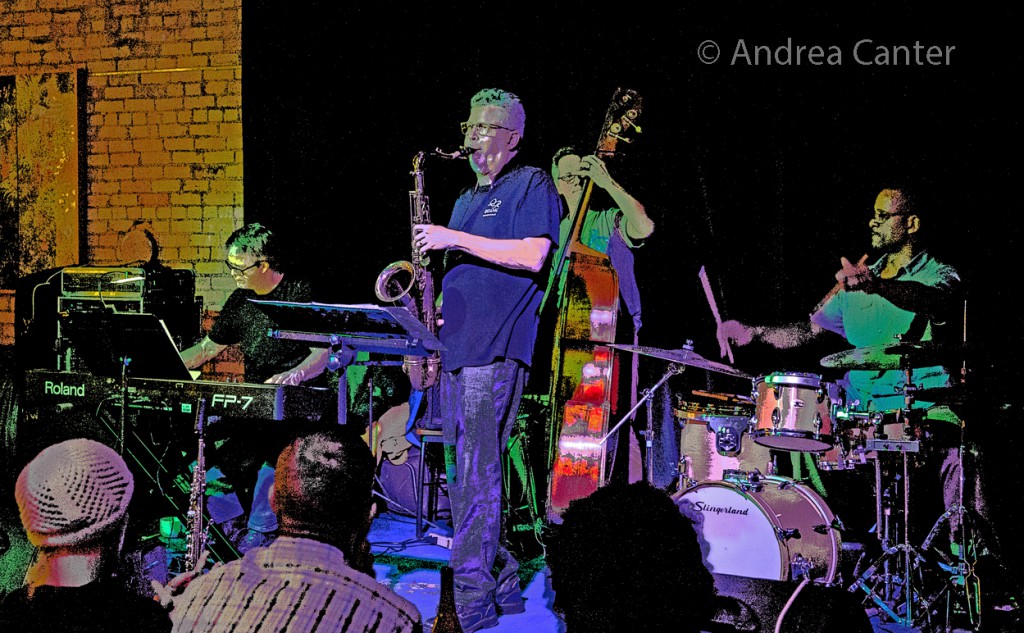 After a standing-room-only blow out last month, Thursday Night Jazz at Reverie brings back the Rodney Ruckus double header on January 5.  Presented by Illicit Productions and curated by Steve Kenny, drummer Ruckus returns with two bands — Ruckus Hip Hop Jazz, a sextet featuring incendiary drummer Arthur LA Buckner (9 pm) and a new trio with Greg Byers on electric cello and Javier Santiago on keys (10:30 pm). On Saturday, January 7, Illicit Productions and Kenny again present the the weekly double feature at the Black Dog, this weekend leading off with a cross-generation quartet headed by young Will Schmid and veteran Greg Lewis (7 pm), followed by the evening's headliners, Paul Harper's Bardo Quartet (8:30 pm).
Thursday Night Jazz at Reverie
The two bands headed by Rodney Ruckus cover the gamut of modern jazz, from roots and influences of hip hop to the best of post bop invention.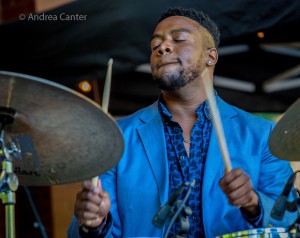 A Florida native, Rodney Ruckus started playing drums at the age of two in church, and also picked up piano and bass. "As a child, I had no video games," says Rodney. "Instead, I had musical instruments. I was willingly brought up to be engaged into music twenty-four/seven." Rodney was introduced to jazz at age 14 in his middle school music program after moving from Miami to Sarasota, FL. With some friends, he started playing for tips outside neighborhood markets. Later, his band The Jazz Juvenocracy raised money to travel, playing at the Montreux Jazz Festival, Jazz a Vienne, La Barington Jazz Club in France, and at the Umbria Festival in Italy.
Rodney attended the Berklee College of Music on a full scholarship, and was selected as drummer for The Grammys in the Schools Foundation. After completing studies at Berklee, he received an Art Blakey Jazz Messengers Presidential Scholarship to the McNally Smith College of Music in St. Paul. He's been on stage with such jazz luminaries as Tia Fuller, Ralph Peterson, Herbie Hancock, Billy Childs, John Patitucci, Joe Lovano, Roy Hargrove, Wynton Marsalis, and Charles Lloyd. Locally, Rodney performed with the Solomon Parham-Steve Kenny Quintet at the 2016 Winter Jazz Festival, with the Steve Kenny Quartet on Saturday Night Jazz at the Black Dog, with Anthony Cox's Free Range Quartet at the Black Dog, and has led his own ensembles at Jazz Central Studios, Reverie, the Black Dog and more. Most often he mans the trapset, but don't be surprised if you see Rodney at the keyboard or on bass.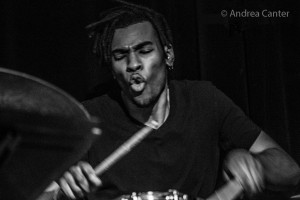 On their Reverie debut last month, Steve Kenny described Ruckus Hip Hop Jazz as "a conglomerate of some of the best younger jazz musicians who are also interested in the fusion of hip hop and jazz." Hard to imagine Rodney will actually sit out this one, but the cast includes Arthur "LA" Buckner on drums, Russell Evans on piano, Rob Coleman on keyboards, Omid Huttar on guitar, CJ Pitts on vocals, and Excel as emcee.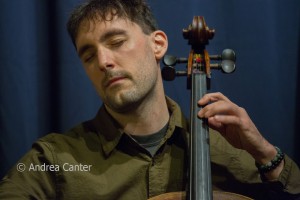 Ruckus is Rodney's smaller ensemble with a fluid cast, and at Reverie (and on an upcoming tour), it's a trio with young lion pianist Javi Santiago and acclaimed bassist/cellist Greg Byers on electric cello. Javi has been heard often himself at Reverie, Black Dog, Icehouse, and Jazz Central, leading his own trios as well as supporting a wide range of area bands. Greg has recently performed at the Black Dog and Studio Z with Steve Kimmel and also leads his own ensembles, most often on cello.
Saturday Night Jazz at the Black Dog
Kenny's series typically presents a band "in incubation" for the first set at the Black Dog, referring to bands of young artists just getting launched onto pro stages or bands of more seasoned performers testing out new configurations and new material. With the Will Schmid/Greg Lewis Quartet (7 pm), you get both, as veteran trumpeter and educator Greg Lewis joins forces with three college students who have been tearing up local jazz venues during their most recent winter break– coleader and guitarist Will Schmid, bassist Charlie Lincoln, and drummer Edmund Catlin. The entire set will consist of original music by Edmund, Charlie, Greg, Greg's wife Rose Lewis, and Will.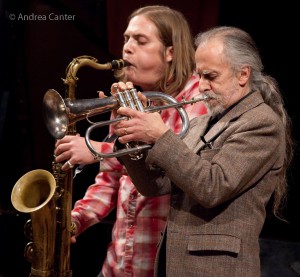 Greg Lewis has been a mainstay of Twin Cities jazz for over 4 decades. Aside from raising one of the most accomplished modern jazz artists in the metro (son Michael Lewis), Greg has performed with the Minnesota Orchestra, Chanhassen Dinner Theatres, Guthrie Theater, Children's Theatre Company, and The Cedar Avenue Big Band and has shared the stage with many of the biggest names in jazz and popular music, including Doc Severinsen, Tony Bennett and The Jimmy Dorsey Big Band.  Greg teaches all brass instruments and all musical styles to students at all levels, tailoring lessons and materials to each student's individual needs. In addition to trumpet, Greg will also play some alto flute at the Black Dog.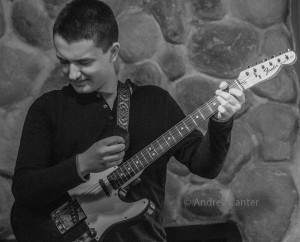 One of those students, whom he worked with at Minnetonka High School, was 2016 graduate Will Schmid. Now in his first year studying physics and jazz at Case Western Reserve University in Cleveland, Will has been leading small ensembles for about four years, including gigs at the 318 Cafe, Reverie, Black Dog and Jazz Central. He also performed in a guitar duo with Adam Astrup at last year's Winter Jazz Festival, Summer Jazz Festival and Iowa City Jazz Festival.
Both Charlie Lincoln and Edmund Catlin have been busy performing and recording this winter break with the band Hoaxer, including New Year's Eve last weekend at the Black Dog. Charlie (Berklee College of Music) and Edmund (McGill University) also gig with and lead other ensembles in the metro area, and each curated a weekly series of music at Jazz Central last summer.
Following at 9 pm is a band of red hot veterans led by saxophonist/flautist Paul Harper and dubbed the Bardo Quartet. Why "Bardo Quartet?" Leader Harper notes that he "learned the term 'bardo' from the book, The Years of Rice and Salt by Kim Robinson. In Tibetan Buddhism, it's 'a state of existence between death and rebirth, varying in length according to a person's conduct in life and manner of, or age at, death; an indeterminate, transitional state.' The idea of a supernatural, indeterminate state appeals to me and feels like a metaphor for jazz and improvisation. Also, I sometimes get a feeling of 'not in the normal world' while playing, which kind of aligns to the 'bardo'."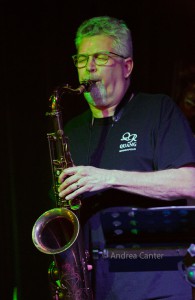 Saxophonist, flutist, and composer Paul Harper has been a busy Twin Cities performer, appearing on numerous recordings and performing for nearly two decades with the Illicit Sextet. These days Paul performs with Spirit Jazz, Roos & Harper, guitarist Joel Shapira, Charmin & Shapira & Friends, his Show and Tell and Chordless Quartets, and other ensembles through Sunset Park Music. His ensembles have recently appeared at the Black Dog and The Nicollet (now Reverie).
Pianist Phil Aaron is a Chicago native who studied music at the Berklee College of Music and the University of Illinois, then landed in LA for ten years before moving to Minneapolis in 1989. By day,  Phil works as a composer of film and television scores winning an Emmy in 2007 for his scoring work on the PBS animated series, "Auto-B-Good." As a performing jazz artist, Phil has shared the stage with Lee Konitz, Eric Alexander, Jim Rotondi, Jim Snidero, Byron Stripling, Barbara Morrison and Jackie Allen, among others, and has provided piano accompaniment to many local jazz singers and ensembles. An active recording artist as sideman and on five CDs of his own, Phil plays regularly with his own trio, Lucia Newell, and the Phil Hey Quartet.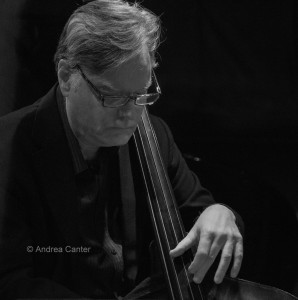 Tom Lewis (bass) is a busy sideman throughout the Twin Cities, a "straight-ahead, hard bop, and bebop bassist and he swings like anything" (Don Berryman). He has appeared with such touring artists as Benny Golson, Mose Allison, Jim Rotondi, Slide Hampton, Lew Tabackin, and Charles McPherson, and is a veteran of the Phil Aaron Trio, Out to Lunch Quintet, The Five, the Phil Hey Quartet, Bottomless Pit, Dean Sorenson Sextet, and Charmin and Shapira and Friends.
Nathan Norman (drums) has an extensive resumé. He's an original member of the Illicit Sextet and performs regularly with the Travis Anderson Trio, JoAnn Funk, Charmin & Shapira & Friends, and French 75. He's also played and/or recorded with Debbie Duncan, Connie Evingson, Bill Banfield, Nancy Bierma, Robert Huntley and more.
Thursday Night Jazz at Reverie takes place weekly at 1931 Nicollet Ave South. Saturday Night Jazz at the Black Dog takes place every Saturday at 308 Prince Street, in the Northern Warehouse in St Paul's Lowertown.  No cover for either series, but donations appreciated to support the musicians ($10 suggested). See full series schedules at www.thursdaynightjazzatreverie.info and www.saturdaynightjazzattheblackdog.info