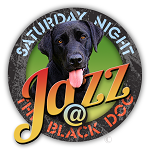 They call it Jazz Word Jazz — a night of small ensemble jazz and readings from local poets, and the Black Dog in St. Paul's Lowertown seems like the ideal setting for such an adventure. A special and extended night on the Saturday Night Jazz at the Black Dog series on February 13, Jazz Word Jazz will start at 5 pm with two sets of live improvisation from two ensembles –LOTRM and MIL DT41s, followed by readings from three poets (Richard Broderick, Amy Nash and Jim Larson), followed by a final set of music.  Think of it as a poetry sandwich.
The merging of jazz with poetry has an extensive history, from the presentations of the late Steve Lacy to pianist Fred Hersch's Leaves of Grass to vocalist Patricia Barber's reinvention of Ovid's Metamorphoses (Mythologies), and locally from Prudence Johnson's Millay Project to the weekly open poetry night at St. Paul's Artists Quarter. More broadly, the words of poets have been  frequently set to music or have become lyrics to existing compositions in both classical and improvised genres. The long-running Twin Cities ensemble Soul Café has presented concerts for more than a decade that pair jazz works– usually songbook and classic jazz standards– with poetry readings.
Jazz Word Jazz
 "Life without poetry makes no sense to me." — Amy Nash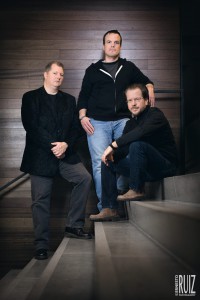 Jazz Word Jazz first performed in 2014, featuring Will Jensen, Nathan Hanson, Chris Bates, Greg Schutte and poet Jim Larson. "The addition of Steve Kenny, Richard Broderick and Amy Nash came about as an idea between Jim and Will," says Bates. "Will and I have discussed many different ideas for shows and this one seemed to play into our desire for cross-pollination of improvisation and spoken word. The intention is to listen to the text and phrasing that each poet delivers and create a musical environment that supports and reflects their work. Improvising with this intention takes a degree of subtlety that places the emphasis on creating a compositional framework from a non-musical source. It's very liberating." Guitarist Will Jensen (LOTRM) notes that the "community" of Jazz Word Jazz performs "shows that are unique, one-night only experiences that happen live in real time, no rehearsal, no nets."
Poet Jim Larson is a founding member of Jazz Word Jazz.
Richard Broderick is the author of three collections of poetry and a collection of short fiction. A two-time winner of the Many Voices Project Competition sponsored by New Rivers Press, recipient of a Minnesota State Arts Board Fellowship, a Minnesota State Arts Board Artist Initiative Award and a Minnesota Book Award, he has also been a finalist for the Robert Frost Foundation Award and a two- time nominee for the Pushcart Prize in poetry.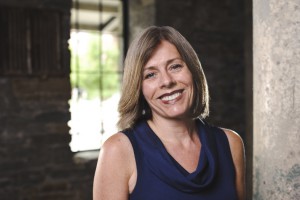 Amy Nash  describes her work as "brackish poetry that mixes the Mississippi River with the Atlantic Ocean and everything between." Her poems have appeared in a number of journals and anthologies, and she has given readings on Minnesota Public Radio and at venues from local spots to Bowery Poetry in New York City. Current she is communications manager for MSR, the Minneapolis architecture firm that designed the Open Book literary and book arts center and Mill City Museum.
The musicians of LOTRM (Last of the Real Men "in search of finding zero gravity") include New York native Jensen and Robert Branch on guitars, and local architect/drummer Steven Dwyer. Along with Jensen and Bates, the members of MIL DT41s include busy area jazz artists Nathan Hanson (saxophones), Steve Kenny (trumpet) and Greg Schutte (drums).
Don't miss this night of artists who improvise with words and music. Saturday Night Jazz at the Black Dog presents music every Saturday night. There's no cover but tips ($10 suggested) appreciated to sustain the series and support the performing artists.
The Black Dog Coffee and Wine Bar is located at 308 Prince Street (Northern Warehouse building) in St. Paul's Lowertown arts district; www.blackdogstpaul.com. See full schedule for Saturday Night Jazz at the Black Dog.