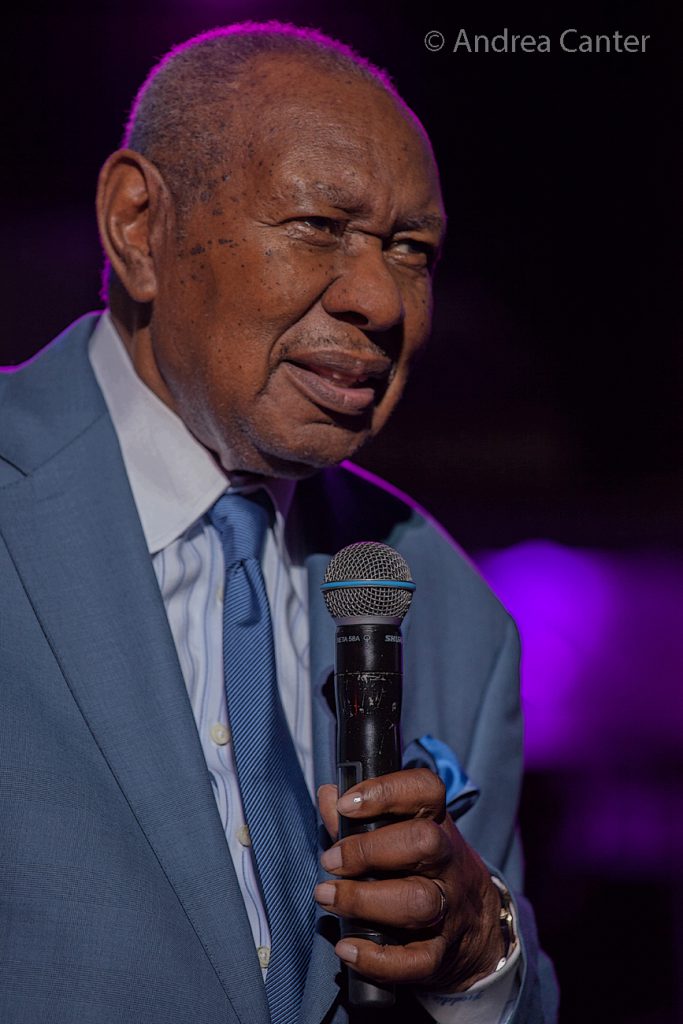 © Andrea Canter 
"Freddy has an impeccable sense of swing…he is, overall, the most maturely expressive male jazz singer of his generation, if not the best alive." —The New York Times
I'm Not My Brother, I'm Me was the fitting title of a popular Freddy Cole recording, reissued in 2004. Twelve years younger than legendary brother Nat, it is understandable that the younger Cole—who also sings and plays piano—would have to work hard to establish his own style and reputation. The similarities can not be easily dismissed, however—a smoky baritone, usual configuration of piano with guitar trio. While the voices have a distinctly brotherly affinity, however, their piano styles diverge, as Freddy Cole embraces bebop and beyond. And there is no denying that three-time Grammy nominee Freddy Cole has established his own reputation. Listeners can make their own comparisons when Freddy Cole returns to the Dakota in Minneapolis for one show on April 4 (7 pm). His band includes Randy Napoleon on guitar, Elias Bailey on bass; and Henry Conerway on drums.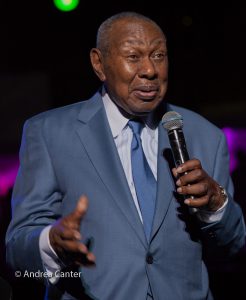 Lionel Frederick Cole grew up in Chicago, the youngest of five children. His three elder brothers–Eddie, Ike and Nat–were all musicians. "I started playing piano at five or six," Freddy remembers. "Music was all around me." The Cole household hosted such visitors as Duke Ellington, Count Basie, and Lionel Hampton, who had considerable influence on young Freddy, as did Billy Eckstein. "He was a fantastic entertainer," Freddy recalls. "I learned so much from just watching and being around him." When a hand injury ended any hopes of a pro football career, teen-ager Freddy began playing and singing in Chicago clubs. His mother insisted he continue his musical education beyond high school, and he enrolled at the Roosevelt Institute in Chicago. In 1951, he moved to New York for studies at Julliard , where he was heavily influenced by pianists John Lewis, Oscar Peterson, and Teddy Wilson. After earning a Masters Degree at the New England Conservatory of Music, he spent several months on the road as a member of an Earl Bostic band that also included Johnny Coles and Benny Golson.
Performing in Manhattan bistros, Cole developed an extensive repertoire; he also sought work performing television and radio commercial jingles to supplement his income.  His first single recording, "The Joke's on Me," was released in 1952; he went on to record several albums for European and English labels during the '70s that led to a loyal following overseas. His international success prompted him to "widen my scope a little bit.;" soon he was performing a stand-up act and learned to sing in other languages. "It made me much more of a performer," he recalls.  Throughout the 1980s, Freddy continued playing clubs and inspiring up-and-coming musicians, but with minimal commercial success. Finally, working with producer Todd Barkan bat Fantasy Records, Freddy got his long-awaited break. With a series of well-received recordings in the 1990s, Freddy's popularity soared; Barken also paired Cole with such well-known artists as Grover Washington and Russell Malone. Over the years, Freddy has also performed with other jazz giants and new stars, including Jane Monheit, Cyrus Chestnut, Abbey Lincoln, Ann Hampton-Calloway, Little Jimmy Scott, George Mraz, Eric Alexander, Cedar Walton, and many others. In 1998 he appeared on Marian McPartland's Piano Jazz. Freddy's most recent recording, This and That, was released in 2013 on High Note.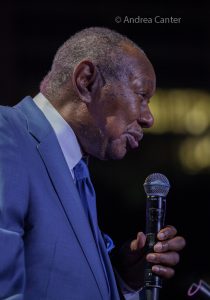 A versatile performer, Freddy Cole has a "gorgeous autumnal baritone, expressive phrasing and pitch-perfect feel for jazz standards, pop tunes and love ballads" (People Magazine). Singer John Hendricks dubbed him a "real Prince of Song, upholding a noble tradition as only he can." Other musicians have added accolades: "His talent and music are like a fine, rare wine" (Benny Golson); "he sounds wonderful" (Betty Carter); "Freddy bears a standard and is an inspiration to those of us who love the music. It's reassuring to hear the magic he brings…" (Abbey Lincoln); "one of my very favorite singers" (Milt Jackson); "one of few true great ones" (Jimmy Scott); "the warm and intimate grace of Freddy's art moves us to more gladly embrace life's wonder and love's mystery" (Grover Washington, Jr.); "Freddy's a very, very important voice with a special elegance and quality" (Joe Williams). And critic Stanley Crouch notes, "Through his work, integrity assumes its artistic identity in terms of pace, character and heart."  Now that he has established himself as an artist with his own style, Freddy has released a tribute to brother Nat,  He Was the King (2016).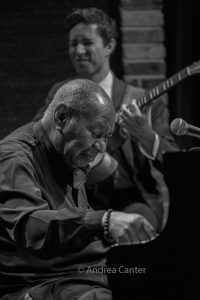 Freddy's touring quartet will include guitarist Randy Napoleon, bassist Elias Bailey, and drummer Henry Conerway. Notes Napoleon, who has worked with Cole since 2007,  "Freddy just glides through life. He's got a lot of patience, warmth, a great sense of humor. The music is really inseparable from the person…One of the things that makes Freddy really great is his elegance and careful, judicious editing. He doesn't play a lot of notes on piano, but the ones he plays really do make the band feel great. They're melodic, it swings, and that's it. He doesn't feel you need a lot of extra, fancy stuff."
The Dakota is located at 1010 Nicollet Mall in downtown Minneapolis. Freddy Cole performs one show at 7 pm on April 4; tickets and information at www.dakotacooks.com; 612-332-5299.