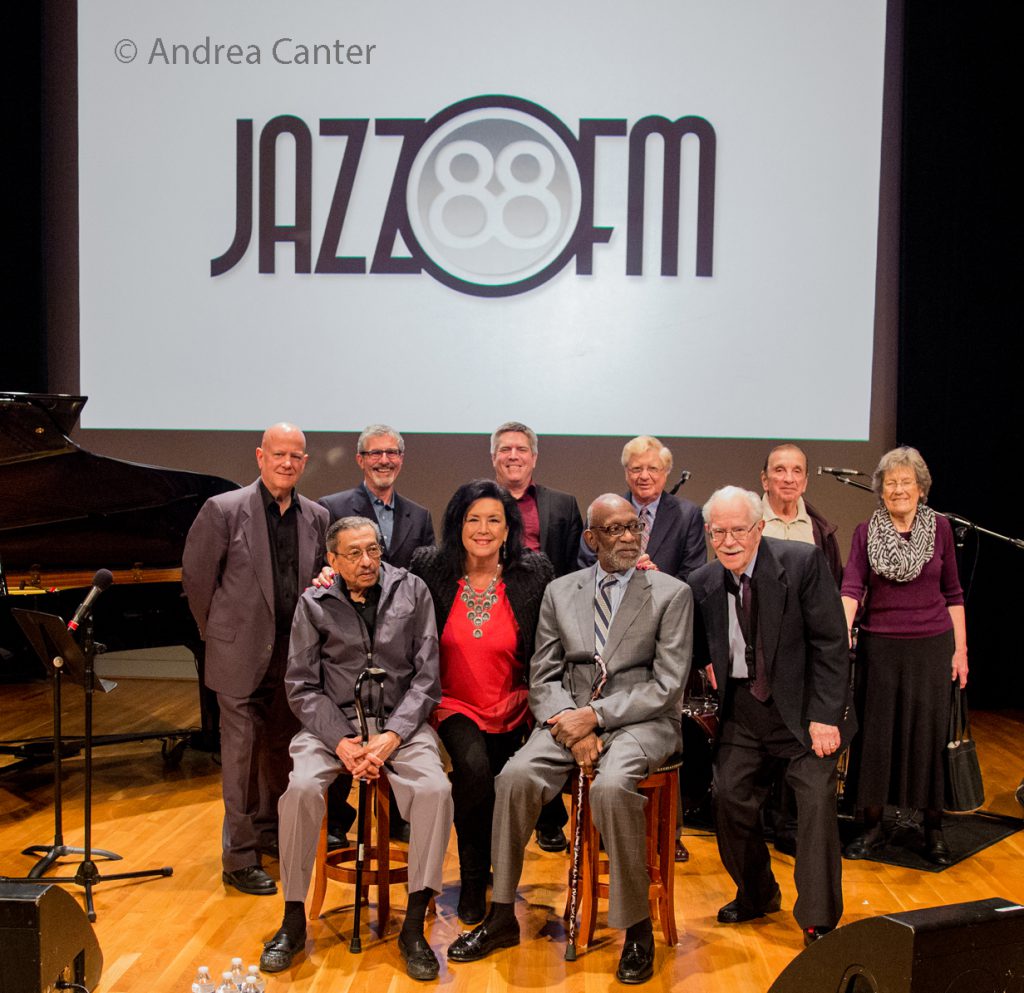 © Andrea Canter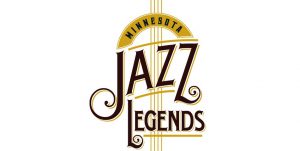 KBEM Radio and vocalist Patty Peterson will present a new installment of Minnesota Jazz Legends: The Elders in a special concert and program at the Minnesota History Center on Sunday, May 7, at 2 pm. Patty again will reminisce with locally as well as nationally acclaimed legendary Minnesota jazz artists, including Dean Brewington (sax), Kenny Horst (drums), Steve Blons (guitar), Carei Thomas (piano), George Avaloz (drums), and Betty Palmer (vocals). Still performing, these legends will be accompanied by the Phil Aaron Trio, with Phil on piano, Gary Raynor on bass, and Phil Hey on drums.
These artists will entertain with their favorite music and talk with Patty about how their journeys became a part of Minnesota music history. Set in a live concert/radio format, the performance will be recorded for later broadcast on Jazz88 and will be archived on the station's website.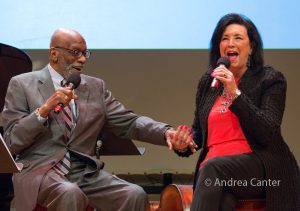 "These Minnesota Legends are living proof that jazz, which was born here in America, is still alive and thriving in Minnesota, regardless of one's age," says Patty. "By featuring these artists in this unique live concert/radio format, we will learn what the musical environment was like in the Twin Cities at the beginning of their careers, and how it has unfolded into today's jazz scene.  In essence, up and coming musicians and all lovers of jazz will learn much from these Minnesota artists." Of course vocalist and broadcaster Patty Peterson herself grew up surrounded by Minnesota's First Family of Music, including her mother, the late Jeanne Arland Peterson, who was one of three "Lifetime Achievement Award" recipients at a program honoring Minnesota jazz legends at the 2006 KBEM Winter Jazz Festival, along with Irv Williams and the late Eddie Berger. Patty also hosted the 2016 "Elders" program.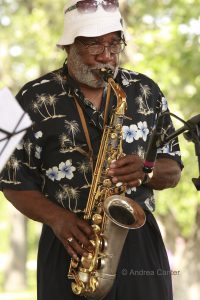 Dean Brewington has enjoyed a multi-faceted career not only as a jazz saxophonist but also as a model and actor. Born Thomas Norwood Brewington in North Carolina, he grew up in New York City (The Bronx) where he heard many of the jazz masters. Dean got his first saxophone at age 9 and initially taught himself to play by imitating the artists he heard on the radio. In junior high, he collaborated with friends to form a jazz band, and the 8th graders won a city high school band competition.  Later serving in the Army, Dean played in a military band where he eventually met another future Minnesota jazzman, Irv Williams. Dean relocated to the Twin Cities in 1962.  His resume' includes performing with Ernestine Anderson, Bobby Lyle, Arthur Prysock, Karrin Allyson and Roy Haynes. He also played "King Curtis in the national touring production of Buddy – The Buddy Holly Story. He continues to perform throughout the Twin Cities, appearing with a long list of musicians including Eric Kamau Gravatt, vocalist Lila Ammons, and trio mates Peter Susag and John Penny.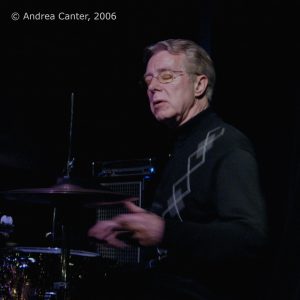 In addition to his ownership and management of the Artists Quarter for 18 years, Kenny Horst is one of the most popular drummers in the area. He worked with Bobby Lyle for three years at the Blue Note in New York, toured with Jimmy McGriff, briefly with Al Hirt, and locally has played with many of the national and local artists booked at the AQ, including Eric Alexander, Lew Tabackin, Jim Rotondi and Diane Witherspoon. For about 15 years he manned the  trapset for the Tuesday Night Band (B-3 orgn trio), and has also played regularly with How Birds Work, the Dave Karr Quartet, Chris Lomheim Trio and vocalist Carole Martin. For last year or so at the AQ, Kenny also anchored an ongoing series of "Friends" gigs, often with Billy Peterson on bass and a revolving cast of pianists, guitarists and  horn players such as Peter Schimke, Dean Magraw, Zacc Harris, Brandon Wozniak, Pete Whitman and more.  Since his "retirement" from club ownership, Kenny has been heard with What Would Monk Do, How Birds Work, and his own trios and quartets at such venues as the Icehouse, Black Dog, Nicollet (now Reverie) and Jazz Central.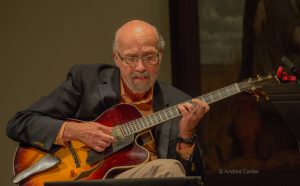 Steve Blons (aka Dr. Jazz), grew up around jazz as the son of Twin Cities' Dixieland musician Harry Blons. Gigging around town as a teenage guitarist, Blons pursued other career directions, and worked in higher education, adoption, and conference center management before turning to fulltime music about ten years ago. Blons and KBEM Station Manager Michele Jansen co-hosted Jazz and the Spirit for several years on KBEM radio. These days Steve keeps busy leading Soul Cafe, an ensemble that melds jazz and poetry readings, now performing several times per year, and performing with Irv Williams for Friday night Happy Hours at the Dakota.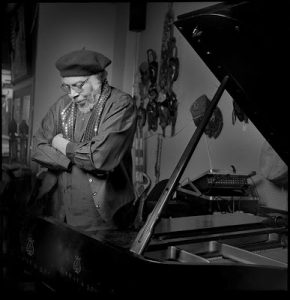 Pianist and composer Carei Thomas spent his early years in Pittsburgh's racially and culturally kaleidoscopic Hill District. As a teenager, he moved with his family to Chicago, where he formed a doo-wop group, began playing jazz, and attended college. During the '60s, Thomas led his first jazz groups and collaborated with various members of Chicago's influential Association for the Advancement of Creative Musicians (AACM). Thomas moved to Minneapolis in 1972 to study composing at the University of Minnesota. He developed several musical concepts, such as "controlled improvisation," "tonal fabrics," and mixing acoustic and electronic elements. In 1993, Thomas developed Guillain-Barre Syndrome, a disorder that attacks the nervous system with little warning. He was hospitalized and underwent physical rehabilitation until 1995. The disease left him with "not much" of the finger movement necessary for playing piano. So, he figured out new ways to play chords, sometimes using the sides of his hands to strike the piano keys. After about two years of rehab, Carei landed a job as Music Director at Interact Center for the Visual and Performing Arts in Minneapolis. Said Heather Barringer, percussionist for the ensemble Zeitgeist which has performed Thomas' compositions, "He's very eclectic — Satie, Debussy, Charlie Parker — he's open to various musical influences, although each composition is undeniably his own. You never mistake a Carei composition for something else, even though you may understand he was thinking about Charlie Parker at the moment. And his compositions have the ability to accept you wherever you may be as a musician. Even high school students or kids who have limited ability. His music is welcome to whatever performing spirit is playing it." In 2009, the Walker Art Center held a concert honoring Thomas on his 70th birthday.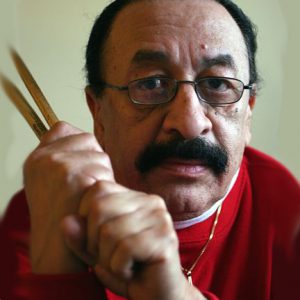 Drummer and vocalist George Avaloz grew up in St. Paul and was busy on the jazz scene by his teens, playing regularly with Kiko Rangell, Gary Berg, and Dave Karr. Avaloz soon moved to Chicago, where he joined Billy Eckstine's band, a job he would hold for 10 years. After leaving Eckstine's band, Avaloz moved to New York and played regularly in the lofts and clubs in the area. He eventually returned to the Twin Cities, playing a limited schedule at such venues as the Dakota and Artists Quarter.
Betty Palmer is a native of Chillicothe, MO (near Kansas City) who moved to Minneapolis in 1964. She loved to sing in church and was encouraged to pursue a music career. Growing up she was able to hear national performers in the Kansas City area, including Duke Ellington, Jay McShann and Redd Fox. After relocating to Minneapolis, she answered an ad in the Star Tribune seeking a "chick singer." Soon she was performing pop and gradually moved into jazz. "I performed throughout the Twin Cities and had a great time," she says.
This production of Minnesota Jazz Legends is made possible through funding provided by the Minnesota Legacy Amendment Arts and Cultural Heritage Fund. Tickets may be purchased at www.boxoffice@mnhs.org or call 651-259-3015. The Minnesota History Center is located at 345 W. Kellogg Blvd in downtown St. Paul.