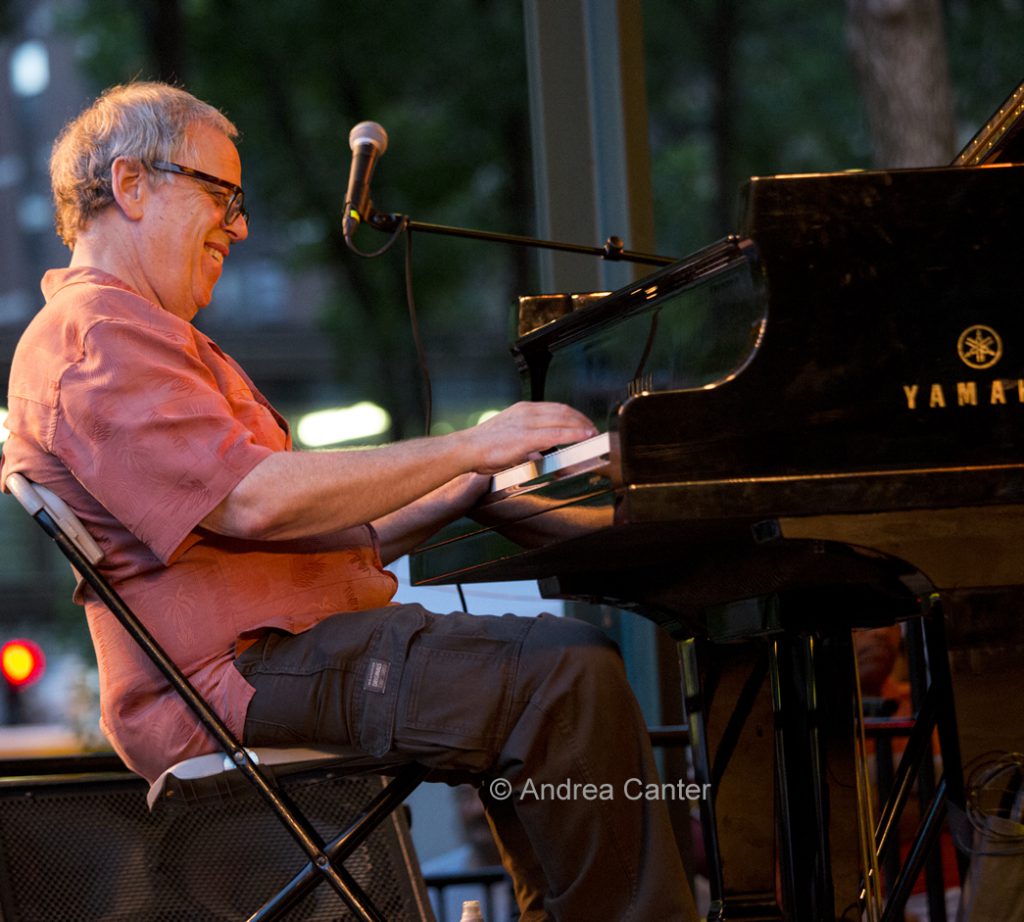 © Andrea Canter
One of the most prolific composers and recording artists in modern piano jazz, Kenny Werner performs on Sunday, June 4 at 4 pm in Sundin Hall (Hamline University), guest of the Chamber Music Society of Minnesota. Werner will premiere new music from his "Third Stream" works with jazz trio featuring bassist Anthony Cox and Boston-based drummer Frederick Harris, and a Minnesota-based string quartet (Ariana Kim, violin; Young-Nam Kim, violin; Thomas Turner, viola; Anthony Ross, cello). Also on the program are "Cry Out" by Werner and Gershwin's 'Lullaby' for the string quartet.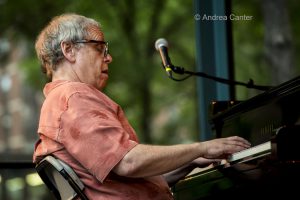 Kenny Werner as been described as "a pianist who tempers fearsome technique with a questing spiritualism" (Nate Chinen, New York Times), and "360 degrees of soul and science in one human being" (Quincy Jones). A child prodigy, Brooklyn native Werner recorded with a fifteen-piece orchestra at age 11. Still in high school, he studied classical piano at the Manhattan School of Music, while his interest in improvisation led him to the Berklee College of Music.  After appearing on Charles Mingus' Something Like a Bird, Werner toured in the 1980s with Archie Shepp and the Mel Lewis Orchestra; worked in duo formats with Rufus Reid, Ray Drummond, and Jaki Byard; and performed solo concerts in Europe and New York. Three National Endowment of the Arts grants helped further his career as a composer. With Ratzo Harris and Tom Rainey, Werner spent 14 years experimenting with trio formats, which became his main focus in the 1990s. In the following decade, Werner performed in trio with Johannes Weidenmueller and Ari Hoenig, and then with Jorge Roeder and Richie Barshay.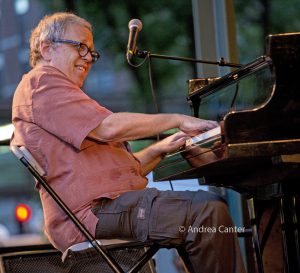 Over the years, Kenny Werner has performed and/or recorded with such luminaries as Bob Brookmeyer, Ron Carter, Joe Williams, Sonny Fortune, Bobby McFerrin, Lee Konitz, Marian McPartland, Joe Henderson, Gunther Schuller, Paul Motian, John Scofield, Jack DeJohnette, Dave Holland, Charlie Haden, Chris Potter, and Joe Lovano. In addition to a long-time partnership with Toots Thielemans, his more recent projects have included trio, quartet, quintet and sextet formats; collaborations and recordings with the major European orchestras; duo performances with vocalists Betty Buckley, Roseanne Vitro, and Patricia Barber, and saxophonists Joe Lovano and Benjamin Koppel;  and a 2010 Guggenheim Fellowship in support of No Beginning, No End, a 5-movement composition inspired by of the loss of his daughter, Katheryn Werner, who died in an auto accident at age 17. Werner's most recent recordings include The Melody (2015, Piroet), reuniting him with Weidermueller and Hoenig, and Poesia (2015, Pirouet), with vocalist Joyce Moreno.
One of the most active educators in jazz today, Werner has served on the faculties of the New School, Berklee and New York University, and leads clinics throughout the United States and abroad. His many publications on music theory and performance include the acclaimed text, Effortless Mastery.
Kenny Werner last appeared in the Twin Cities at the 2013 Twin Cities Jazz Festival.
Sundin Hall of Hamline University is located at 1531 Hewitt Avenue, St Paul. Purchase tickets online at https://app.arts-people.com/index.php?performance=300351