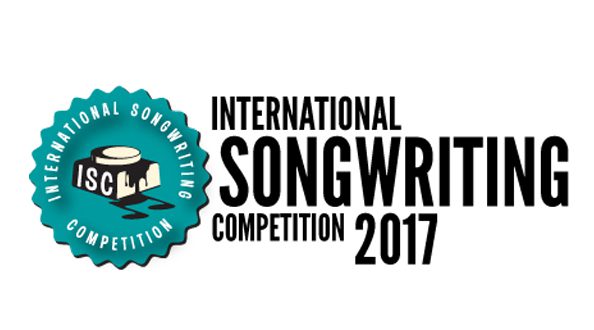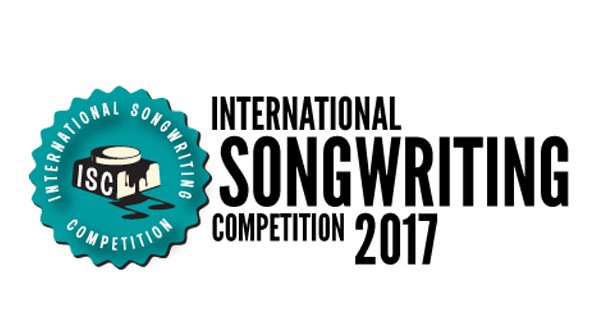 Press release, April 20, 2018
The International Songwriting Competition (ISC), widely recognized as the most prestigious and respected songwriting competition in the world, is pleased to announce its 2017 winners. Created in 2002, ISC received more than 16,000 entries from almost 140 countries. Total prizes include more than $175,000 in cash and merchandise, including a Grand Prize of $25,000 in cash (USD) and over $35,000 in additional prizes.  The Grand Prize winners this year are Nicholas Miller (better known as Illenium), Annika Wells, Kate Morgan, and Michael Biancaniello for the EDM song "Crawl Outta Love Ft. Annika Wells."
Taking home First Place in the Jazz category is Hiroe Sekine (Kiryushi, Gumma, Japan) for the song "Nippon Barre." Hayley Lam (New York, NY) is the Second Place winner for "The Unknown Bell II," and the Third Place winner is Mads Mathias (Copenhagen, Denmark) for "I'm All Ears."" "The winners reflect a wide range of styles within the jazz idiom," says Candace Avery, ISC Founder and Director. "However, the common thread in the winners is the depth of songwriting talent displayed. They are extraordinarily accomplished, and we are proud to honor them and celebrate their artistry.""
ISC winners hail from all over the world (61% of this year's winners come from outside the USA) and range from talented amateurs to seasoned songwriting veterans. The 23 categories include all genres of contemporary music, from Jazz to EDM to Rock to Pop to R&B/Hip-Hop and more.
For a complete list of ISC 2017 winners and to hear the winning songs, go to: http://www.songwritingcompetition.com/winners.
Jazz Winners
First Place
"Nippon Barre" –Hiroe Sekine (Kiryushi, Gumma, Japan)
Hiroe Sekine, an accomplished jazz pianist, vocalist, composer, and arranger, studied at the University of Southern California Thornton School of Music and has performed at many venues, including the highly prestigious Jazz Concert Series at Los Angeles County Museum of Art. Her debut album, a-mé (rain), was released in 2010 and was selected as one of the 25 best jazz albums of the year by All About Jazz. Her most recent album, One World One Sun, was released by Sony Music Direct in 2017. The New York-based Aquarian Weekly magazine chose this album as the best Worldbeat CD of 2017. More recently, nationwide Japanese FM station J-WAVE adopted Hiroe's arrangements for their station jingle for use on air.
Second Place
"The Unknown Bell II" –Hayley Lam (New York, NY, USA)
Hayley Lam is an award-winning composer who specializes in both contemporary jazz and classical music. She began her studies in music at a very young age, earning her Associate Diploma, ATCL Recital Piano from the Trinity College of London when she was just eleven. She then proceeded to earn her Licentiate Diploma, LTCL Recital Piano and Associate Diploma, ATCL Recital Violin a couple of years later. With a profound interest in contemporary and jazz music, she was awarded a scholarship to further her studies at the Berklee College of Music.
With her musicianship compared to "Stravinsky meets Brookmeyer," she was selected as the Finalist at the Seattle Women's Jazz Orchestra (SWOJO) Annual Jazz Composition Contest for Women Composers in 2016. She is also the Global Music Awards (GMA) bronze winner in the Composer and Jazz Big Band category. In 2017, her piano solo work won the Contemporary Piano International Composition Competition held in Athens. She was also selected as the composer showcase winner of the International Jazz Conference JEN in New Orleans. Her other accomplishments include The 2018 American Prize in Composition, 2018 KMEA Composition Competition Winner, 2018 Semi-finalist in the Maurice Ravel Composition Competition, and many more.
Third Place
"I'm All Ears" –Mads Mathias (Vancouver, BC, Canada)
Mads Mathias is a singer, saxophonist, and composer who was brought up partly in Tanzania and partly in Denmark in a home with 46 musical instruments that he explored from an early age. He began concentrating on playing the piano at the age of seven and saxophone from the age of 11. He played his first gigs as a saxophonist and singer at the age of 14. He later attended and graduated from the Music Conservatory in Copenhagen. Since then, he has toured with different bands, among them his own band, Six City Stompers. His album, Free Falling, won him a Danish Music Award for Best New Danish Jazz Artist of the Year.
Honorable Mention
"Africa Suite"- Andy Atwill, Greg Heath (Gisborne, GI, New Zealand)
"Algebra Of Chaos" — Martino Vercesi (Milan, MI, Italy)
"Biorhythm"– Towa Kitagawa (Yokohama, Japan)
"Harlem Hoedown" — Jason Yeager and Jason Anick (Framingham, MA, USA)
"J-HO, From The Block"– Adam Waldmann, Kairos 4Tet (London, England)
"Mobius"– Pete Levin (Boston, MA, USA)
"Moon Longing Sun" –EIshin Nose (Otaru, Japan)
"Probing Steps"– Thomas Winther Andersen, Winther-Storm (Amsterdam, Netherlands)
"Sanctuary City"– Cat Toren , Cat Toren's HUMAN KIND (Vancouver, BC, Canada)
"Schizma"– Slawek Dudar, Slawek Dudar Quartet (Poland)
"Step Right Up!"– David Laborier (Luxembourg)
"The Great Journey"–Jonathan Saraga (New York, NY, USA)
"Waterfall" –Mamiko Watanabe (Fukuoka, Japan)
"Word Games"– Bruce Gertz, Bruce Gertz Group (Melrose, MA, USA)