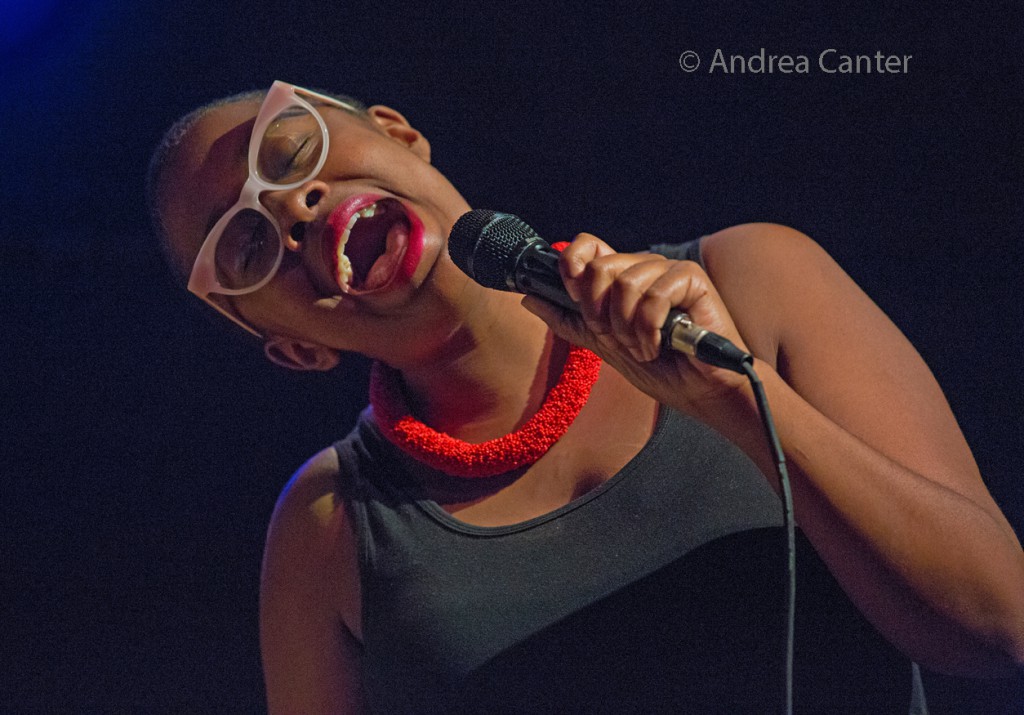 With the Grammies done for another year, I have to add my two cents. Each of the nominees in the Jazz Vocal Album category released an exceptional album in 2015. And what if the winning Tony Bennett/Bill Charlap album (The Silver Lining: The Songs of Jerome Kern) had been cast into the "Jazz Vocal" rather than "Traditional Pop Vocal" category? This review encompasses a worthy winner, Cecile McLorin Salvant, who is not likely to be ever placed outside a jazz category, and a perplexing oversight among nominees (particularly given the blurry lines between "Jazz Vocal" and "Traditional Pop Vocal"), José James.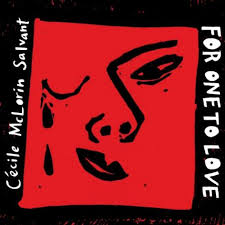 Cecile McLorin Salvant, For One to Love (Mack Avenue)
Winner of the Thelonious Monk Vocal Competition in 2010 at age 20, Cecile McLorin Salvant's exceptionally broad range of style and repertoire, as well as sheer vocal capacity, is well served by her second major label release, second Grammy-nominated, and ultimately the 2016 Grammy-winning outing on Mack Avenue. Although she tours and performs in a big band context (most notably with the Jazz at Lincoln Center Orchestra), her talents are best showcased in a more intimate setting, as with her standing trio of Aaron Diehl (piano), Paul Sikivie (bass) and Lawrence Leathers (drums). For One to Love highlights Cecile's songwriting skills on five tracks, from the elegantly ethereal "Fog" and pleading ballad, "Look at Me," to the sweetly sarcastic "Left Over" and straight-out sweet love song, "Monday." Her finale, "The Underling," moves along with the swing and clever lyrics of a modern-day Cole Porter.  The remaining seven tracks cover Cecile's diverse tastes, from a coquettish blues approach to Blanche Calloway's "Growlin' Dan", the vengeful restraint of Rodgers and Hammerstein's "Step Sisters Lament";  the dubious hope of Bacharach and David's "Wives and Lovers"; the modernization (via sliding notes, mixed tempos and erratic rhythms) of "The Trolley Song"; a snakey funkification of the Bessie Smith vehicle, "What's the Matter Now"; sweet hints of Piaf on "Le Mal de Vivre", written by French cabaret artist Monique Andree Serf (aka "Barbara"); and the stretched-out beauty of Bernstein's "Something's Coming", featuring stunning bass and piano support.
Salvant has many gifts, from songwriting to her eclectic choice of material that serves as a launching pad for creative interpretation. But perhaps her most significant contribution to vocal jazz is that exceptionally elastic voice, a voice that can go anywhere, at any moment, conjuring any mood, every nuance of human experience. Quite a feat for an artist still in her 20s.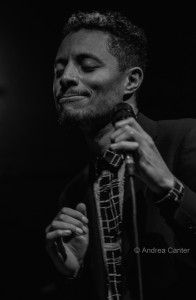 José James, Yesterday I Had the Blues: The Music of Billie Holiday (Blue Note)
If there was a puzzling surprise in the 2016 Grammy nominations, it was the omission of José James' tribute to muse Billie Holiday, although it did appear on many "best of the year" listings. The recording not only elevates James to the top tier of modern male jazz vocalists, but his supporting cast  of Jason Moran, John Patitucci and Eric Harland is surely one of the best trios of singers' sidemen on the current scene (although likely a one-off in this context); it's a trio that could be high on a Grammy pedestal on their own. A long-time devotee of Billie Holiday, James particularly found inspiration as a teen, noting that "what I learned during that time not only taught me how to sing jazz, it taught me to better relate to the world." Thus, as Billie "taught" him, he shares her ability to transform tragedy into art on "Good Morning Heartache," redefines "soul" on "Body and Soul"; and redefines "seductive" on "What a Little Moonlight Can Do" (with Moran in hot pursuit). "Tenderly" should be a Grammy contender on its own, while the interplay between James and Patitucci  propels "Lover Man" to greater depths. In his liner note, José notes that he loved "God Bless The Child" as a youngster because "I thought she was singing about me."  His rendition here will convince every listener that he is singing only to them.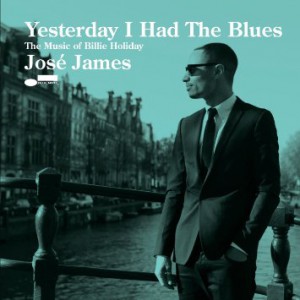 "Strange Fruit" has a terrifying power that limits the number of vocalists willing to tackle it; seeing/hearing this performed live undoubtedly changes the experience of hearing it on the recording. James sings a cappella with hand claps and background vocals (apparently from the trio).  It's a bold, tragic, other-worldly triumph of body and soul. And other than Billie's original, perhaps the quintessential arrangement.
José James has won accolades as a jazz singer and as a soulful R&B vocalist, and his previous recordings validate both descriptions but have been more often designated as the latter, and perhaps his eclectic output works against him in such competitive events as the Grammy Awards. There is no doubt listening to Yesterday I Had the Blues that James should rank high among the best of modern jazz vocalists.