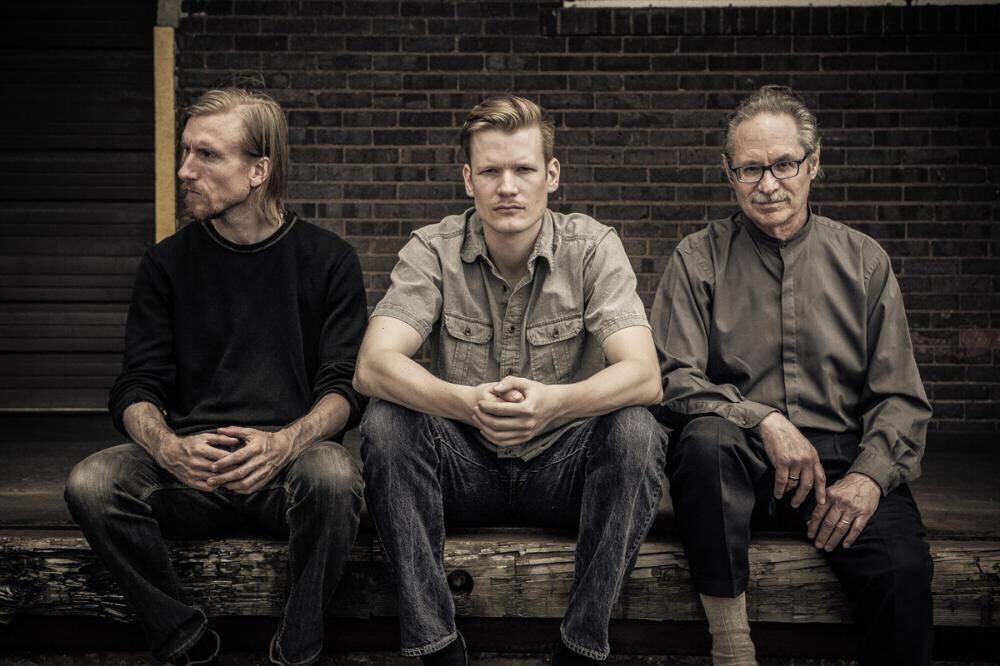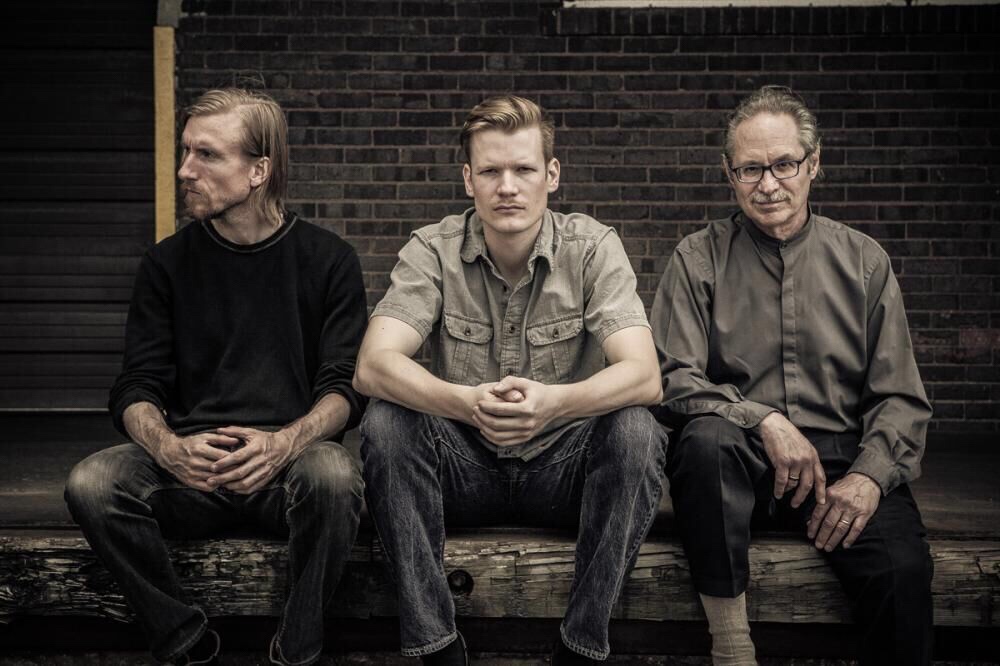 Fire Bell is made up of three musicians, each with a musical voice recognizable in an instant. Park Evans' guitar playing is emotive, vocal in quality. Mastering effected sound is like mastering another instrument. Park has married his guitar to his effects in a way that feels organic. As if the sounds move from Park's fingers directly to my ears. Graydon Peterson's bass playing is both pointed and weighted. Comfortable and warm. There is a certain wooden fluff to his sound, steeped in groove. Jay Epstein is one of our local (Twin Cities) heroes. Widely respected and admired. There is something about his attacks. Cymbal work. Feel. Improvisatory, yet grooving. He's made records of his own with artists like Anthony Cox and Bill Carrothers. Beloved in the local jazz scene, Jay is always ready to host a jam, play in your band, or hang at a show. We're lucky to have talent and personality like Mr. Epstein in the Twin Cities.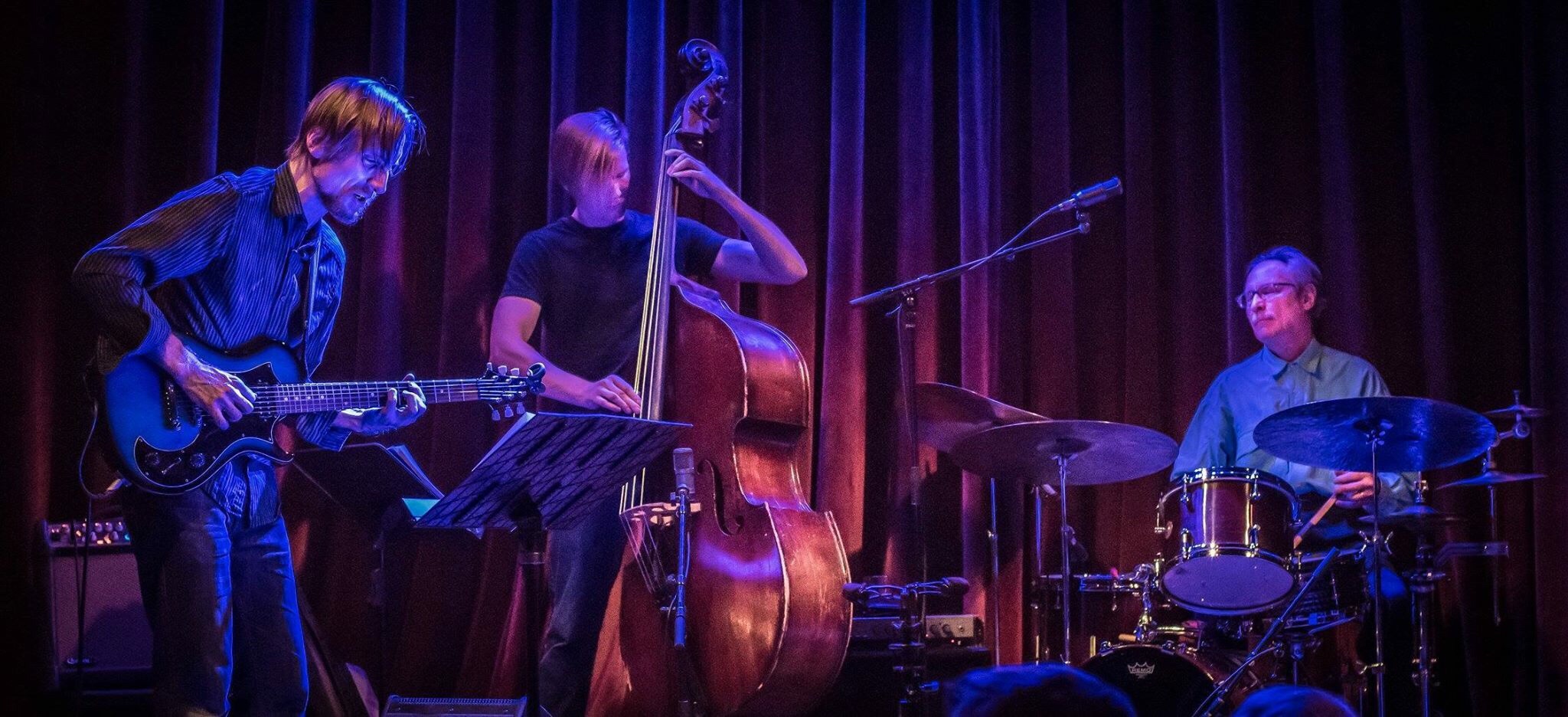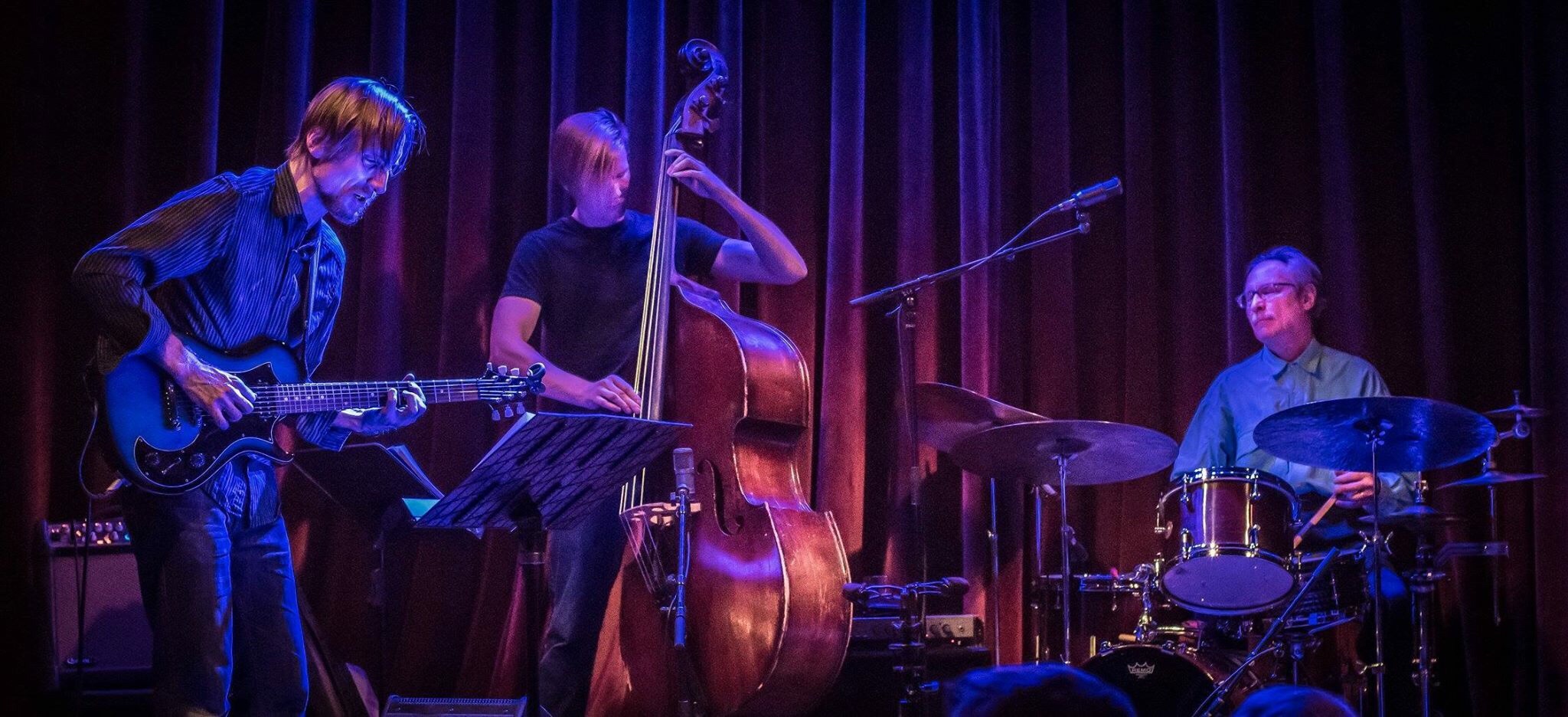 I've now listened through INCENDIOS (to be released on Shifting Paradigm Records) a handful of times. Each listen revealing some new depth of interplay I hadn't noticed my previous time(s) through the record. Sometimes swinging, and sometimes twisting in a multi-meter tangle, INCENDIOS is all personality. The album opens with "If Weather Permits," a tune penned by Peterson with a Latin undertone. Burning cymbal work over a tumbao-like bass line with a catchy, repetitive linear melody in the guitar. Park's solo is exploratory. Floating in and over the time masterfully and melodically.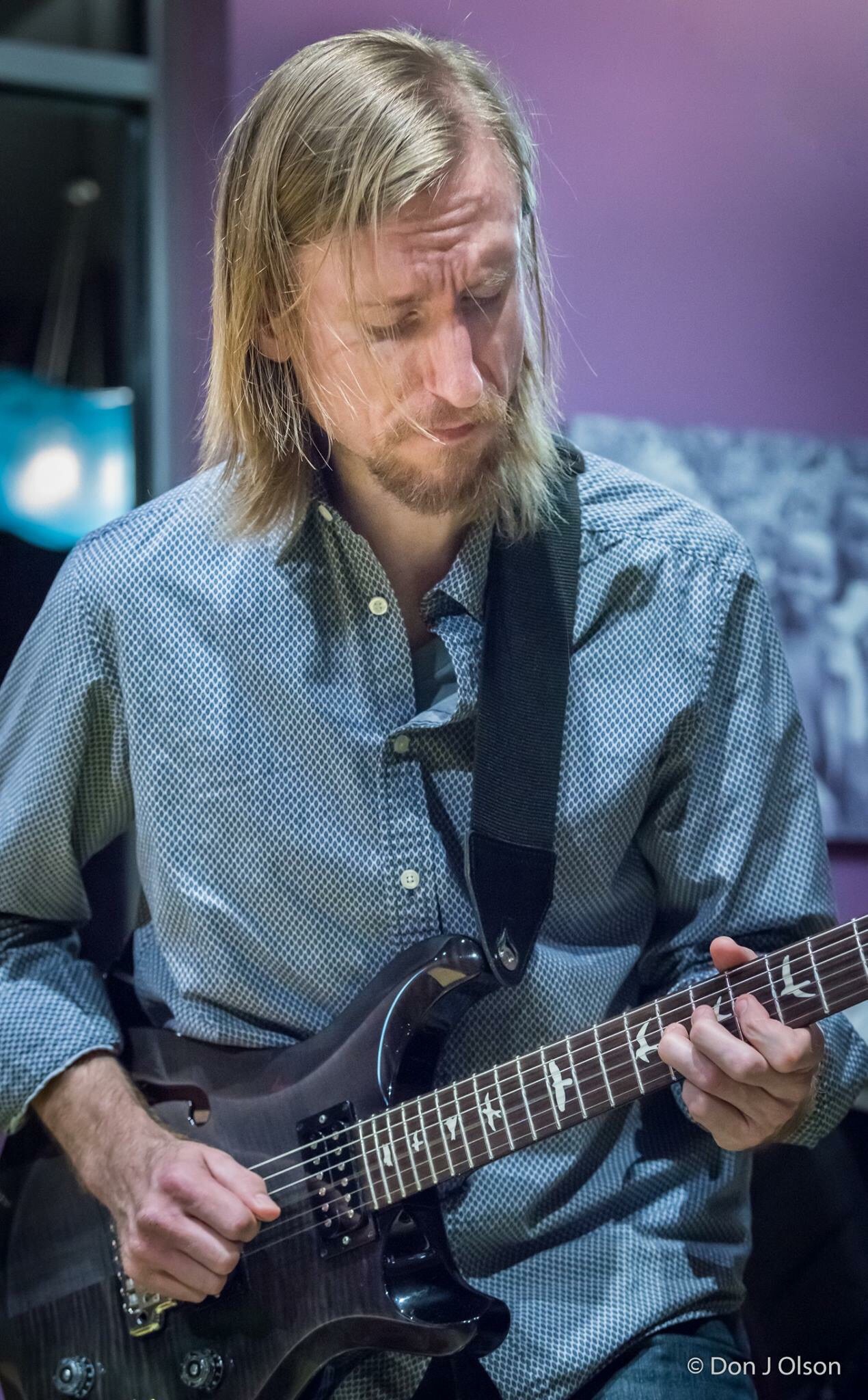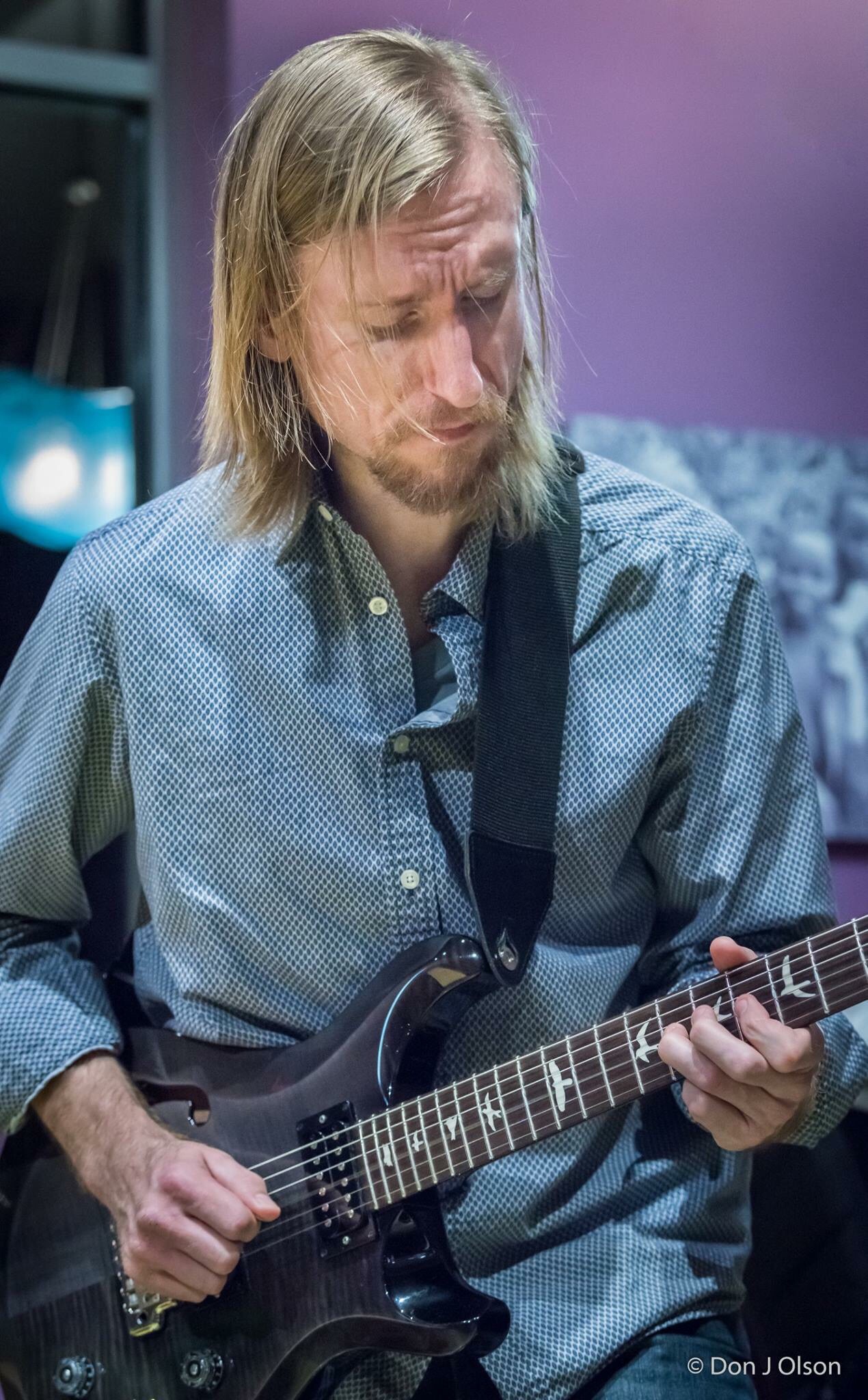 "Dragonfly" has a New Orleans flavor, and opens with Park laying down a groove, pulling the time slightly, smartly as the riff wraps around. Jay enters spinning some rolls on the snare drum in that style that makes you want to march down the street. I love this kind of tune. Grooving, but satisfyingly twisted.
A solo bass intro showcasing Graydon's keen sense of melodic phrasing opens "Samsara Squared." Park's guitar sings throughout this track. The melody is in three parts, each part with it's own personality, but somehow connected.
"April 400" opens with a guitar riff. There's a hitch in the riff that surprises me every time. It's in 13. Or some variation. I'm digging how this loop tugs at my brain.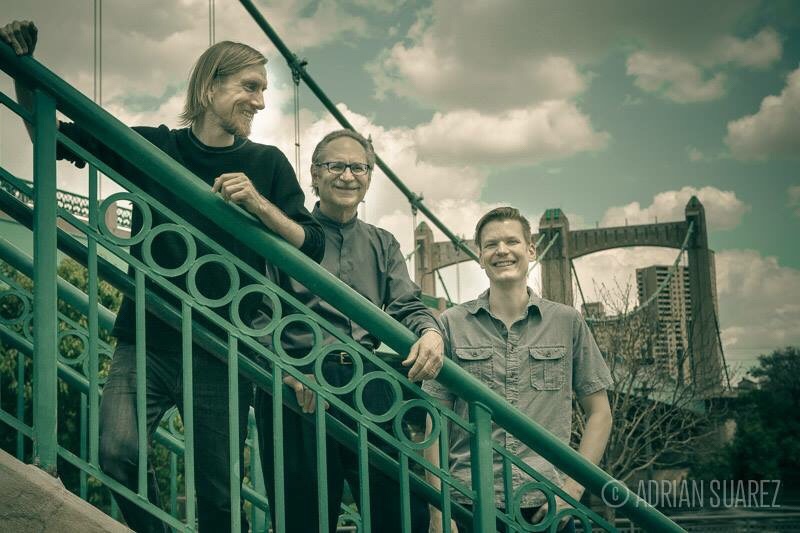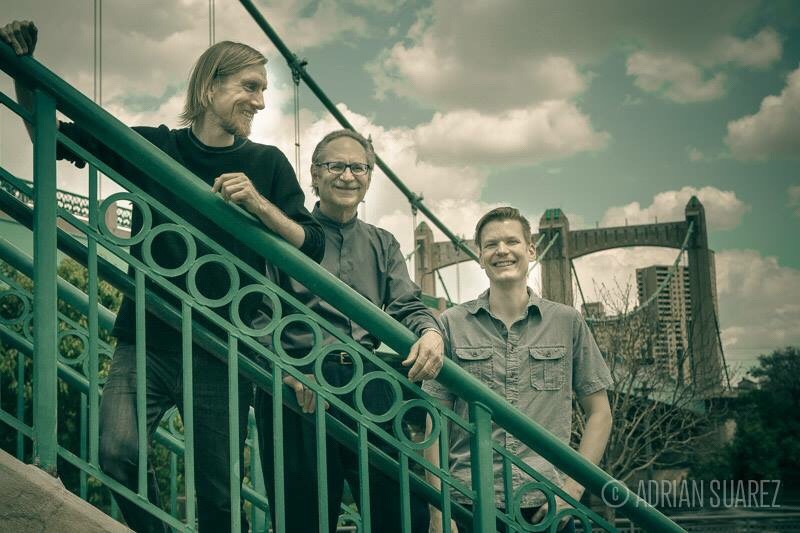 The album's only ballad is "Blood Song." As the title suggests, the music is more somber than your typical ballad. A repeating two chord vamp lasts almost two minutes in to the track, lulling the listener in to a meditative state. The song slowly morphs in to an ambient wash, Park creates a loop bed and Jay sets the vibe with chimes and various other percussive sounds. Park pulls away and takes a sliding, distorted solo over the loop bed and sounds provided by Graydon and Jay. I'm drawn to this kind of music. It puts you in a place. Begs you to slow down, close your eyes and listen.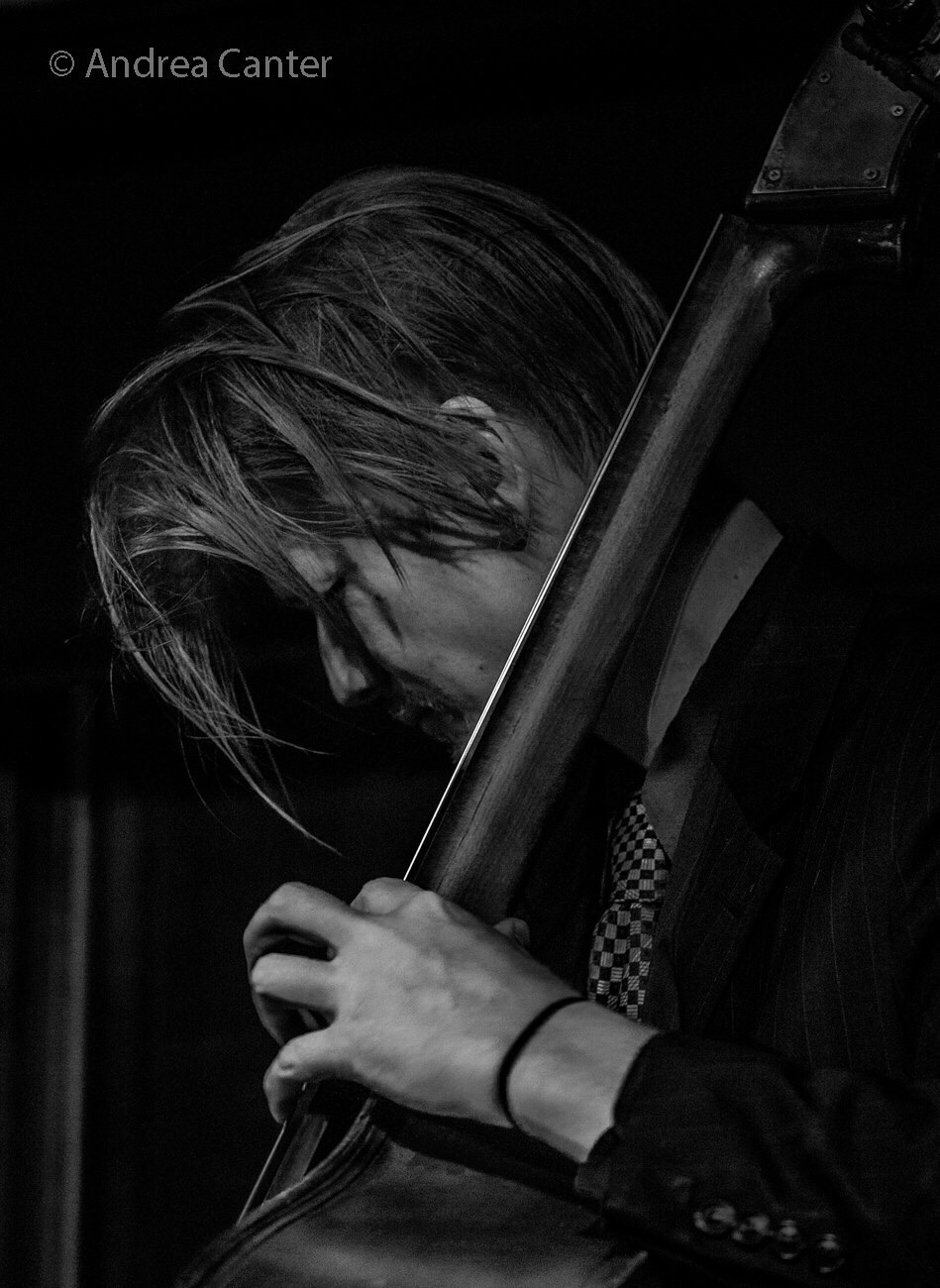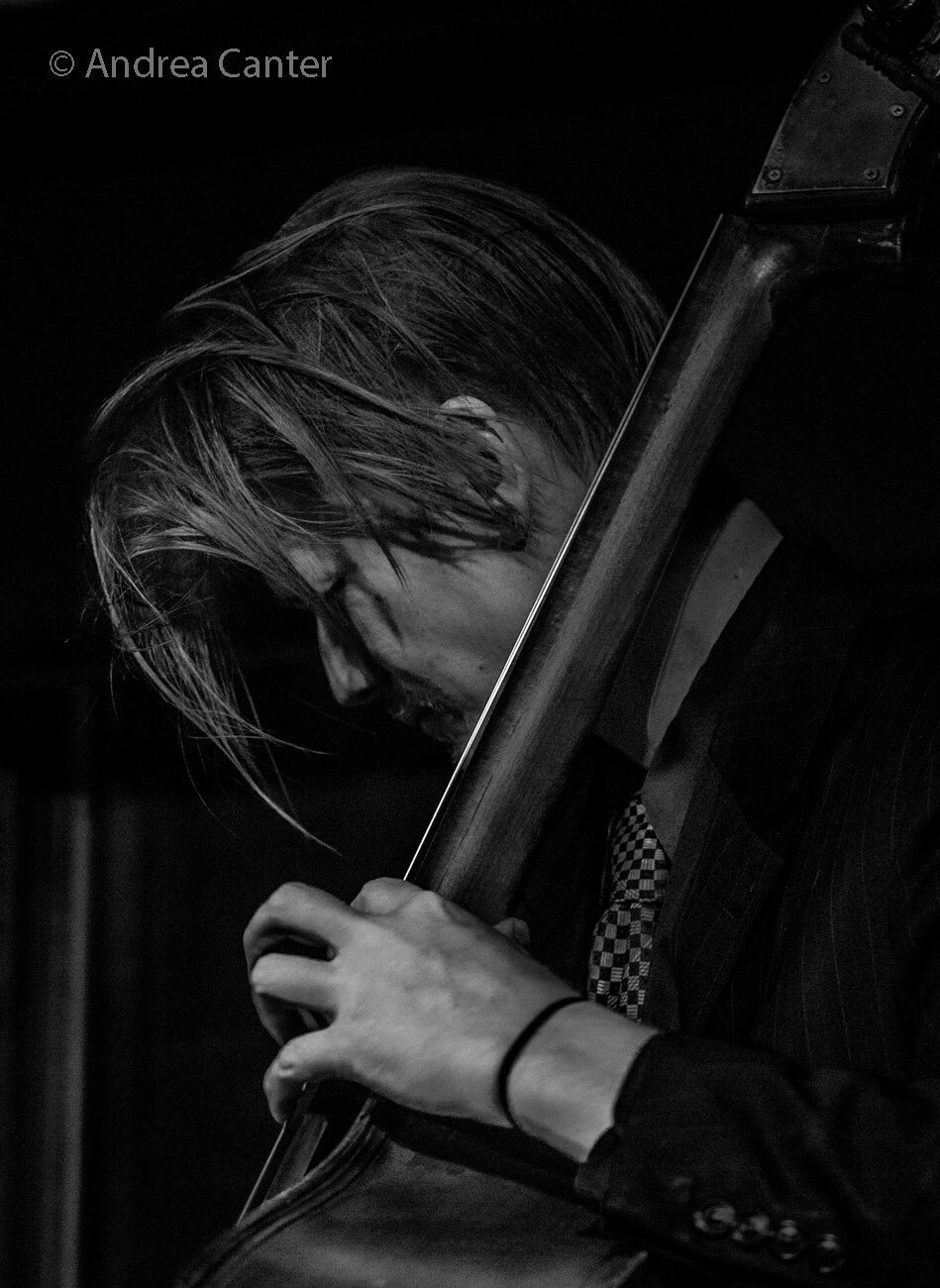 "Spooky Love" features a swinging groove in 7. Graydon takes a winding solo that leads to a drum solo. There are little interjections throughout by Park and Graydon. Interestingly, the thing that comes to mind during Jay's solo is how Hip Hop is related to jazz. The interjections during Jay's solo remind me of a rap group accenting the lyrics of the MC rapping. I often hear conversations when listening to jazz. No doubt, Fire Bell's music is ripe with conversation.
Another tune with some Latin influence rounds out the album. "Going Down In Flames" is a little hotter than the opening track. A nice energy to wrap up the record. Graydon takes a solo, favoring the low register of his bass. This makes way for a fiery drum solo over a rhythmic loop. Park takes a turn, playing an intense section of rhythmic flurries in octaves after some slippery melodies. He transitions from his solo back to the head using delay to create an echo on some longer solo lines. The album wraps with a bang, putting an exclamation point on this memorable addition to your jazz trio record collection.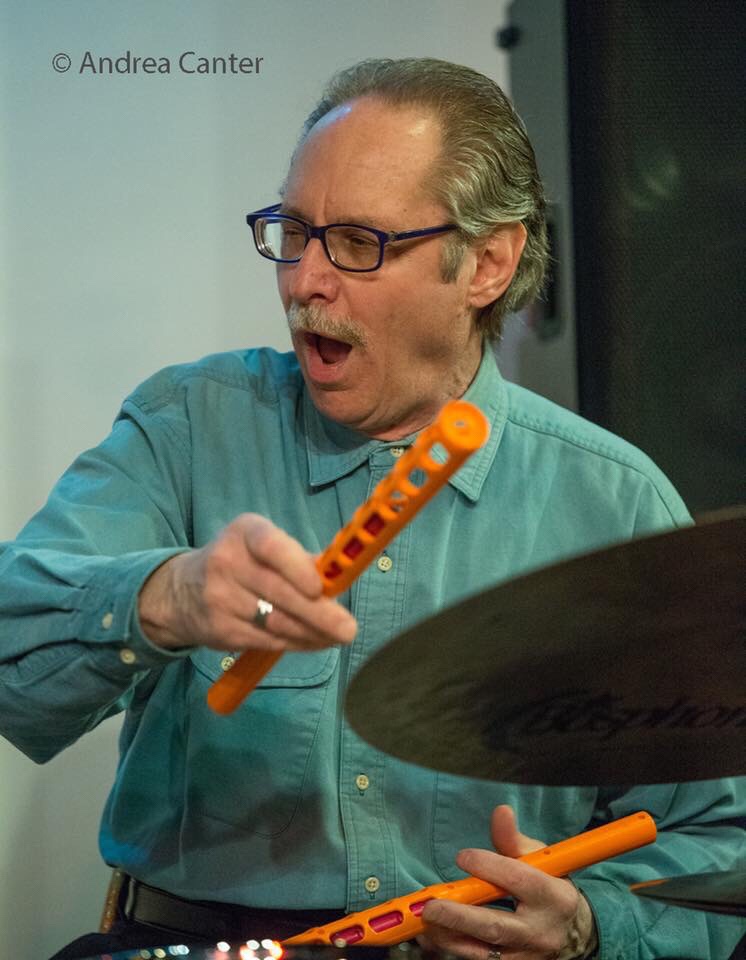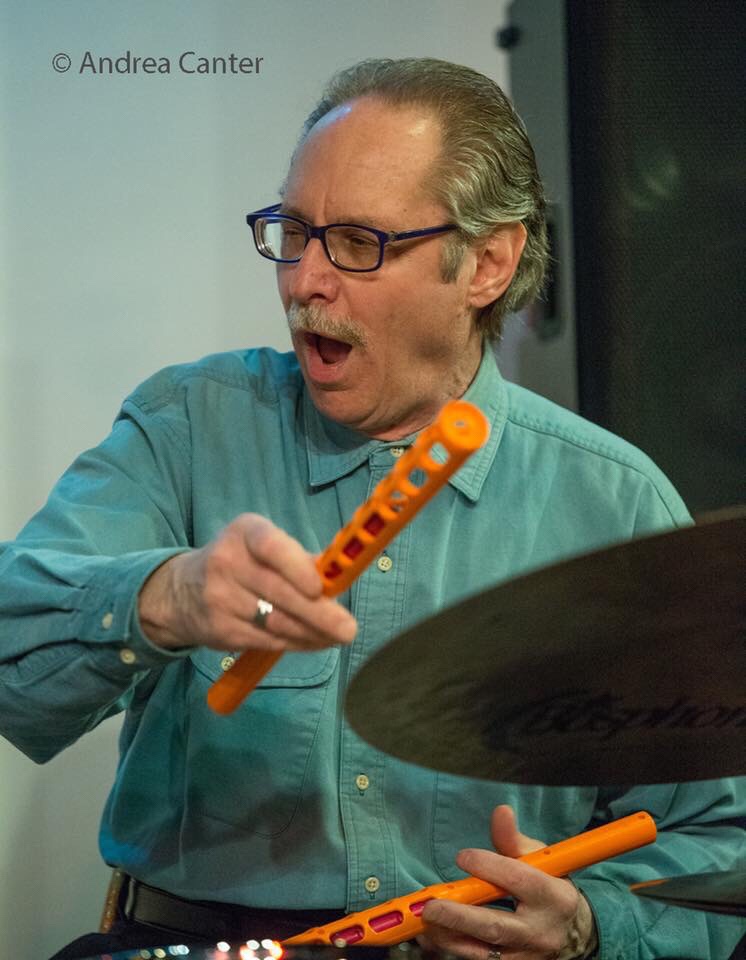 —————————————
Fire Bell is:
Park Evans: Guitar
Graydon Peterson: Bass
Jay Epstein: Drums
Catch Fire Bell at their CD release party this Saturday, April 14th 2018 at Saturday Night Jazz at the Black Dog. Music starts at 7 pm with Minnesota's elite High School students of the Dakota Combo (JazzINK  Youth Showcase). Fire Bell takes the stage at 8:30 pm.
—————————————-
Friendly Jazz Police PSA: Buy music that you love. Stream it all you want, but go buy it, too. A hard copy, vinyl, a digital download…when you buy your music, the artists you love get some money in return for making their great music. They do not get paid when you stream. Seriously. Go spend $10 or $20. Support the musicians you love!